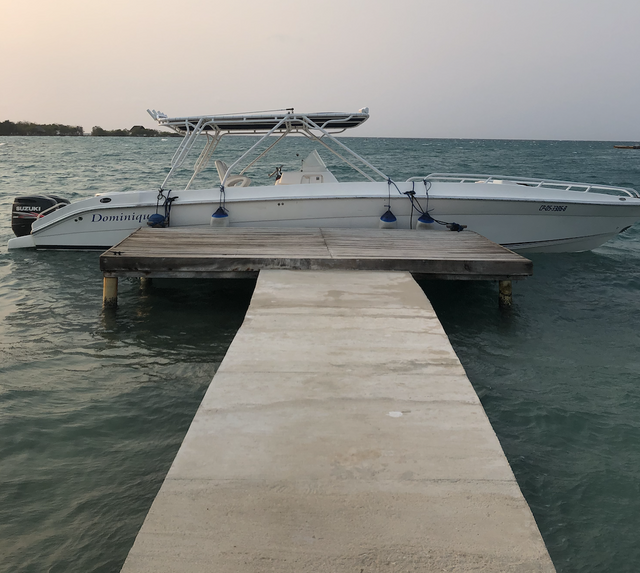 Given the experience we had on the way to the island, we believed that the best option to head back was to get up at the break of dawn in order to get ahead of challenging maritime conditions. Unfortunately, it didn't work out very well as the sea continued to be very choppy and lead to an uncomfortable ride back. We took a longer route in order to remain closer to the land but it did not necessarily help except for not getting as wet as when we came earlier that week. I also realized earlier that day that I had a GoPro camera that I had purchased years ago and never used. what better way to give it a run while meeting these challenges at sea which led to some interesting videos and pictures.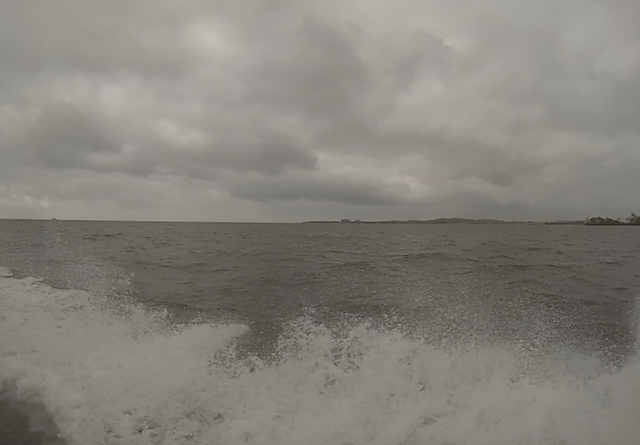 Sorry, I could not figure out how to upload a video
The great thing about going early was the fact that we had all day to get some more shopping and sightseeing done back in the old town. We started by going to Castillo San Felipe which was one of the main strongholds of the Spanish territories in the 1600s. It withstood many attacks from pirates and other naval armies seeking to gain access to the Spanish colonies years ago. Given the fact that I lived in Puerto Rico for many years, the similarities continue to impress me after remain remembering my visits to similar forts on the island.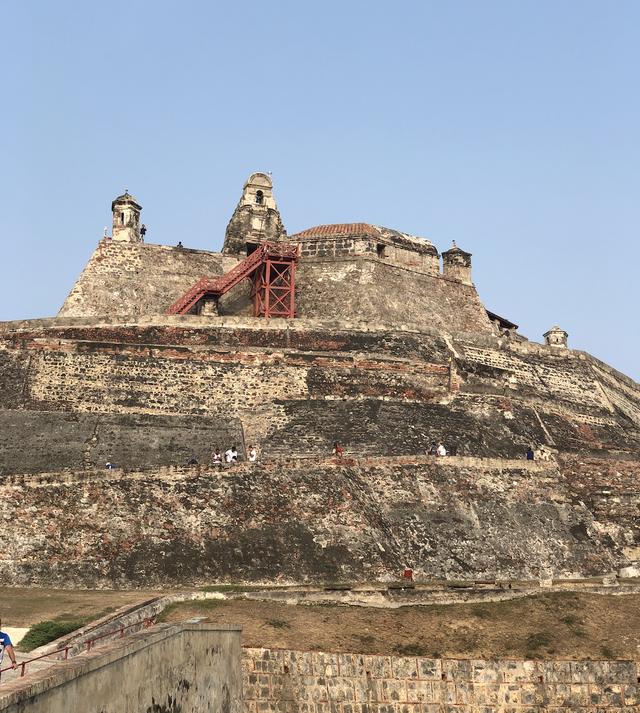 We decided not to go on the guided tour given that we wanted to get back to the center of the old town for some more exploring so we missed out on some of the history behind it. However, it seemed to be one of their national treasures as it was well preserved and also well attended when we were there. It also provided us for some great pictures of ourselves and the city. We were also able to navigate through the many tunnels at where below. It did have an eerie feeling to it as we saw the many dungeons that were also present with no sunlight available.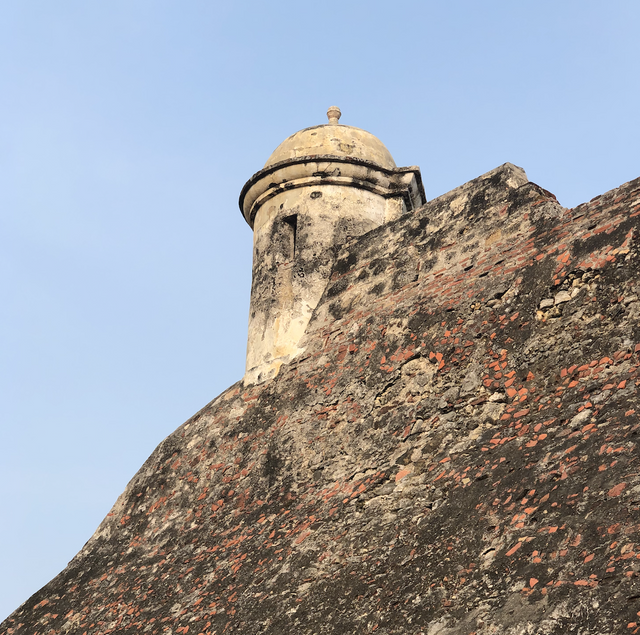 We decided to head back to the old town and visit another one of the more popular buildings called the Palace of Inquisition. It was noted that it is one of the best examples of the late colonial architecture. it was a used as a tribunal for the Catholic Church during the Inquisition. It was not necessarily a proud site back in the days and he wants the house to even torture equipment that were used on victims but were removed years ago before one of the Papal visits. However, it showed how the city was an important center of commerce between the Caribbean and the Spanish settlements in South America. It is in front of one of the town squares which made for some great pictures as well.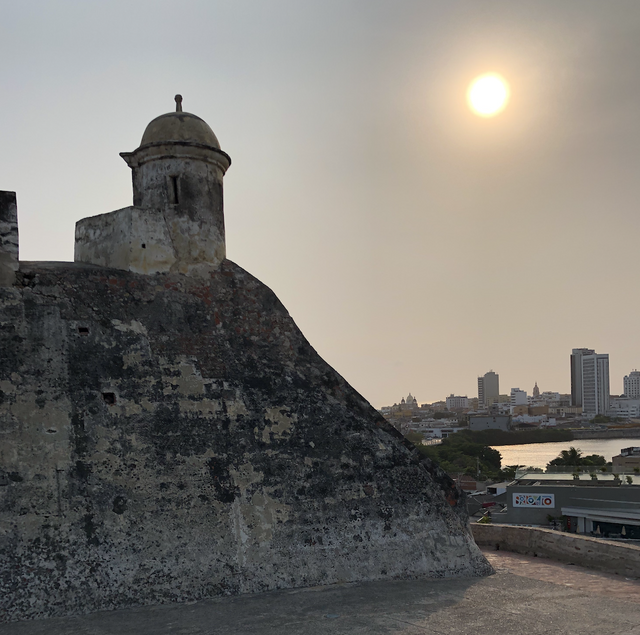 From there, it was all about shopping and buying souvenirs for the family back home. However, we ran into an interesting dining place called Crêpes and Waffles. To this point I had been able to keep up with my diet, proudly. However, hunger had started to creep in and as we were given the menu of temptation was too strong to resist. Despite having some excellent choices of salads, my wife allowed me to have my first cheat day of the year. It was another example of how I live my life at extremes as I ordered about five different plates of desserts; none of which were nutritional in anyway. I admit that I did not have them all as the idea was just to try the variety that was available and taking advantage of the cheat day. Once again, it was incredible to see that I barely paid $40 for three people.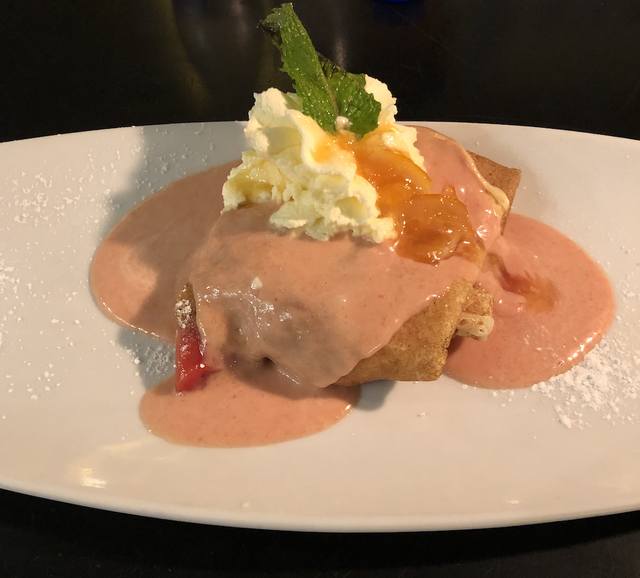 It was a fairly long day so we headed back to the home where we relax for a couple of hours before having yet another family dinner with some local cuisines that were spectacular. Even my wife which is not known for trying new things was amazed at the taste offered in the meal. It was also interesting to see how the meals there are not a plate or two of sides but rather a buffet style offering which provides variety for the preferences of many. I was very grateful to not only the family that hosted us but also to those that were in the kitchen cooking day in and day out and provided us the best food we can have in Colombia.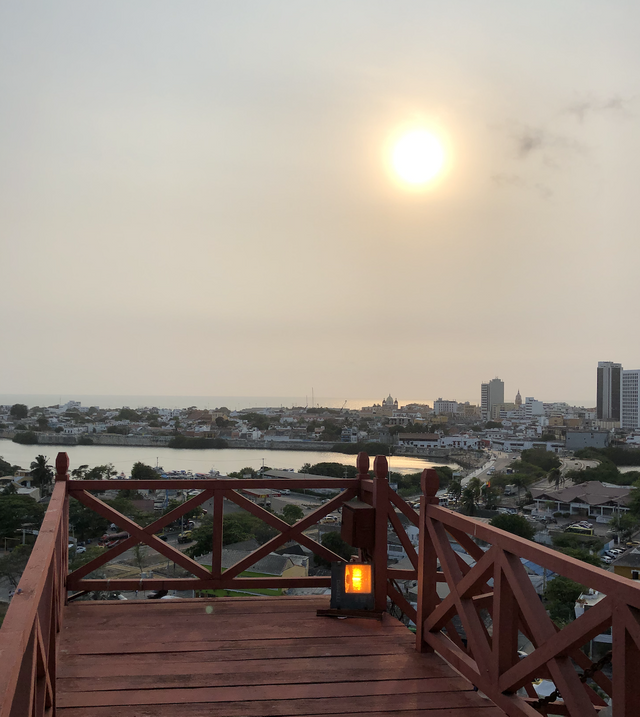 We knew that our last day there was gonna be a little slower as we wanted to rest up before traveling back home the next day. It was the day that we woke up the latest and even I went out for a run pretty late in the day which was quite challenging given that it was hot as the sun was almost at its peak at that time. However, it was great to run and reflect about the week I had had with my family. I was able to really think about how memorable these experience will be for me and my daughter as she starts to realize how truly big and different the world is.
However, it also brought some challenges in talking with her about some of the differences we saw. For example, we were not necessarily at the home of wealthy families but they were fortunate enough to have people working at the home for them; cooking, cleaning, and generally serving their needs. It was difficult to explain to my daughter how different this was from the majority of the families back home in the United States. However, I tried my best and explaining with actual money. I showed her a 1,000 Colombian peso bill and told her that despite being more units of value it was worth less than a one dollar bill from the United States. In going shopping with her she was able to realize that although it was thousands of pesos being spent, the way our currency worked made it so that most things that we bought were much cheaper than what we were accustomed to. She began to realize the strength of one currency over the other; so much so that she was no longer excited when I offered her 2,000 pesos do help pack! I guess she is a quick learner.
Another challenge was seeing some people on the streets as we were walking asking for money. The majority would say that they were from local Venezuela and were searching for opportunities to improve the life of their family. It was sad to see them most would actually have their families with them in these circumstances. This sometimes included infants in their arms as they cross the street and asked for money. I can see the sadness in my daughters face as they approached us more most often. I actively tried my best to help those I could but there was always some limits that I needed to stop. It led to a discussion about charity with her which I confirm my concern and pride that I no longer have a baby at home. Her view is that it should be the responsibility of those who can provide to help others get on their feet; so simple in logic but difficult in reality. However, I did not want to really change here thoughts as she should learn as she matures.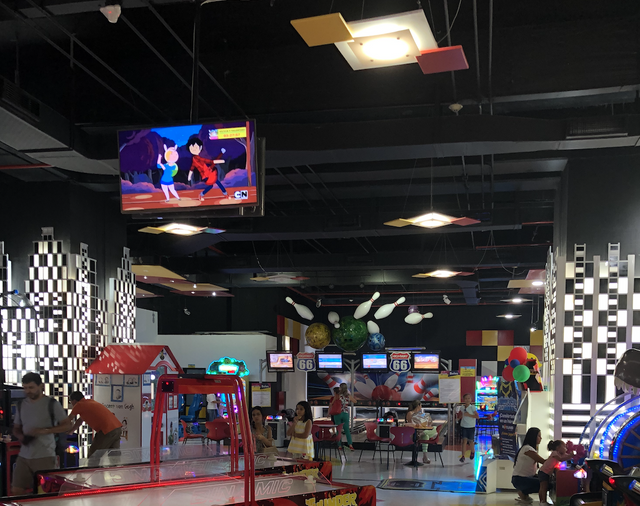 After a couple of hours in the apartment, the kids started to get restless and bored as they had gone through the majority of the art supplies that we had bought the day before to keep them entertained. So after much debate of what to do with the energized group, a couple of us decided to head back to the mall and take them to an arcade. It was an arcade with a ticket exchange for toys and candy so they were running all over the place trying to get as many tickets as they could. This was one of the first places were I thought the prices were somewhat expensive as the average game was almost $1 per play. Since they were a handful of kids in our group, $50 went very quickly so I had put some more in the card and started to ration the card swipes per kid! After a little over an hour I was able to convince them to turn in their tickets and go for some ice cream which, as I learned earlier in the week, was a cheaper option!
As we headed back to the apartment I was happy to see how my daughter had made a good connection with the local kids and also get back to practicing her Spanish. It was sad to see them saying their goodbyes since after a week of being together, friendships were made. However, with the greatness of technology the details were shared to enable them to communicate with each other and keep in contact in the future which is great to see my daughter do as I have been more introverted in my childhood which led to lonely times when things got rough in life. I hope she continues that approach to friendship and sharing! We ended the day packing and with the exception a quick escape to buy some last minute souvenirs (again), we were ready for an early night as the flight back home would be early the next morning.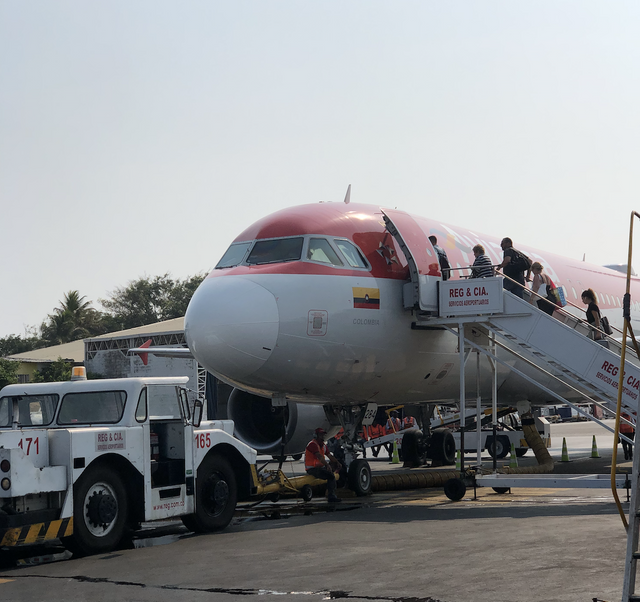 Thus arrived our final morning in Colombia with one last cup of the best coffee I had ever tasted and an early van ride to the airport; for more coffee and breakfast. It was a small airport so we found ourselves through customs and security rather quickly to spend time looking at the Duty Free shops. After getting used to great prices during our trip, we were hesitant to spend the amounts that things were selling for there as they were literally three times as expensive. A short flight back and we were back home with a long line through US Customs and an Uber ride back home for some rest as we got ready to get back to reality for the Monday that followed.
I enjoyed the time with the family given the experiences we shared and felt that we bonded with each other as we realized the memories that we were creating. My daughter continues to impress me with the conversations we have regarding perspectives of life and our roles in it. I am unsure how I will be able to keep up with her curiosity and her heart of abundant trust and love for all. I try to support her but feel that one day she will see through me (if she hasn't already). However, these are the experiences that I hope to continue to share as a family to grow closer and trust each other no matter what the future holds for us individually and collectively. I appreciate your attention with me sharing these experiences. I hope they have not been a drag but instead a different perspective of a life different than yours. Please feel free to provide feedback and recommendations as we have two or three more family trips planned this year and I enjoy sharing them on the blockchain!

Discord: @newageinv#3174
Chat with me on Telegram: @NewAgeInv
Follow me on Twitter: @NAICrypto
The following are Affliate or Referral links to communities that I am a part of and use often. Signing up through them would reward me for my effort in attracting users to them:
If you are like me and interested in continued personal growth, invest in yourself and lets help each other out by leveraging the resources Minnowbooster provides by using my referral link
Start your collection of Steem Monsters today at my referral link
Try the Partiko Mobile app to engage while on the go with my referral link
The dice game that has captured the attention of many Steemians is here! Earn your tokens and try your luck here!
Check Out the New Way to Interact with Other Social Media using my referral link
Get started on the latest game on the blockchain Drug Wars by signing up here!
If you select one of my above referral links, I will sponsor a @steembasicincome SBI in return. Let me know if you do so in the comments below!

DISCLAIMER: The information discussed here is intended to enable the community to know my opinions and discuss them. It is not intended as and does not constitute investment advice or legal or tax advice or an offer to sell any asset to any person or a solicitation of any person of any offer to purchase any asset. The information here should not be construed as any endorsement, recommendation or sponsorship of any company or asset by me. There are inherent risks in relying on, using or retrieving any information found here, and I urge you to make sure you understand these risks before relying on, using or retrieving any information here. You should evaluate the information made available here, and you should seek the advice of professionals, as appropriate, to evaluate any opinion, advice, product, service or other information; I do not guarantee the suitability or potential value of any particular investment or information source. I may invest or otherwise hold an interest in these assets that may be discussed here.