Hati Dan Logika || Heart And Logic (Bilingual)
---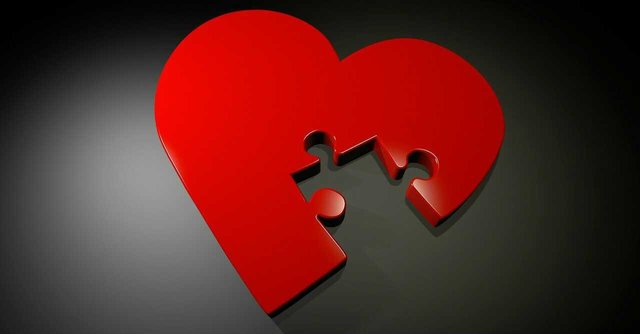 ---
sumber
Manusia memang tertarik akan suatu hal yang menarik, manusia dapat menyimpan sejuta hal yang begitu misteri, manusia adalah mahkluk yang dapat menorehkan sejuta sejarah diatas muka bumi.
Logika dan hati adalah dua hal yang tidak dapat dipisahkan, keduanya mempunyai konsep yang sangat jauh berbeda. Namun, dua hal tersebut dapat menompang hidup seseorang.
Logika merupakan suatu jalan yang benar bagaimana cara evaluasi argumentasi dan penalaran, evaluasi yang menggunakan logika yang memisahkan kebenaran dan kepalsuan.
Hati adalah berdasarkan apa yang kita inginkan, emosi, tanpa kita peduli akan benar dan salah karena tuntutan hati. Hati memang lebih mempunyai sifat perasa tapi hati mempunyai kelemahan yaitu cepat rapuh. Logika sangat kuat sehingga tak terkira. Namun, logika mempunyai sifat tega yang mampu melakukan segala hal. Itulah mengapa dua hal tersebut tidak bisa berjalan beiringan. Tapi dua hal tersebut selalu bersama.
Inilah yang sering terjadi pada manusia sehingga mereka tidak dapat mengontrol logika akibatnya hati mereka terbawa akan suatu keburukan yang di inginkan logika. saya teringat akan ucapan seorang yang memberikan motivasi kepada kami pada satu kelas. Apa yang beliau katakan! "Hati yang sudah lama tertutup pada saat terbuka kembali akan lebih mudah rapuh dan hancur kembali".
Banyak orang yang tidak peduli akan ucapan beliau dikarnakan dari kami hanya berfikir ucapan tersebut hanya persolan percintaan seseorang. Tapi lama kelamaan kami baru mengetahui bahwa ucapannya menyangkut apa yang kami alami saat patah hati Sehinnga sakit, hancur, dialami oleh mereka yang tak paham akan perkataan tersebut.
Saat ini banyak dari kita yang tidak bisa mengesampingkan hal yang menyangkut perasaan hati, entah mengapa hal itu mudah sekali terjadi. Padahal logika selalu mengatakan yang bahwa hal tersebut salah, tapi hati kita selalu menekan logika yang bahwa hati lebih kuat dan berusaha untuk selalu bertahan.
Dengan kejadian tersebut saya sendiri sadar yang bahwa saat logika melebihi hati maka saat itu kita akan sulit menyeimbangkan keduanya, begitu pula sebaliknya. Saat hati lebih besar dari logika maka kita tidak bisa meyakinkan bahwa logika kita tersebut benar.
---
---
Humans are attracted to something interesting, humans can save a million things so mysterious, humans are creatures that can carve a million histories on the face of the earth.
Logic and heart are two things that can not be separated, both have very different concepts. However, these two things can sustain someone's life.
Logic is a true way of evaluating argumentation and reasoning, an evaluation that uses logic that separates truth and falsehood.
The heart is based on what we want, emotion, without us caring about right and wrong because of the demands of the heart. The heart is more have a sense of taste but the heart has a weakness that is quickly brittle. Logic is so powerful that it is immeasurable. However, logic has the nature of being capable of doing everything. That's why the two things can not go hand in hand. But these two things are always together.
This is what happens so often in humans that they can not control the logic of the consequences of their hearts being carried away to a badness in want of logic. I am reminded of the words of one who motivated us in one class. What did he say! "The long-closed heart at the time of re-open will be more easily brittle and destroyed again".
Many people who do not care about his speech dikarnakan from us just think that utterance is just persolan someone love. But over time we just learned that his words concerning what we experienced when a broken heart Sehinnga sick, destroyed, experienced by those who do not understand the words.
Nowadays many of us can not ignore the things that concern the feelings of the heart, somehow it is very easy to happen. Though logic always says that that is wrong, but our hearts always suppress the logic that the heart is stronger and strive to always survive.
With the incident I myself realized that when logic exceeds the heart then we will be difficult to balance both, and vice versa. When the heart is bigger than logic we can not convince that our logic is true.
---
---
THANK FOR VISIT MY BLOG BEST REGARDS @muhammadarif22