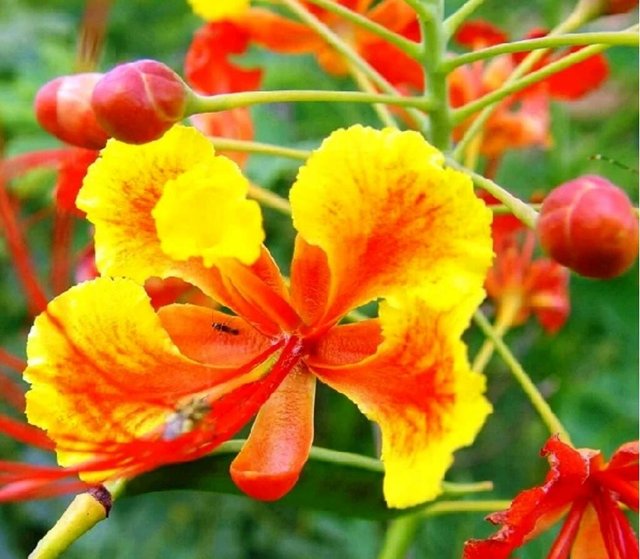 English:
Merak Flowers plant is an original plant from Asia and Africa. This plant is The shrubs that has much of branch. the wood is white and solid.
Indonesia:
Bunga merak adalah tanaman asli dari Afrika dan Asia. Tanaman bunga merakmerupakan tanaman perdu serta mempunyai banyak cabang. Kayunya berwarna puti dan padat.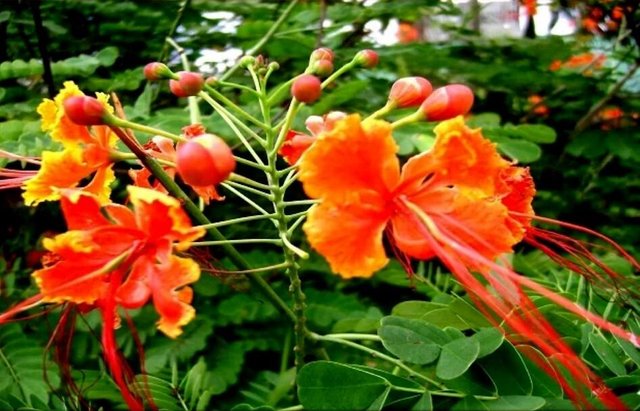 English:
Merak flower has the compoumd nterest that usually in yellow, red or orange. The plants of merak flower is also have the fruit in form like the flattened nuts. the old frits will be black tha can be used as seeds to the new plant.
Indonesia:
Bunga merak memiliki bunga majemuk yang biasanya berwana kuning, merah atau oranye. bunga merak juga memiliki buah yang berbentuk seperti kacag polong yang pipih. Buah yang sudah tua akan berwarna hitam yan bisa digunakan sebagai benih untuk tanaman baru.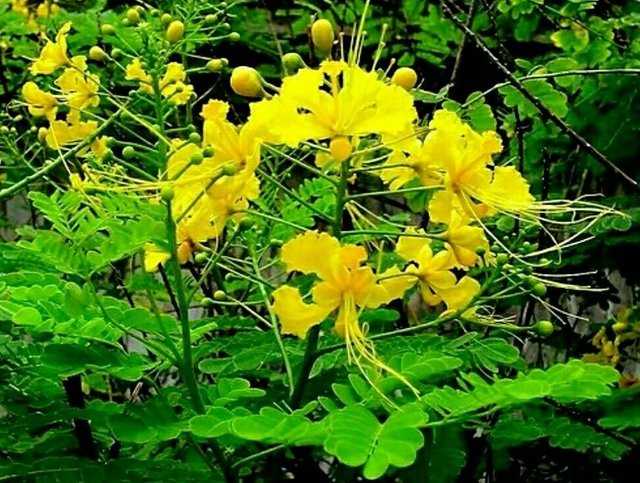 English:
The merak flower usually plant at he yard house as the ornamental plants. but this plant is also has many benefits as medicine. The utilization was from it's flower, leaf and it's root. This plant can treating many diseases like asthma, colera, smooth the menstruation, treat the red eyes, diarrhea, sprue, bloated and malaria. This flowers is also can kill the insect because their contains of poison gas inside.
Indonesia:
Tanaman ini biasa ditanam di pekarangan rumah sebagai tanaman hias. Namun tanaman ini juga memiliki banyak khasiat sebagai obat. Pemanfaatannya mulai dari bunganya, daun hingga akarnya. Tanaman ini bisa menyembuhkan banyak penyakit seperti asma, kolera, melancarkan menstruasi, mata merah, diare, sariawan, perut kem bung dan malaria. Bunga ini juga bisa membunuh serangga karda mengandung gas beracun didalamnya.