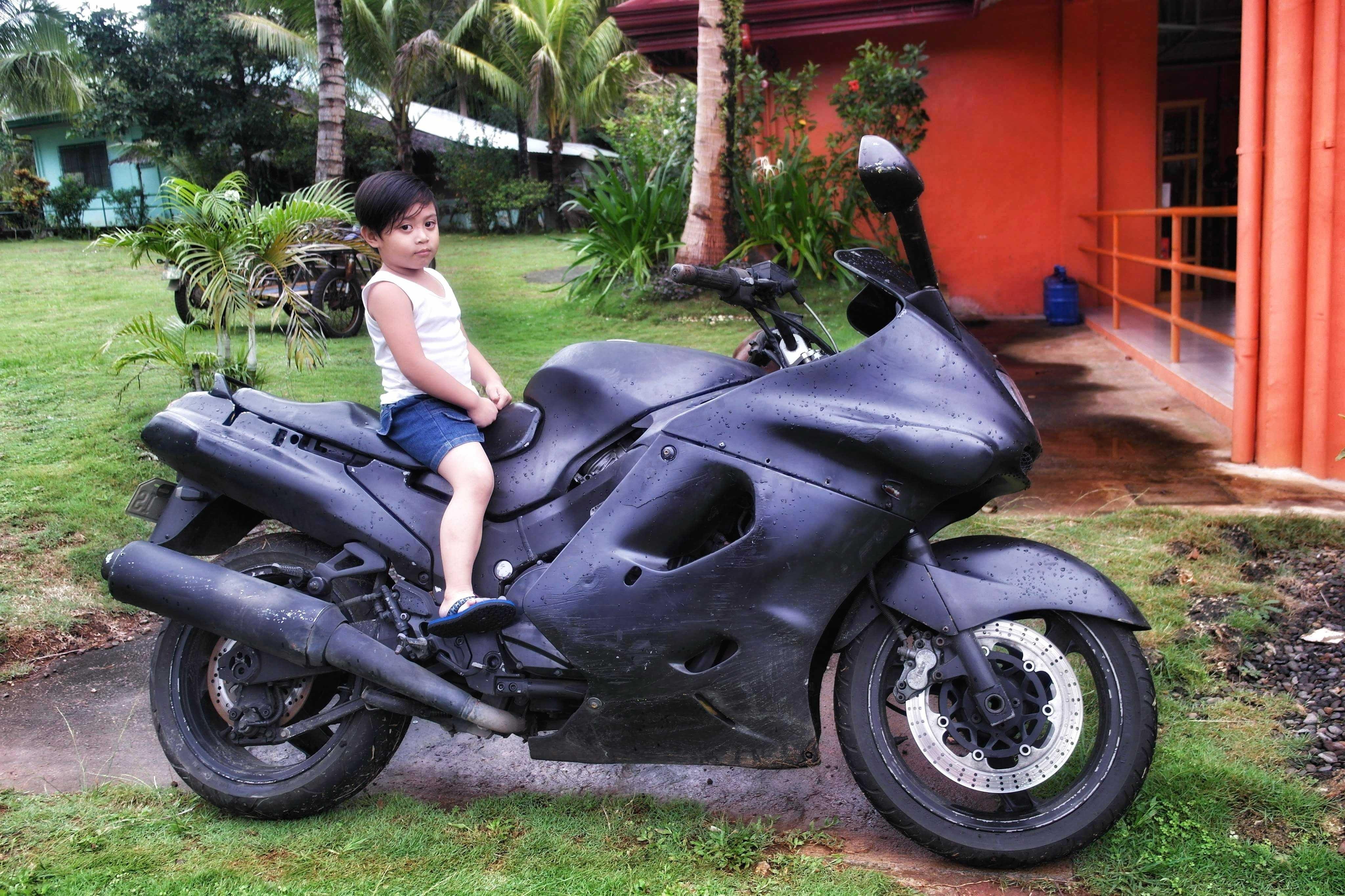 ---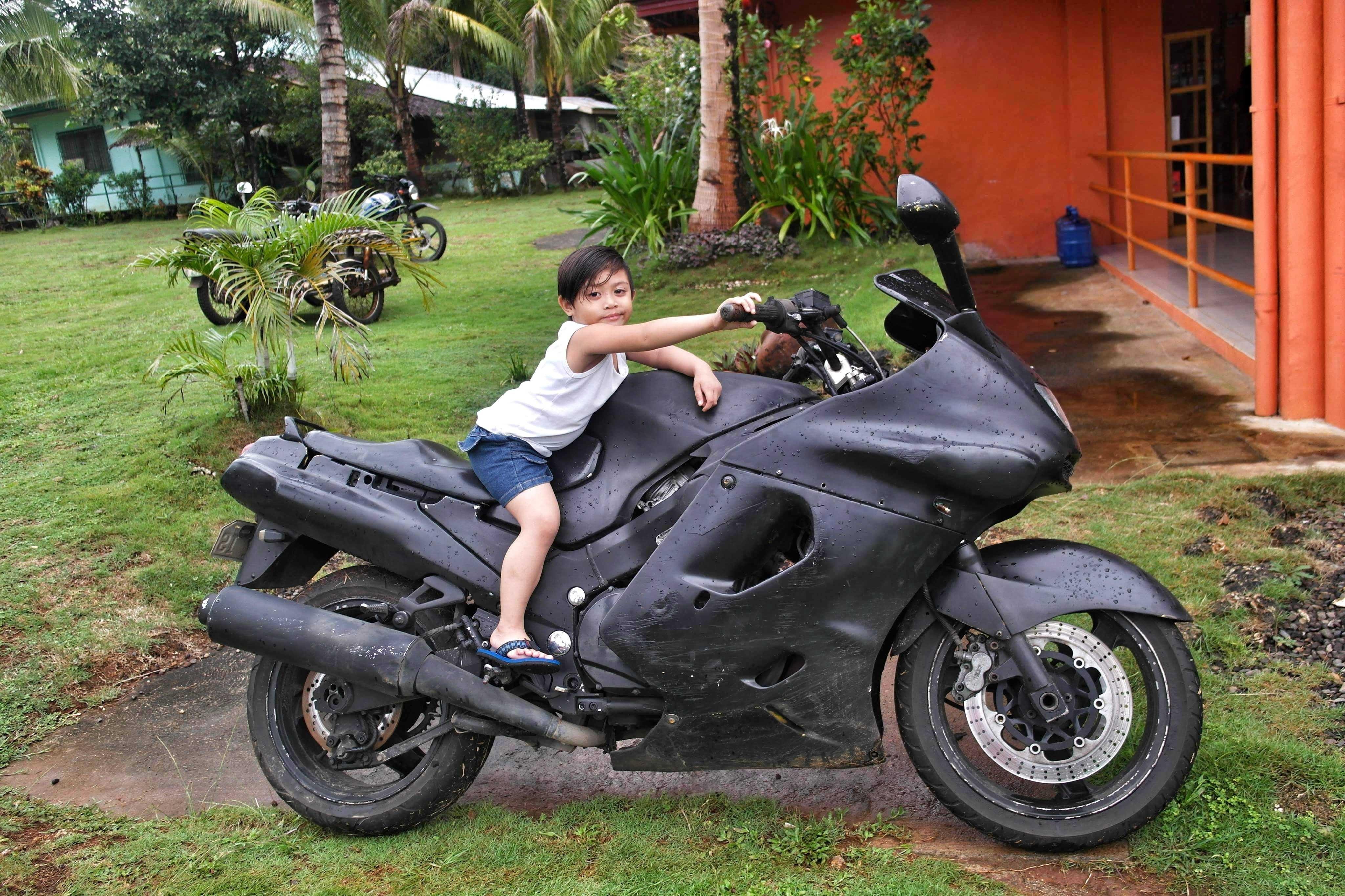 ---
It's not ours!!
We just saw it parked outside a restaurant we dined in. Kuya Maque actually saw it. He wanted to try to ride it. We humbly ask the owner if its okay to have a quick shot.
He then turned and asked his dad
How come we never have this kind of bike?
Big bikes are for big men. And its not built for family. Where will you sit if you want to ride with me?
When I grow up can I have one?
Of course! But you have to start saving now. No more lollipops.
Okay! I change my mind. I dont want big bikes!
---
photo taken from my smartphone Samsung Galaxy J7