Hello my Dearest Friends,
The two weeks with my sister visiting from Slovakia passed by too quickly and now all I have left is lots and lots of photos, lol.
Luckily, there is also a Messenger, but she is busy working so we don't get to talk very often. However, I am planning to visit her next year for three months, so we will be able to enjoy our time together in much more relaxed way. I will also be able to stay in touch with you without taking break and keep you posted about my adventures in Europe. Isn't that exciting???
Anyway, now lets focus on our trip in NEW YORK, the city of many faces and busy lifestyle. Boy I tell you, two days is very little time to see this majestic city, especially if one day is raining!!! Yeah; it was a nightmare, because we spent half of the day underground, instead of taking one of the tour buses that take you around the city. We saw people siting on top of them in the rain wearing raincoats, but we just didn't think it was a very good idea. Nevertheless, we manged to cover lots of ground under and above even with our little munchkins, but we were exhausted.
By the way, I must warn you that this is a very long post, because I took lots of photos. And even though I was debating whether I should make two posts, I decided to do only one. I have also lots of other photos I took within the two weeks wile my sister was here, so I better get the New York trip over with.
This photo is from the second day, when we had finally beautiful sunny day. I took it in the Central Park and I am choosing it for the cover photo, because it's one of my favorites. After I will continue from the beginning of our trip with the gloomy photos of Statue of Liberty.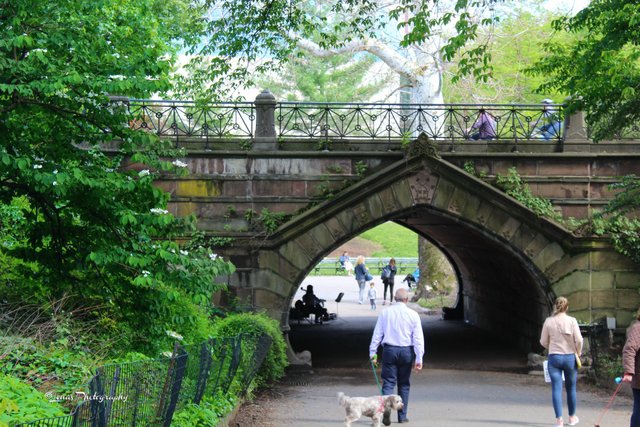 And here she is, the famous STATUE OF LIBERTY that I captured from the STATEN ISLAND FERRY. Before we went on the trip, I was imagining the photo being vibrant under a blue sky, but all I got was this ugly gloominess. It took quite of bit of editing to make it look at least like this. Well, maybe next time I will be luckier.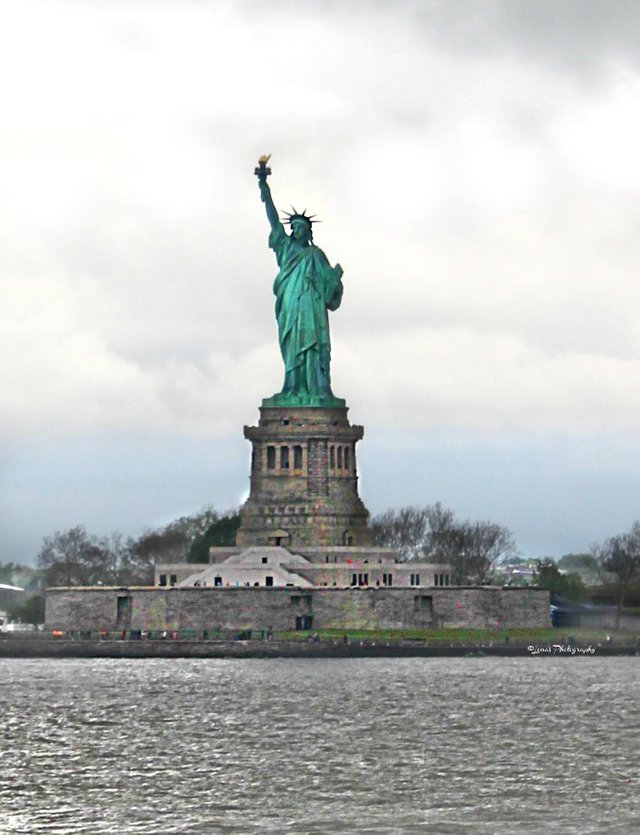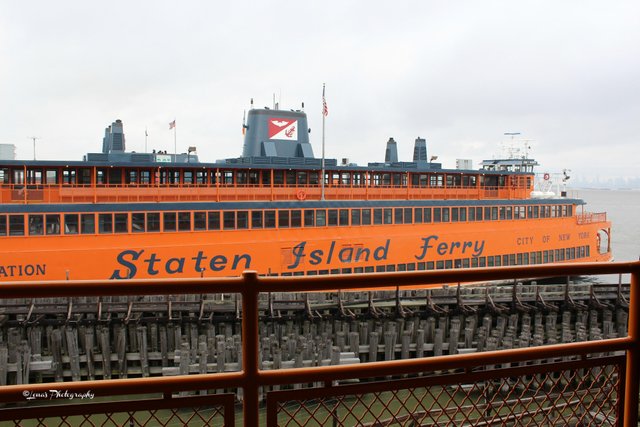 I also took photo of this boat because I though that was kind of cool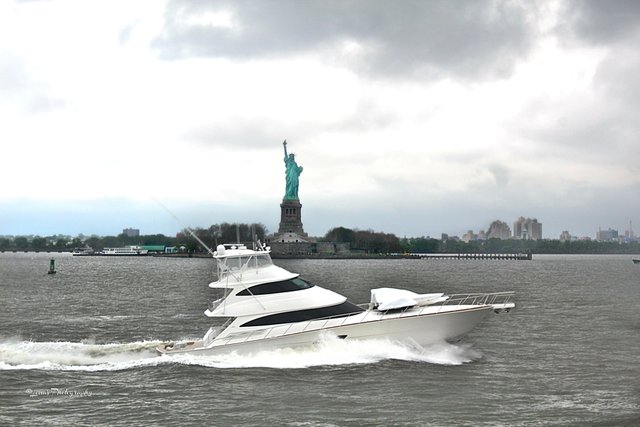 My sister took photo of me..........can you believe I am wearing a winter coat??? LOL!!! It was really cold and I am still coughing!!!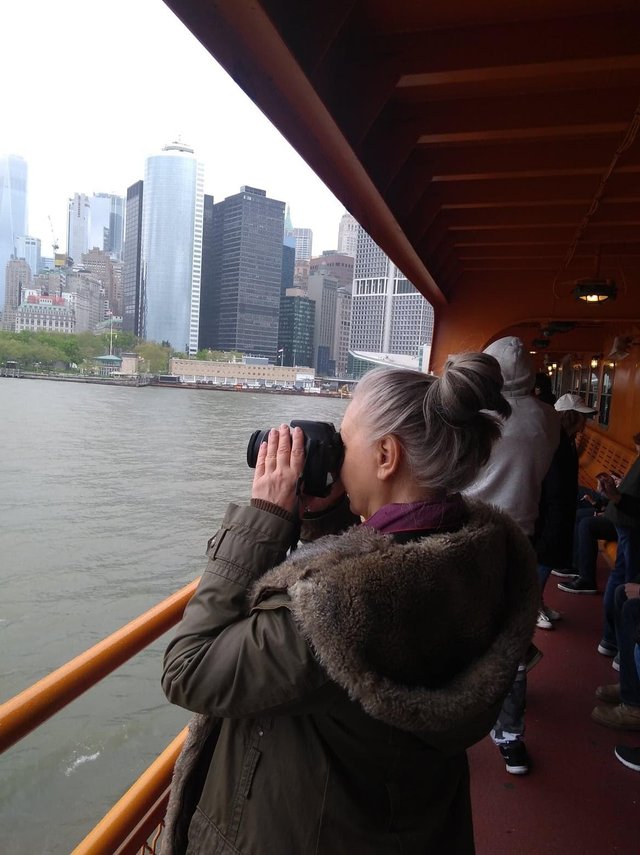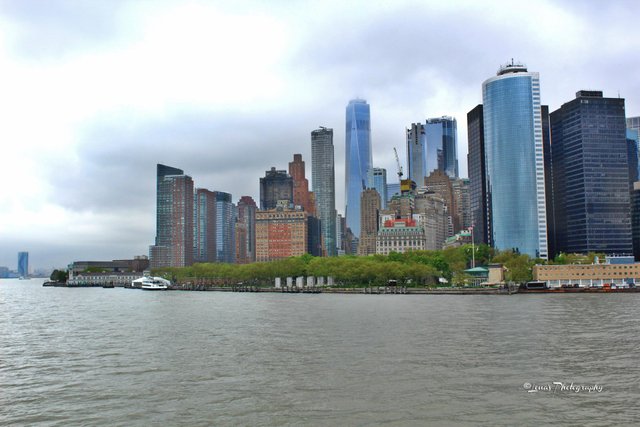 Back on land, walking up the street in Manhattan. I found this flag very enticing, since New York is well know for its acting schools, theaters and cinematography.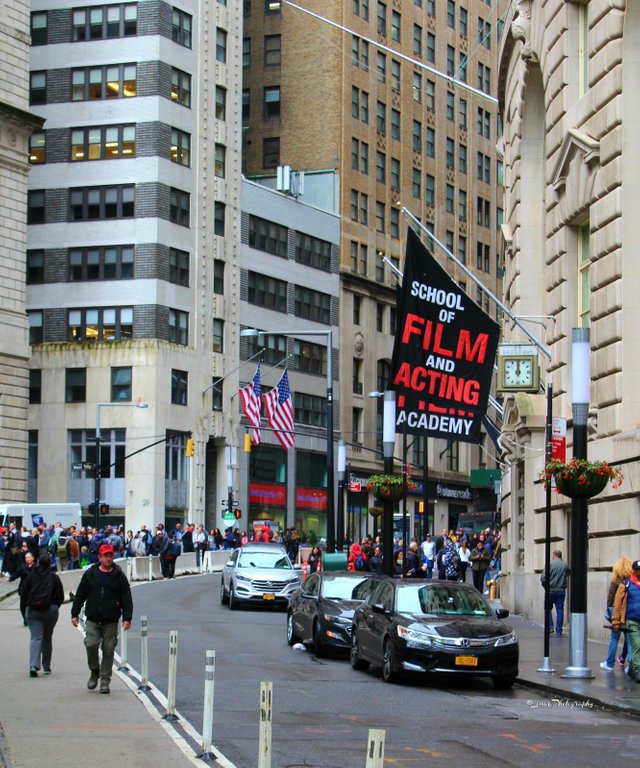 From the distance we could see a large group of people, so we are going to check what is the big fuss about, lol.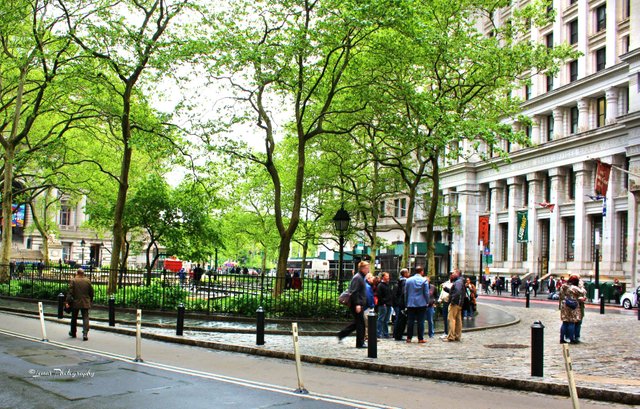 I was also admiring the architecture and trees, so I took couple of shots on the way.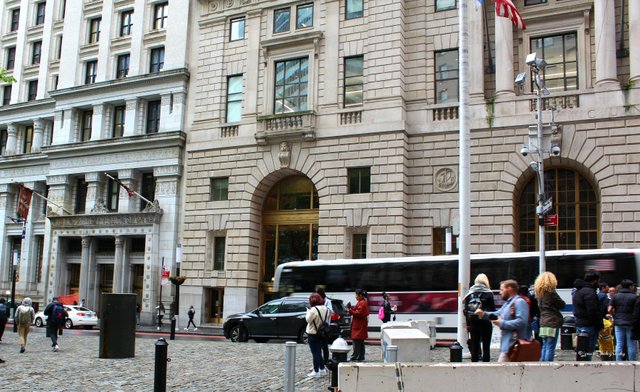 Finally, we arrived the see the BIG CENTER OF ATTRACTION, THE RAGING BULL made of bronze by Arturo Di Modica in 1989. If you would like to read more, you can go to WIKIPEDIA HERE.
All I can tell you, that people were taking photos with this majestic beast and they were standing in line to take turn, lol. I just wanted his majesty alone, so I found an angle while standing in the crowd. I did have to do some editing to remove a hand that was holding him though, lol.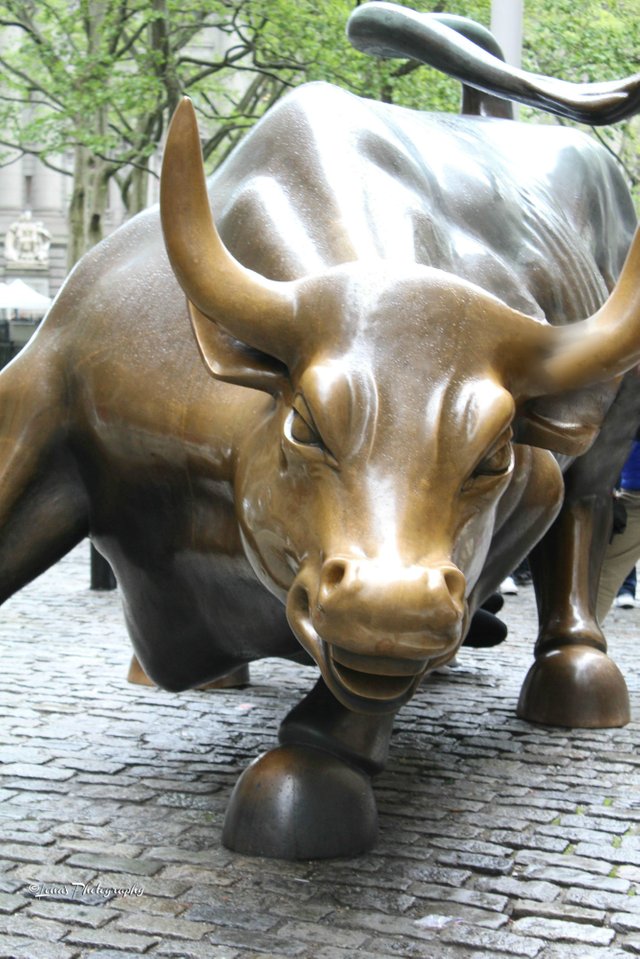 The raining stopped for awhile, so we were able to admire the busy streets of Manhattan.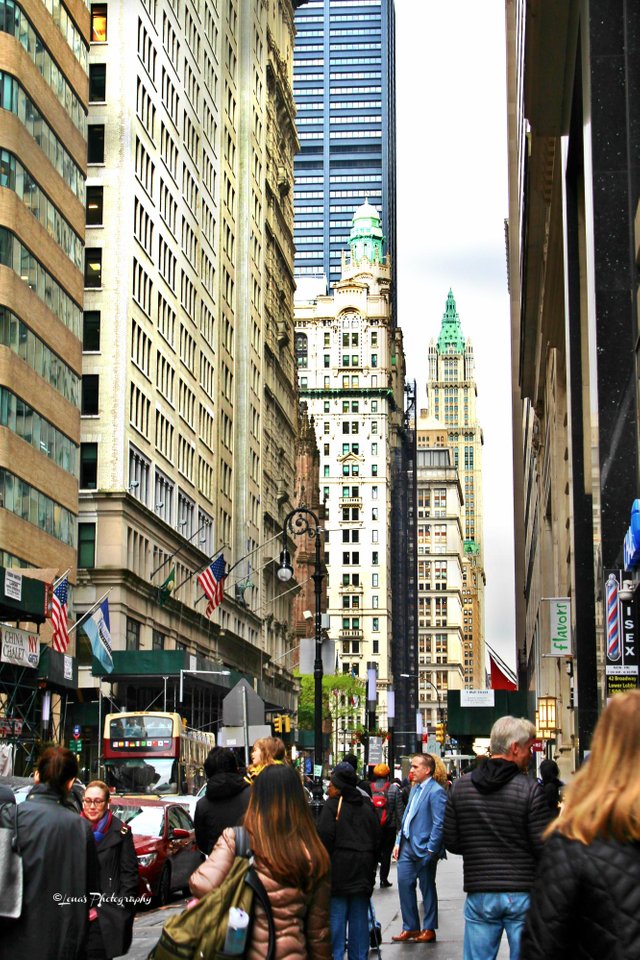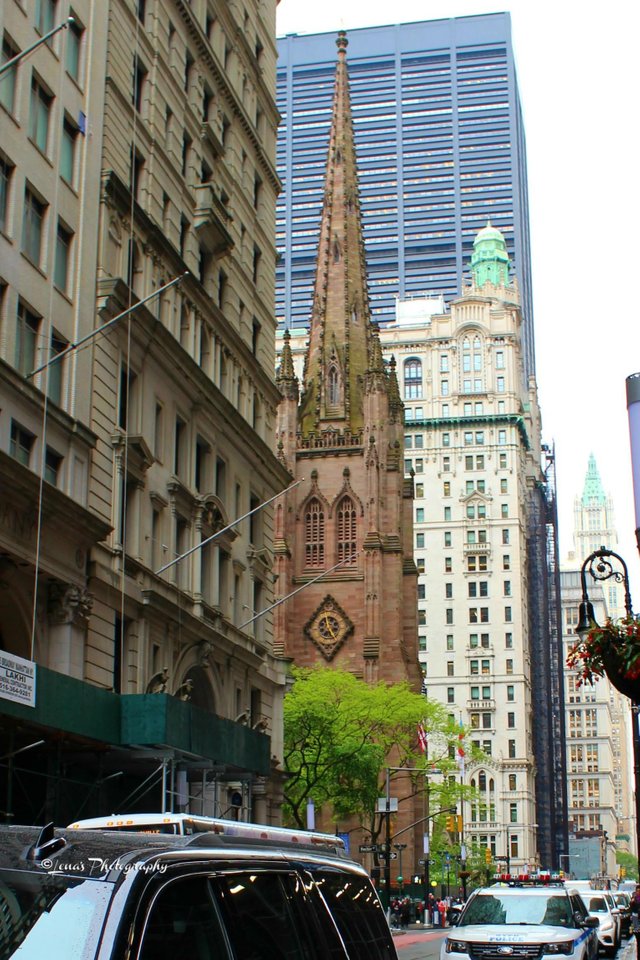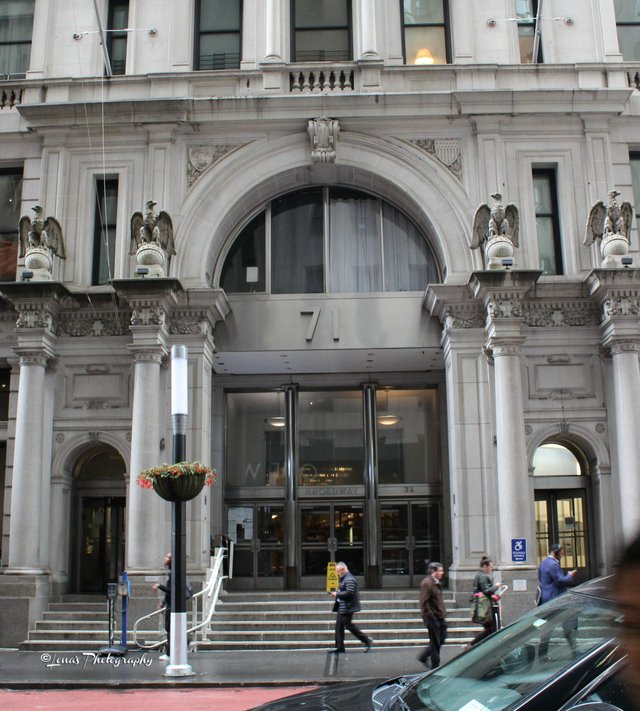 Just a small piece of a majestic 40 story high EQUITABLE BUILDING. one of the beautiful old architecture of Manhattan build in 1915 designed by Ernest R. Graham with Peirce Anderson as the architect who was managing the project.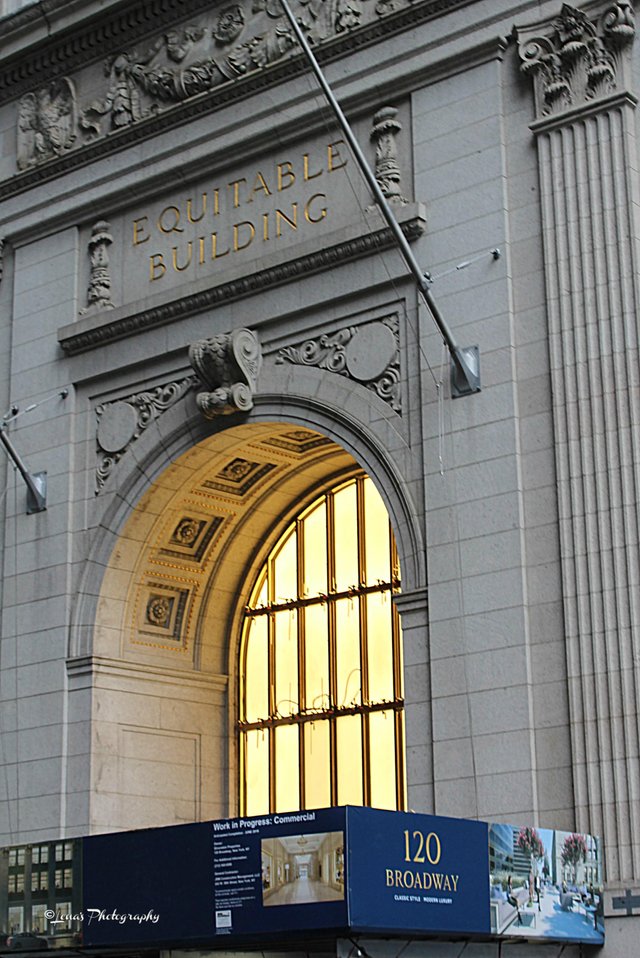 In this case, the raining was quite suitable to visit the TWIN TOWER MEMORIAL one of the saddest places in the world. The rain drops seemed to me like the never drying tears of families who lasted their loved ones. I still feel the sadness when I am looking at these photos.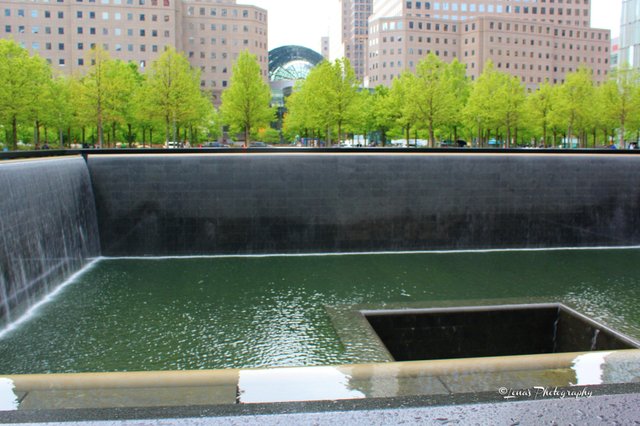 My camera couldn't capture the grandeur of the two simple, yet beautiful waterfalls surrounded by white oak trees in the location of the twin towers.
The names of 2,983 victims are inscribed on 152 bronze parapets on the memorial pools: 2,977 killed in the September 11 attacks and six killed in the 1993 World Trade Center bombing. The names are arranged according to an algorithm, creating "meaningful adjacencies" based on relationships—proximity at the time of the attacks, company or organization affiliations (for those working at the World Trade Center or the Pentagon) and in response to about 1,200 requests from family members. Software by Local Projects implemented the arrangement. Source Wikipedia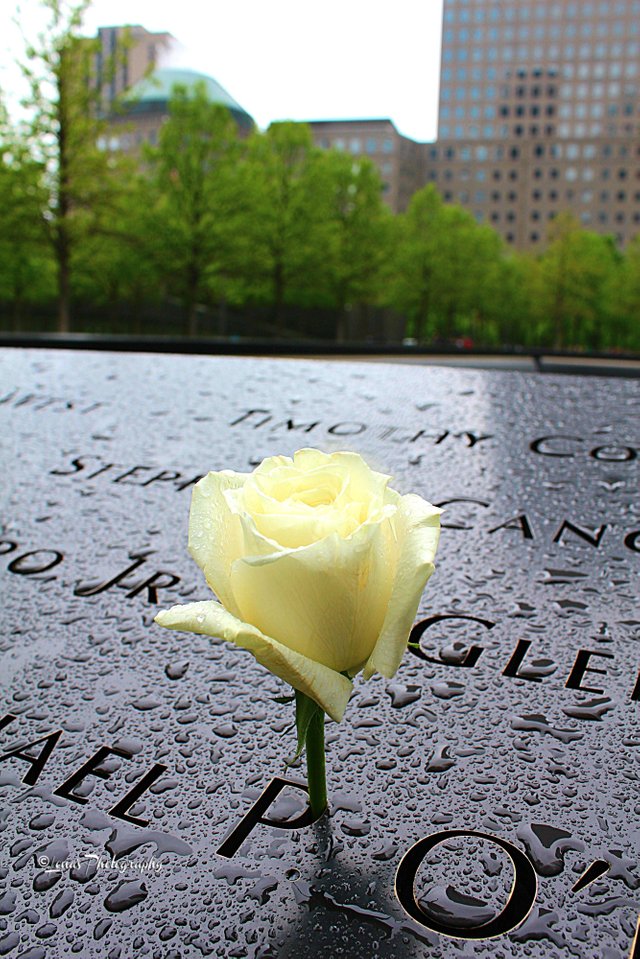 To continue our tour, lets see the futuristic WORLD TRADE CENTER TRANSPORTATION HUB, the Oculus, opened on March 3, 2016.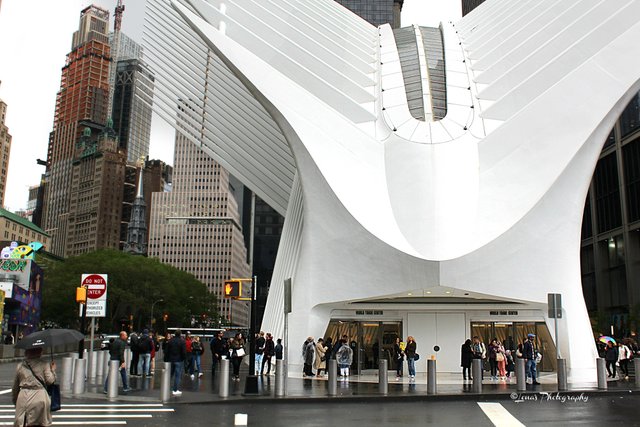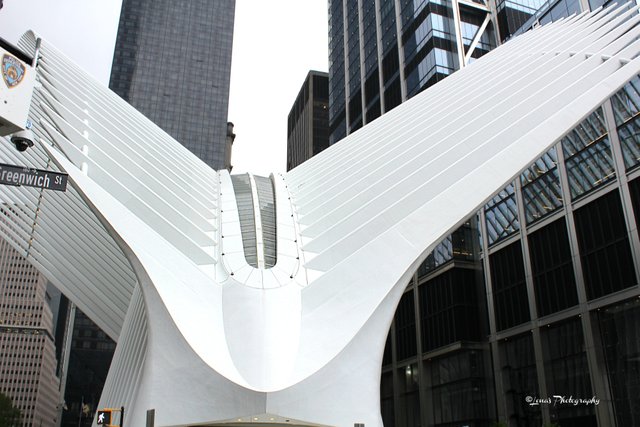 Although I love old architecture, I absolutely loved this interior, because I felt like I was in the future, or in some large animal. Fascinating place! I only wish I would have time to take more photos.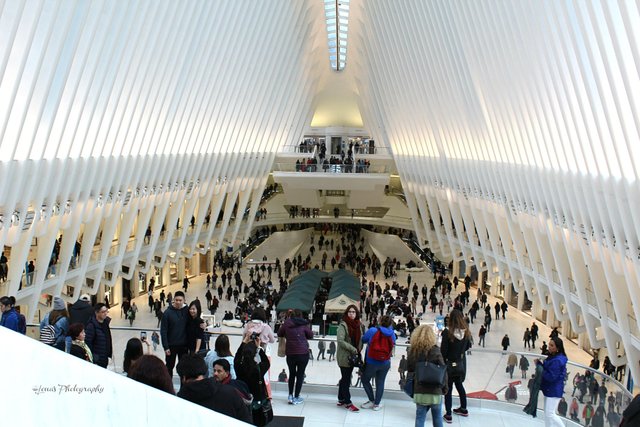 On the other hand, this terminal is a classic beauty build in 1913. Do I need to say more? GRANT STATION TERMINAL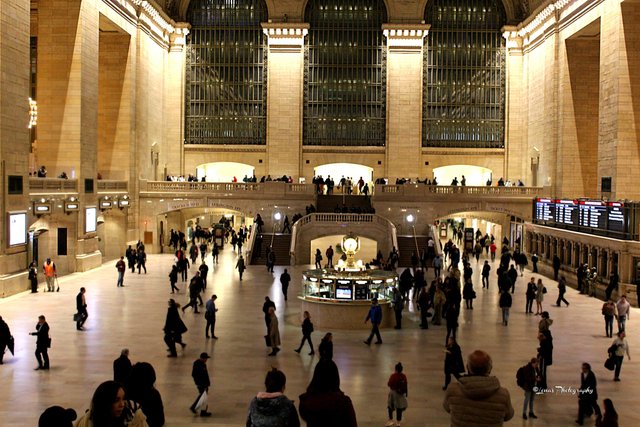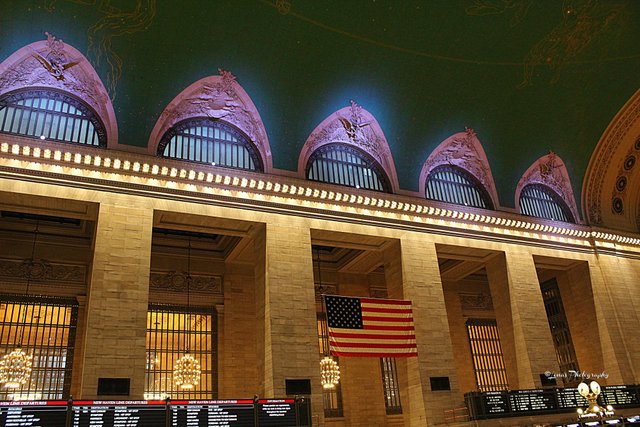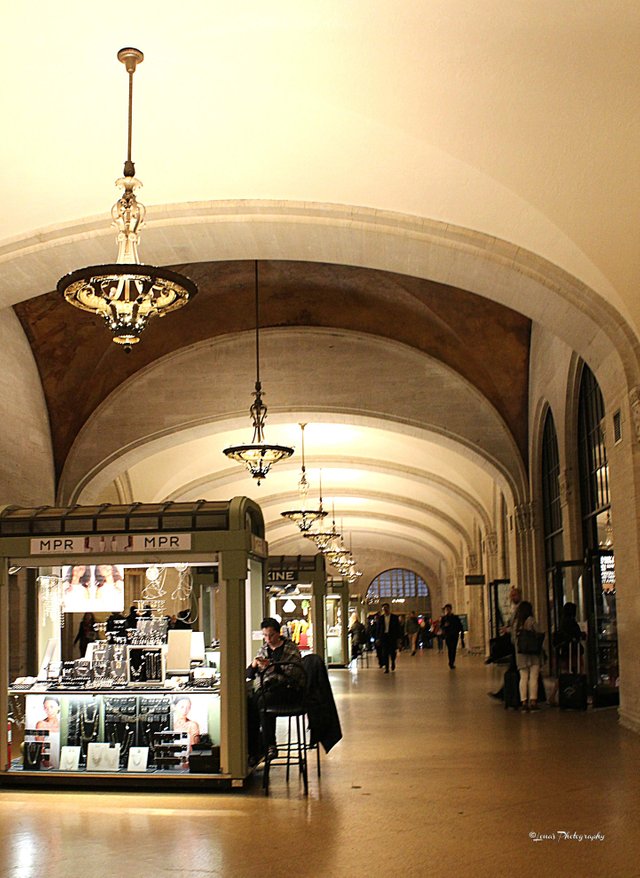 Finally we made it to TIME SQUARE and we are at the end of our day one. We are totally exhausted, but the city is still full of life, lights and colors. Another face of NEW YORK, I GUESS the one majority of you is most familiar with. You can clearly see from my photos, how many people are on the street, lol. It is something that is fun to experience once in a while, but not too often. Toronto is very busy too, but I don't think it's as bad as this 😁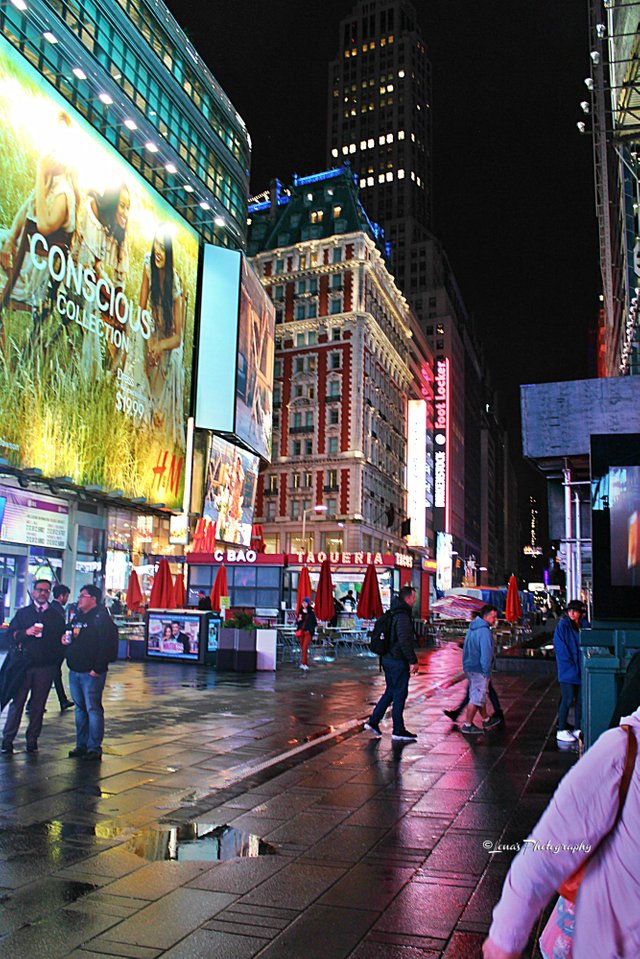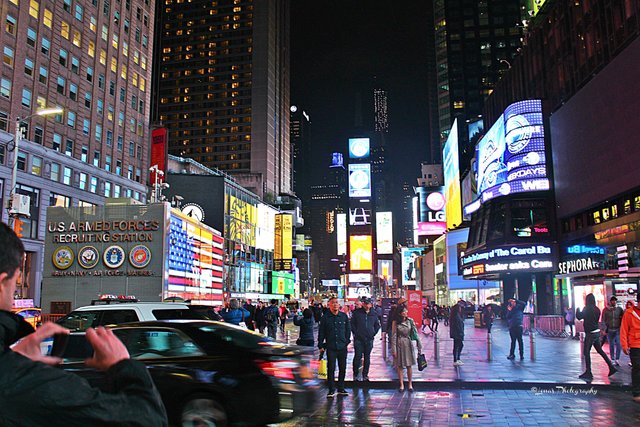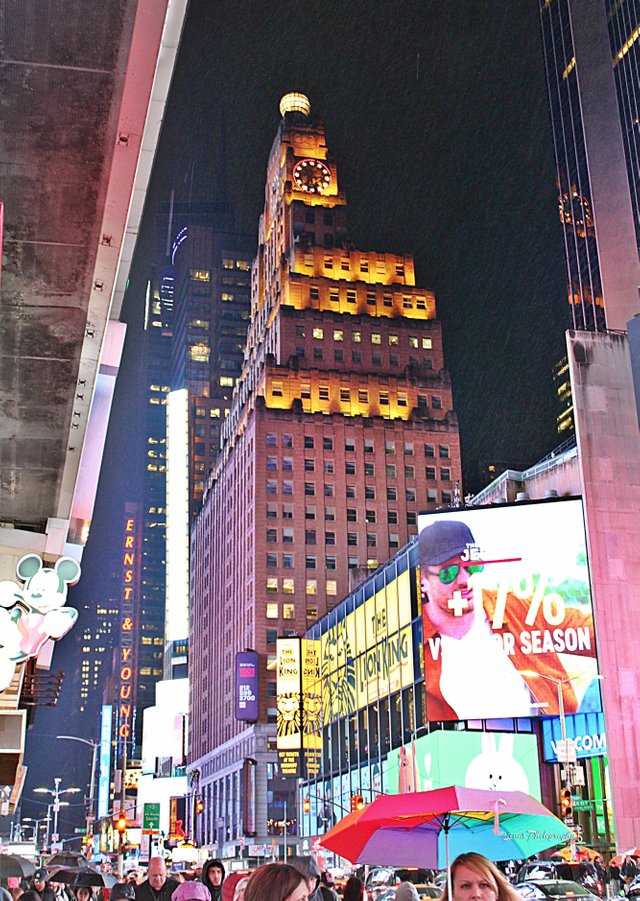 Oh and one last beauty of the day that caught my eye.
The historic I. Miller Building, located at the corner of Broadway and 46th Street, was designated a NYC landmark in June, 1999. It was found to have "a special historical and aesthetic interest and value as part of the development, heritage, and cultural characteristic of New York City."1 Shoe manufacturer Israel Miller opened his first retail store on the ground floor of 1554 Broadway in 1911, catering to both professional theatrical clients and the general public. After acquiring a long-term lease for both 1554 and the adjoining property at 1552 in 1920, Miller hired architect Louis H. Friedland to create the design for his new shop in this prominent Times Square location. Renovation of the two original four-story tenements on the site (1552 and 1554 Broadway) was completed in 1926. From ARCHITECT FIRMS

DAY TWO - CENTRAL PARK
The next day the rain stopped and sun came out so we could enjoy the tranquility of the CENTRAL PARK. Although, I would need at least one week just to see and photograph there. That place is huge and beautiful, full of gardens, architecture, ponds, all kinds of activities and charming places to relax.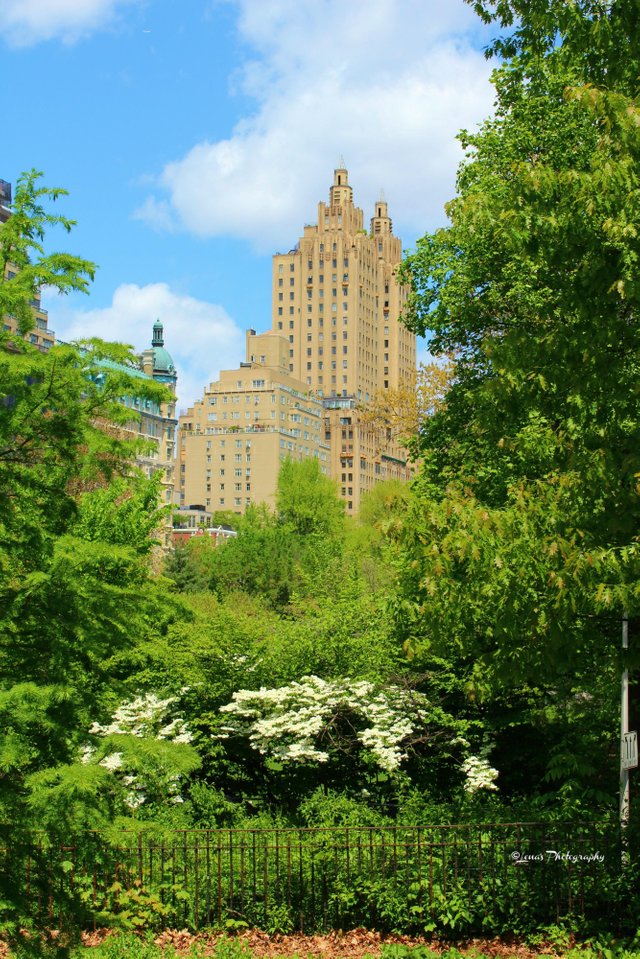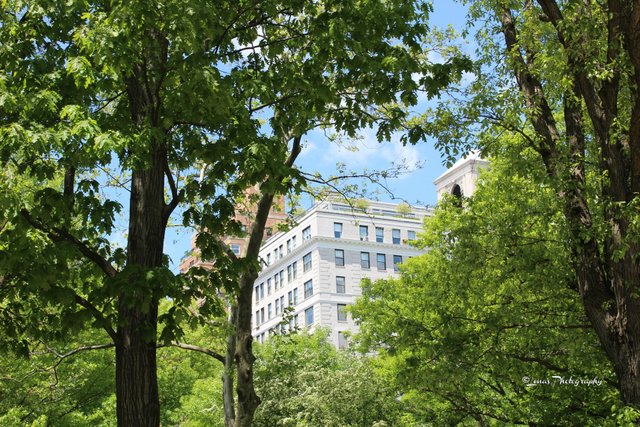 Absolutely love this photo. Can you believe there are public washrooms behind those trees?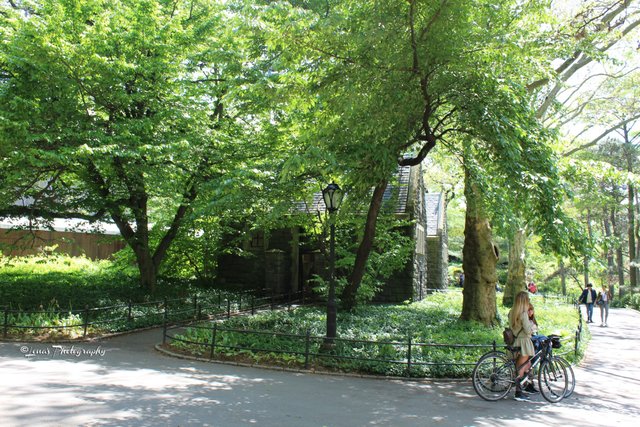 SWEDISH COTTAGE MARIONETTE THEATER Was one of the charming places I would like to hang out longer, unfortunately there was no time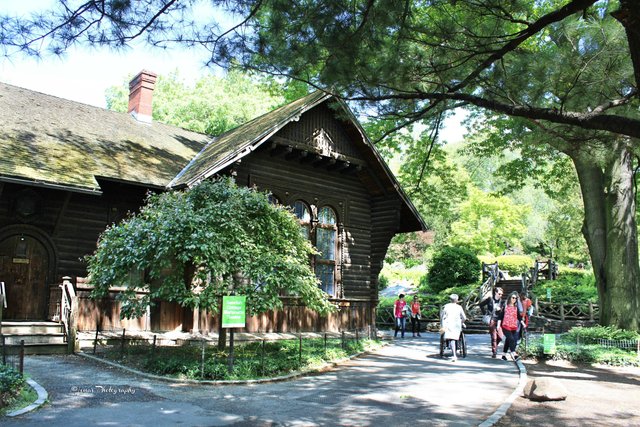 SHAKESPEARE GARDEN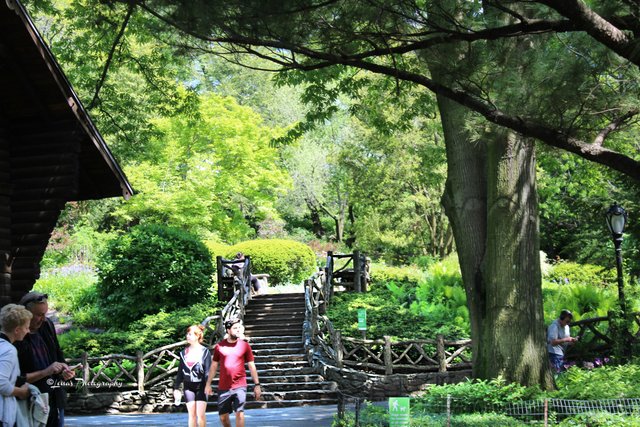 And here we are; one and only photo I have with my sister and with Nicholas, because Felipe was not in the mood,lol 😍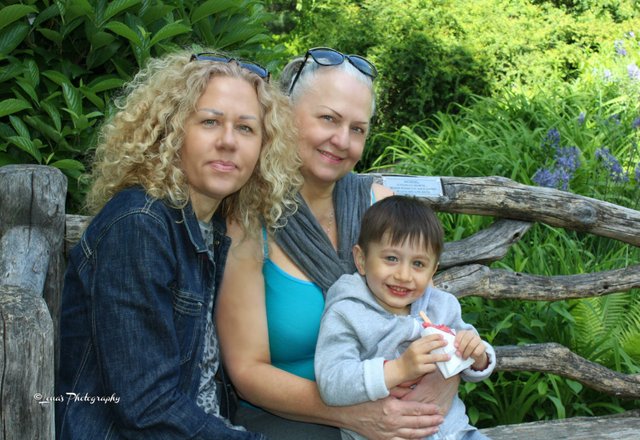 Although my daughter was able to get Felipe in this picture at least 😍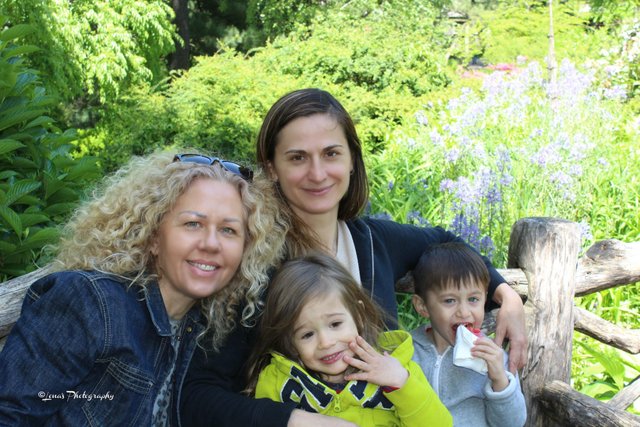 THE METROPOLITAN MUSEUM OF ARTthe third most visited museum in the world. To bad we had no time. We had to leave at 6pm and we got home at 2am. My son in law and my daughter had to got to work the next day. That's life. But I am very grateful that they took time for this special family trip that will be in our memories for generations. It was my Birthday gift and Mother's Day gift by the way 🌸💖🌸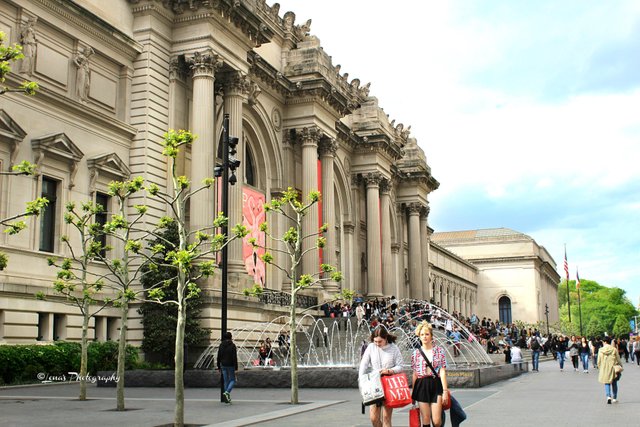 Here are our troublemakers chasing poor pigeons.....luckily, they have no chance caching them lol.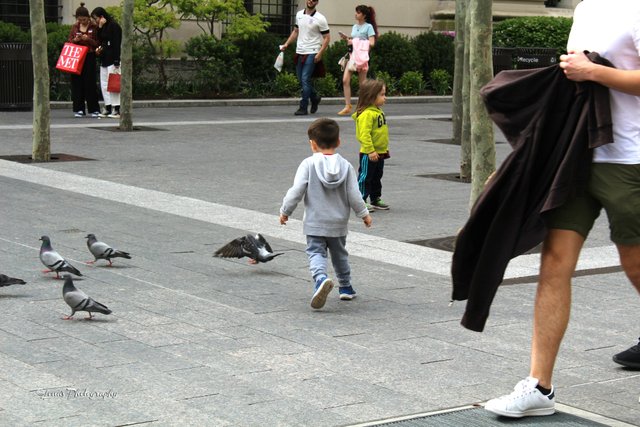 They were two fountains on each side of the building. It is truly a beautiful palace in the middle of busyness to sit and relax.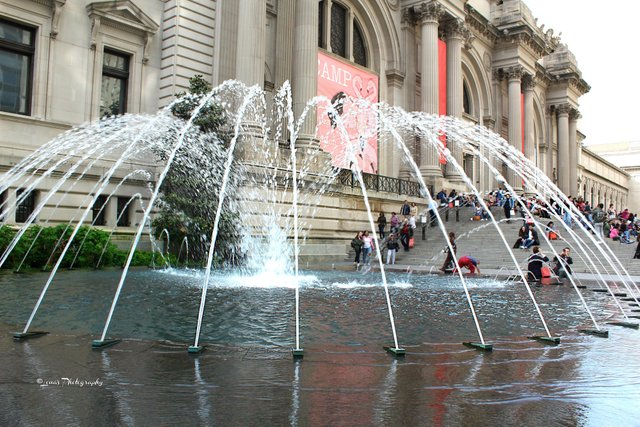 To say goodbye to New York I have last two photos of buildings I liked on 5th Avenue. They are just apartments and I bet very expensive, lol.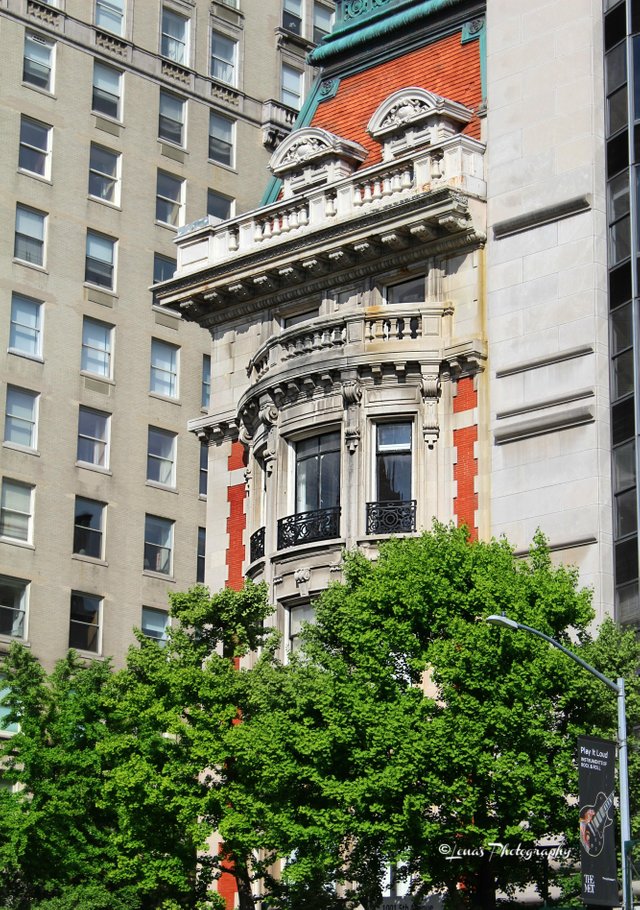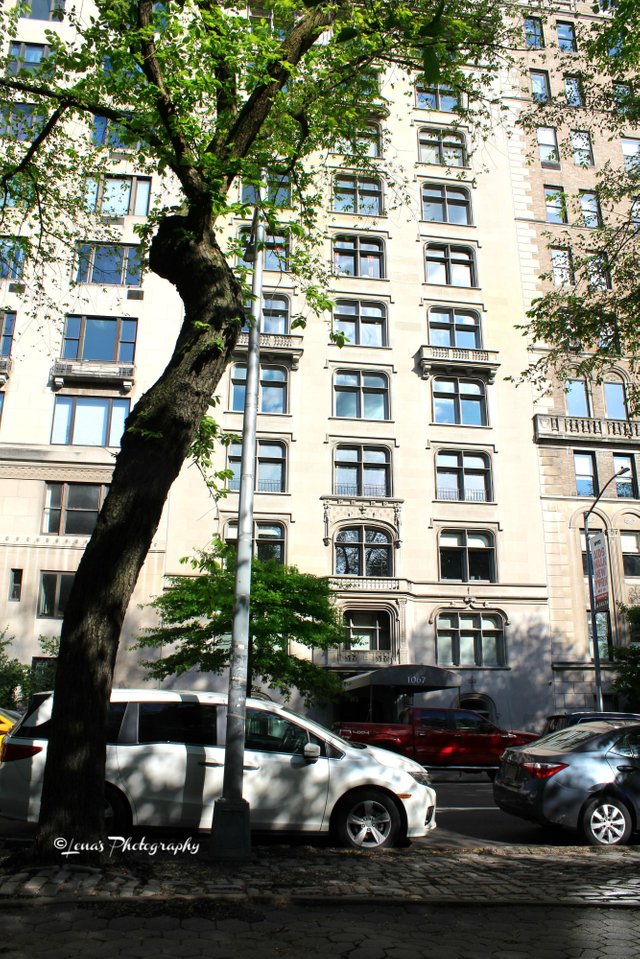 I hope you enjoyed this quick tour trough New York; if you never been there I suggest you to go for more than two days. It is wonderful city that has so much to offer and if you like photography like I do, you will enjoy it for sure.
PHOTOS TAKEN WITH CANON EOS Rebel T5
THANK YOU FOR VISITING Lena's Photography