Ah, fluffy and brutal. Two things that go together like peanut butter and shoe polish. Yet, Super Animal Royale pairs them together like a fine wine.
Super Animal Royale plays through matchmaking online. You can play in a solo mode, duos, or the promised in time 'squads', depending on the type of dynamic you wish to go to war in. Right now in early development, the servers are fast and plucky, getting you into the absurd action straight away. The amount of players that appear to be on board with the adorable bloodfest are far and wide, leaving you with plenty of potential opportunities to stake your claim as champion of the animal kingdom.
Each match starts with an airdrop over lush surroundings. Scrambling for a weapon, even though you're handed a default sword, is priority one. Then the fun begins. Very much a situation of "you can run but you can't hide", Super Animal Royale will undoubtedly get you growling at the monitor as you begin to hunt down the cutest set of enemies in any death match situation ever.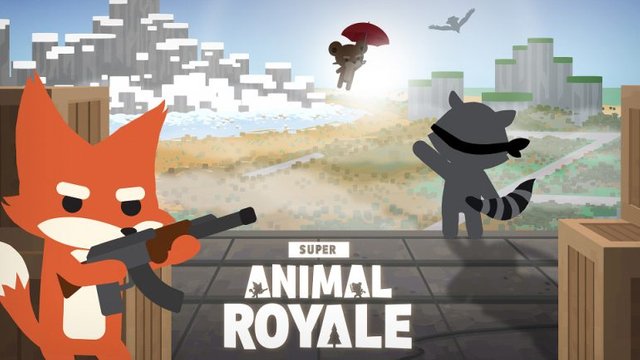 Many you should try it😂😀