Belgium vs France prediction
Hay stemian friend
**
**
On this night my post about the world cup in Russia ???
This world cup has entered the semi-finals.
And countries that want to bring this world cup stay 4 more countries ??
! [image] (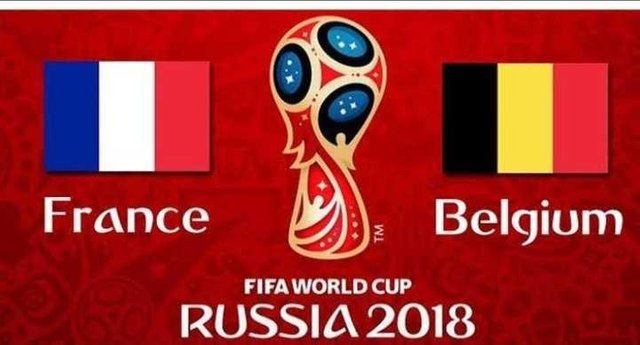 )
And among the four countries are just France in the superior kan.yang others like English, Belgian, Croatian. They no one to win them. Because before the start of the world cup many countries are superior but they all already left Russia.
Let's look at the first country in the proposed ??
Germany
Germany is the country 'who won the 2014 world cup. And many people favor Germany in Russia, but unfortunately all hope is gone because they are the first to go home first and they are also ranked bottom of the group.
Argentina
This one country also boasts.
Because in his many stars who play in big clubs.
And the Argentine players are not just any player, because in there is a supersub Leonel Messi, who does not know Leonel Messi who played in big clubs of Europe that is barcelona.dan in Argentina team also many other players like Kun Aguero, Maria, Higuain , and the sickest is Paulo Dybala.karena this player is the best player Juventus.dan in the world cup him in the stepchild by the coach. try it, Dybala in duet right with Messi and aguero.pasti defender opponent will be scared facing them.and can so they are still in Russia.
brazil
Country 'this one every emang world cup awards remain in the pemulkan.karena this country will not exhaust the stars .. but unfortunately they are conquered by the team of the world cup horse this time, that is ** Belgium **, and their players too move against them.examples ** Neymar ** the best player hilarious. but in the night that Neymar like dead kutu.dan other key players is cotinho.sama also fate like Neymar.tapi tonight we discuss about the prediction of semifinal ??
Which we will aim between
** Belgium vs France **
If we measure the exact strength of France in the proposed.
But do not we take for granted Belgium.karena they are the team who put a lot of ball into the goal lain.dan according to my prediction ??
*** Belgium 2 vs France 1 ***
! [image] (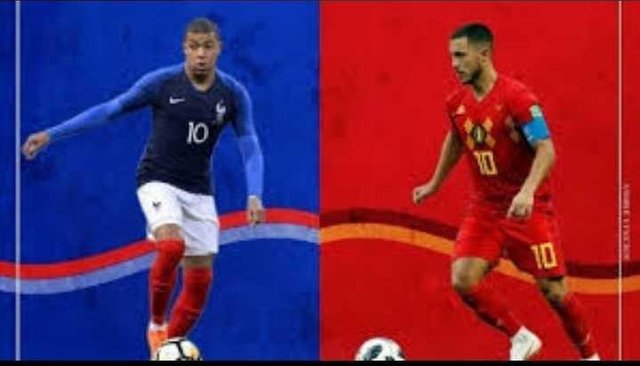 )
If we see in terms of players, all lines are balanced. In Belgium there are my wounds, Hazard, and Kevin De Bruyne. That will make the opponent fear.
In the French line there are also players who are up again, and still young who else if not kylian mbapp'e, this player including has extraordinary advantages, and we also gk can side players like Griezmann, and Paul Pogba.
! [image] (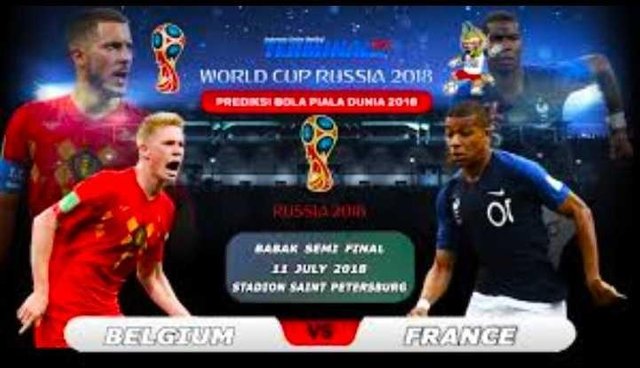 )
Which also has the ability of each.
Hopefully my guess is correct.
2belgia vs France 1
Only this post I hope you guys like it. do not forget vote or comment yea ???
! [image] (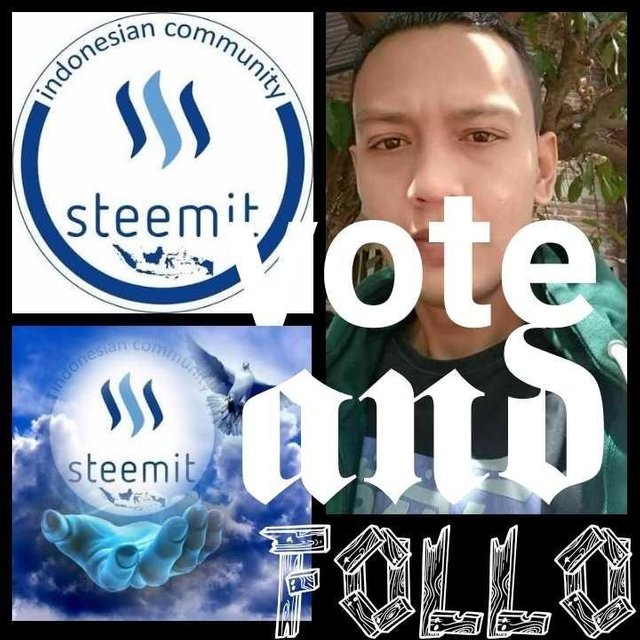 )