eSteem Surfer Alpha 2 has been officially released.The eSteem surfer Alpha 2 app has a different appearance than the previous version. Not only does it look new and beautiful but it's also faster and very easy to use as a blogging media (creating posts). This eSteem alpha 2 surfer works 5 times faster than the previous version.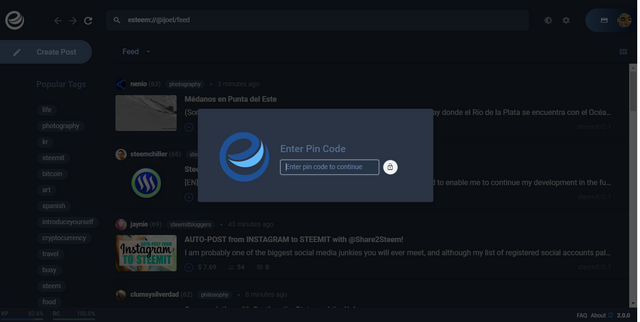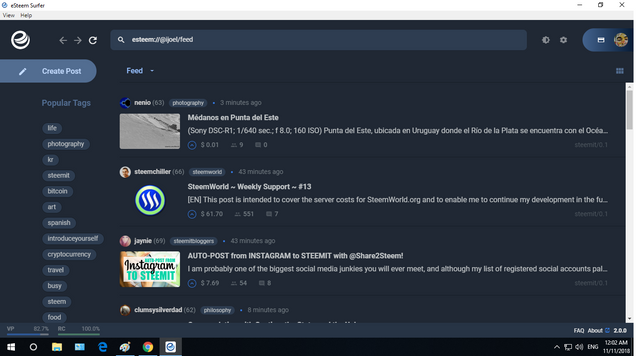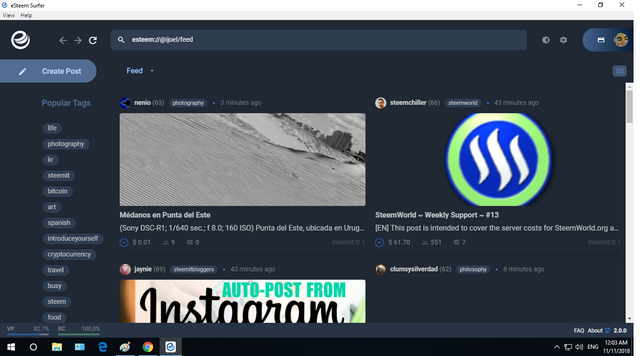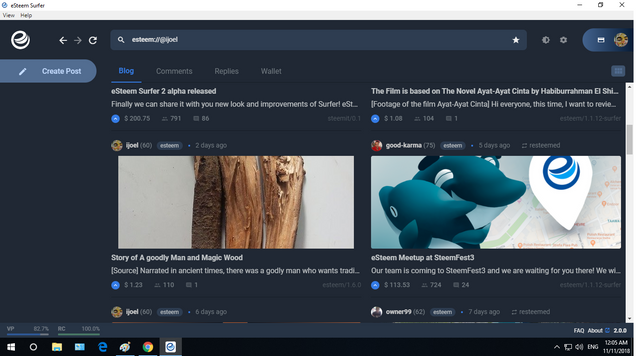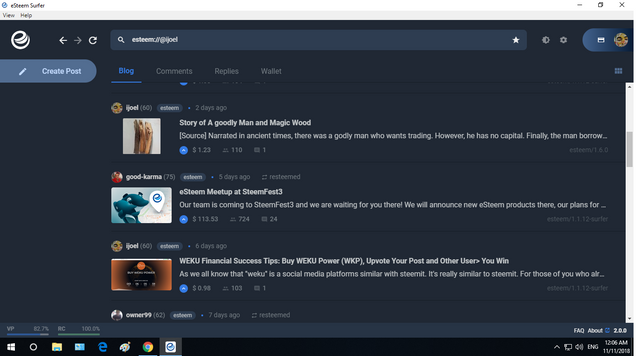 Then all the basic tools/features needed by a blogger / writer to write posts are available in this version of the application, such as:
Bold
Italic
heading (H2, H3, H4)
code
Quote
ordered list
unordered list
link
upload, and
table.
Although in this alpha release there are some non-important bugs and some features may not be available. One missing feature of the alpha release is the edit feature/tool. And I think the features or tools for editing is important, where the words which wrong can re-edit. justify (set the text to be flat left-right ) so that the article will look neater and more beautiful in accordance with the wishes of the author.
However, all the features and tools that are already realized are very good and really useful and are also very easy to use when making articles via eSteem.
Another easiness of alpha releases is in the table making where the author does not need to go to the Markdown Styling Guide to copy and paste features/tools to compile/create a table.
So far the alpha version of the eSteem surfer has been classified good in terms of appearance and enhancements where this version is lighter and faster and also uploads images even faster than previous versions. But there are still many bugs that need to be fixed and some important features that need to be added.
Also I have greatly appreciated the hard work of the eSteem team to release this latest version that is much better, faster and easier to use.
Thanks For Your Time
The Best Regards, @ijoel


---
---