Photography; Seafood Lopster ~ Green Chili Sauce.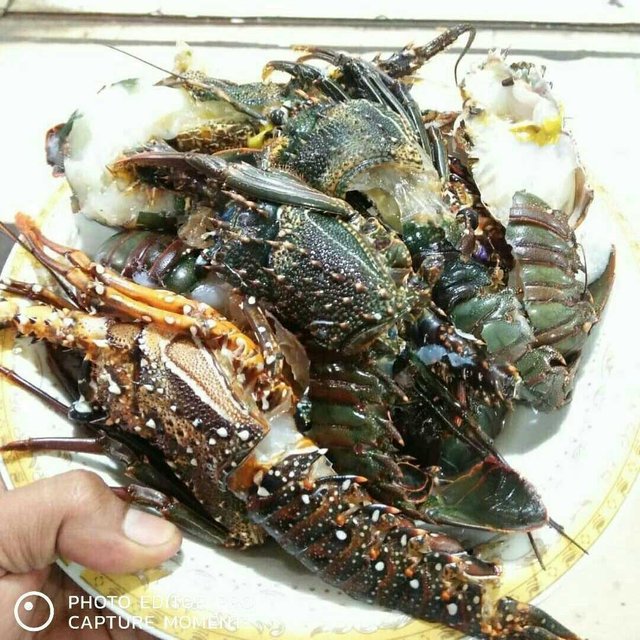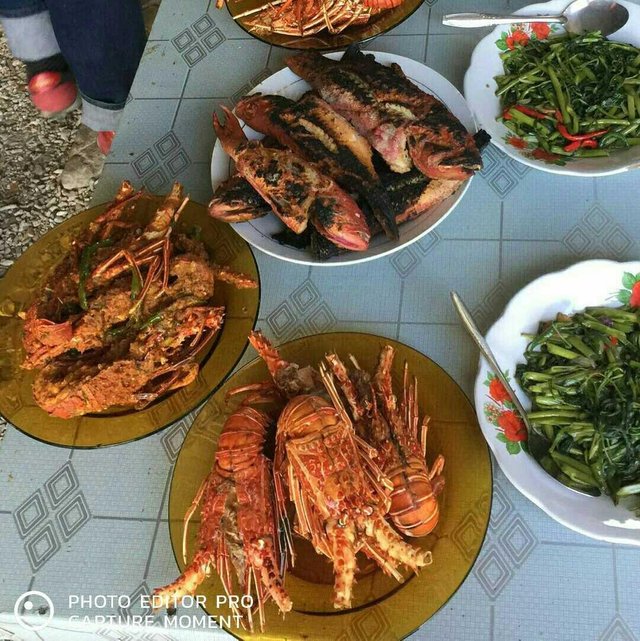 ---
Good night my friend ... Tonight's menu is a meal and eat a very popular seafood lopster in the Sabang region. The aroma makes the appetite increase with a mixture of green chili sauce, ready anytime to make your tongue shake.
Lobster in Sabang is one of the most enticing seafood dishes. This is because the size is very large and tastes good even though it is processed with any seasoning. But remember, not all Lobster in the Sabang restaurant are just as delicious. If you want to hunt Lobster, at least come to one of the following places that has been proven to serve Lobster dishes that can make your tongue kneel.
Lobster in Sabang sold at Loobie Lobster is indeed good at making curious. How not, Lobster here is served with green chili sauce that can be eaten as much as you like. Green chili spicy lopster here is priced at Rp.150,000 thousand. The portions are really jumbo and the meat is a lot. The spicy sensation of green chili sauce combined with the juicy lobster really feels special. On the menu, you can also enjoy Calamari which is crispy right in the mouth.
Enjoy friends ... have a nice vacation this time with your family on Sabang Island.
Thanks!
---