Hello all seemmonsters lovers,
I have completed my daily which was not that easy. Double rules I Gold League making competition very hard and still there are lots of good player with higher level cards are playing in Golden league, so with Silver level cards it's not easy.
Today's quest was with earth splinter. Reward cards I received are awesome.
Check out yourself.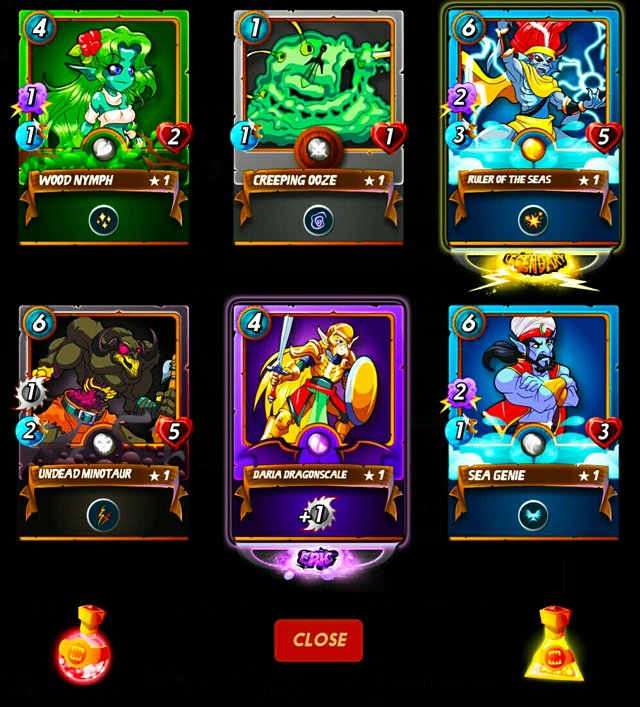 woooo It's Legendary and Epic Summoner
Total Six cards from quest.
Other are common cards from Death, Natural water and Earth Splintet.
Daria I received in past also but Legendary water is first time.
One legendary I received from season end rewards so it's second legendary.
I am using the Fold and Legendary Potions (Brilliant), Which costs me aprox 45 (20+25) USD and I am near to brake even point.
Waiting for Gold Foil Legendary now ☺😊
What is your opinion @clove71
Thanks for stopping by my Post.
Don't forget to follow my alt account @freemonster for giveaway.
Thanks to @minimining for delegated cards.