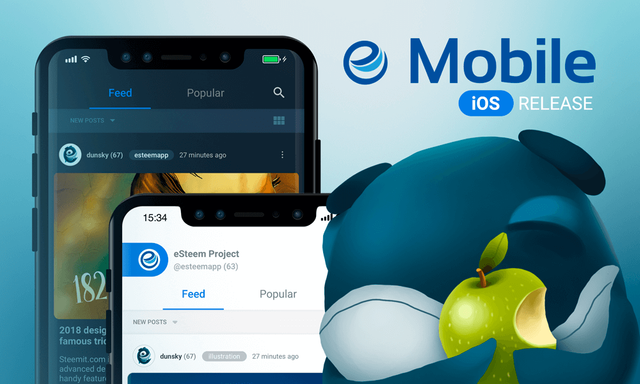 Here is our recent update of eSteem Mobile 2 for iOS devices. New mobile client for Steem blockchain with reworked user interface.
This version is separate from eSteem 1.6.0 you might used before. It will not update on it's own. Please download new versions here: iOS, Android.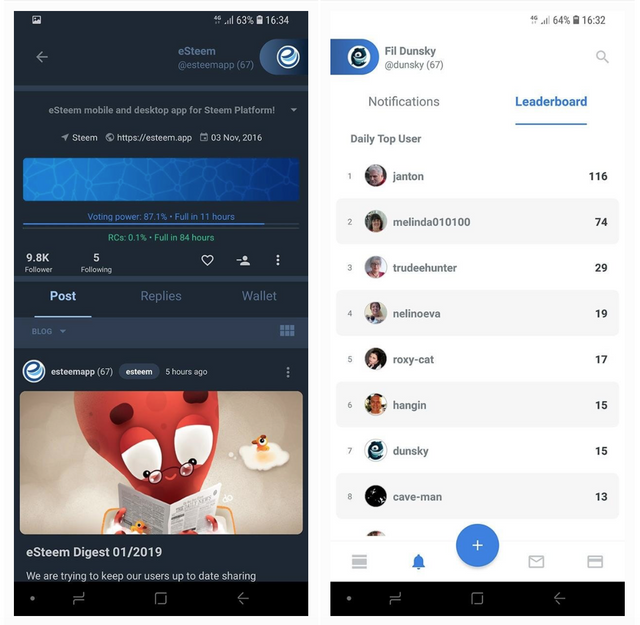 What's new in 2.0.8
We have all functionality that is available for Android users. If you find some issues please report to us, so we can improve. From now on Android and iOS releases will go in par to satisfy all of our users.
Some features:
Posting, commenting, voting
Notifications, Activities
Multi-account support
Steemconnect and traditional login
Drafts, Bookmarks, Favorites
Beautiful and simple editor, image upload, capture support
Server selection/change
Currency selection/change
Dark theme
Speaks in 5 more languages beside English
PIN code security
and many more
Test it by downloading from Apple AppStore and let us know what you think...

Looking for Android version?

Testers
We are still looking for beta testers, please report bugs here in comments or at GitHub. Tests will be rewarded.

[email protected]
🌐eSteem.app | 👨‍💻GitHub | 📺YouTube
✍🏻 Telegram | 💬Discord | Patreon