Hi Friends... I am just loading some beautiful pics of the festival Krishna Janmashtami, some from home and some from a Krishna Temple, where we always go... :)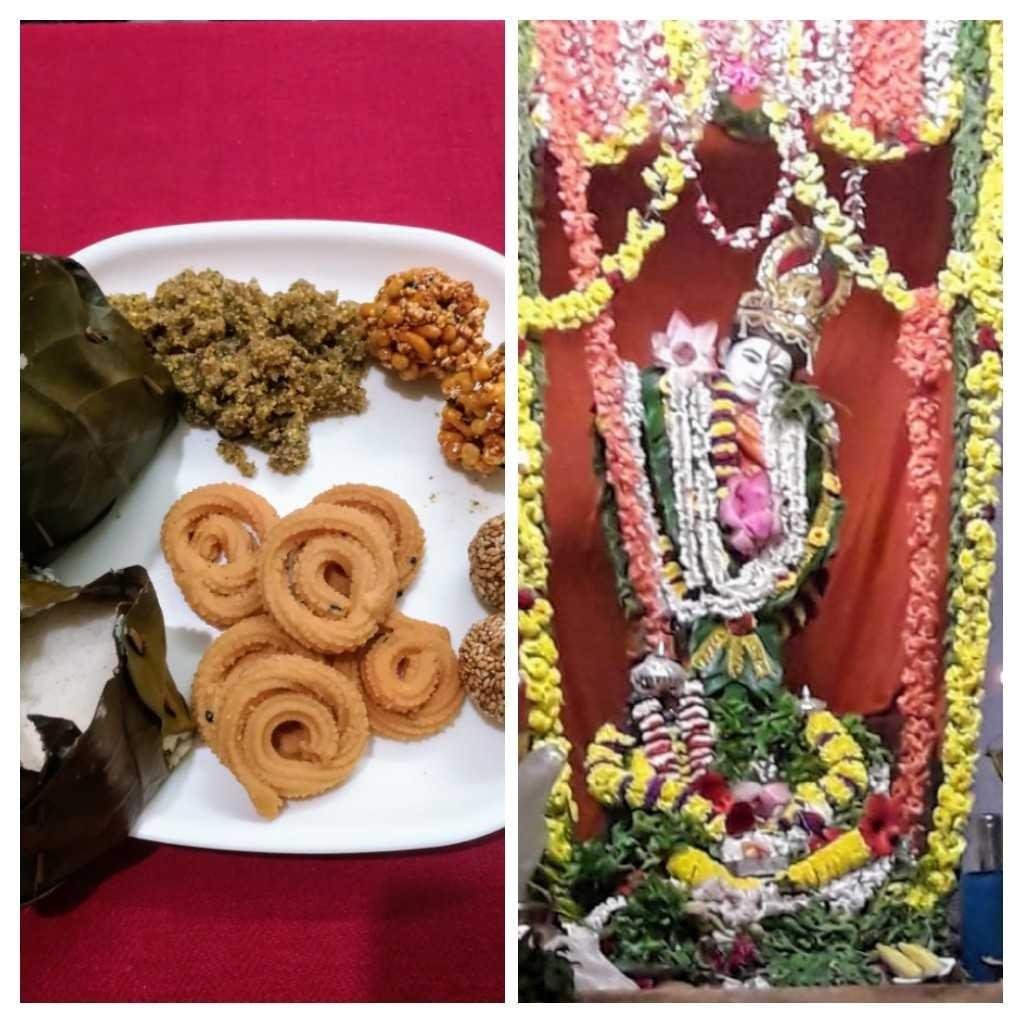 At home we make these things.
Moode, Laddu, Panchakajjaya, Chakkuli or Chakli, payasam, Sweet Avalakki (beaten rice, sweetened with jaggery), and... Curd Avalakki, etc. etc...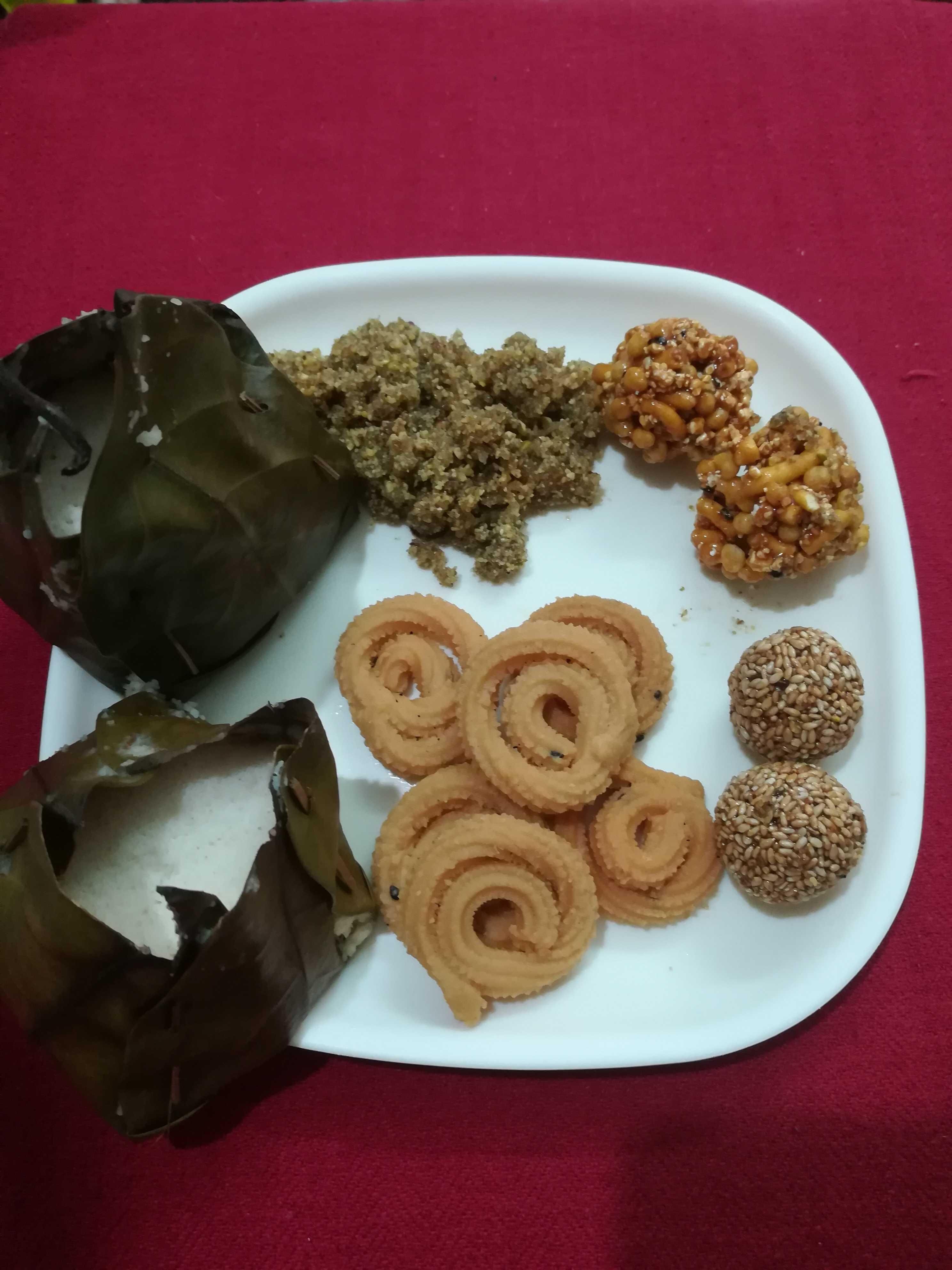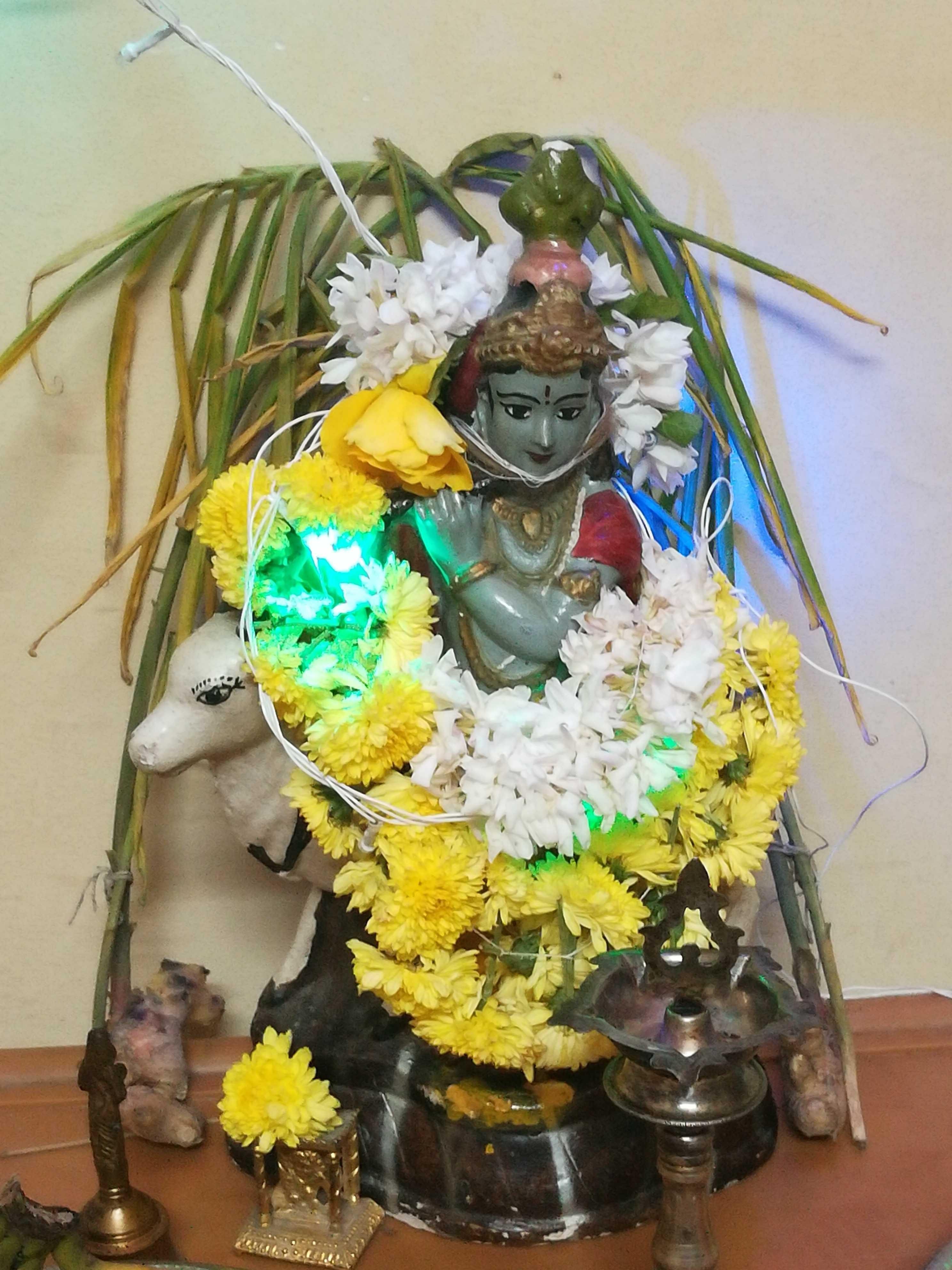 At the temple and around the temple pics...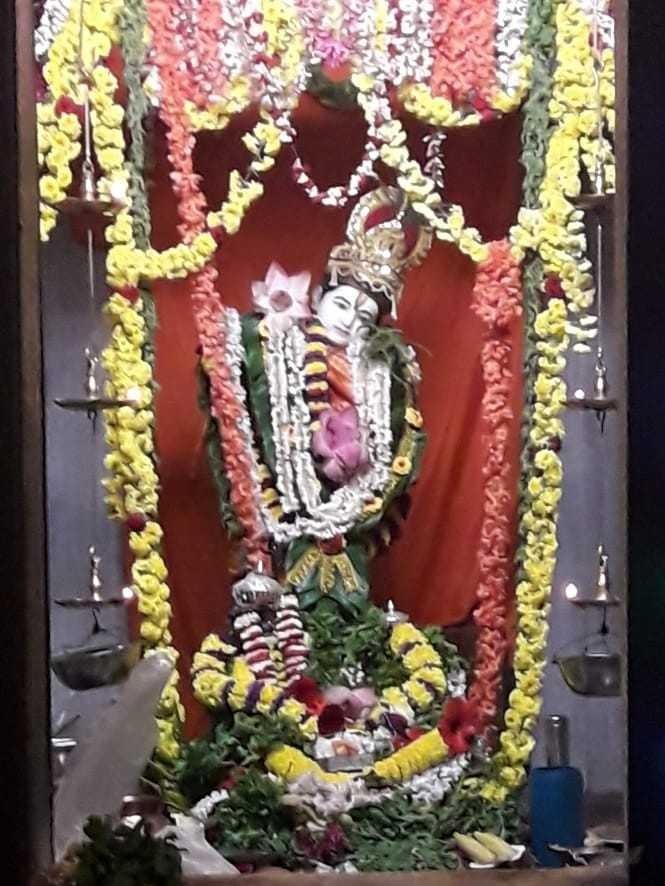 At the Flower markets....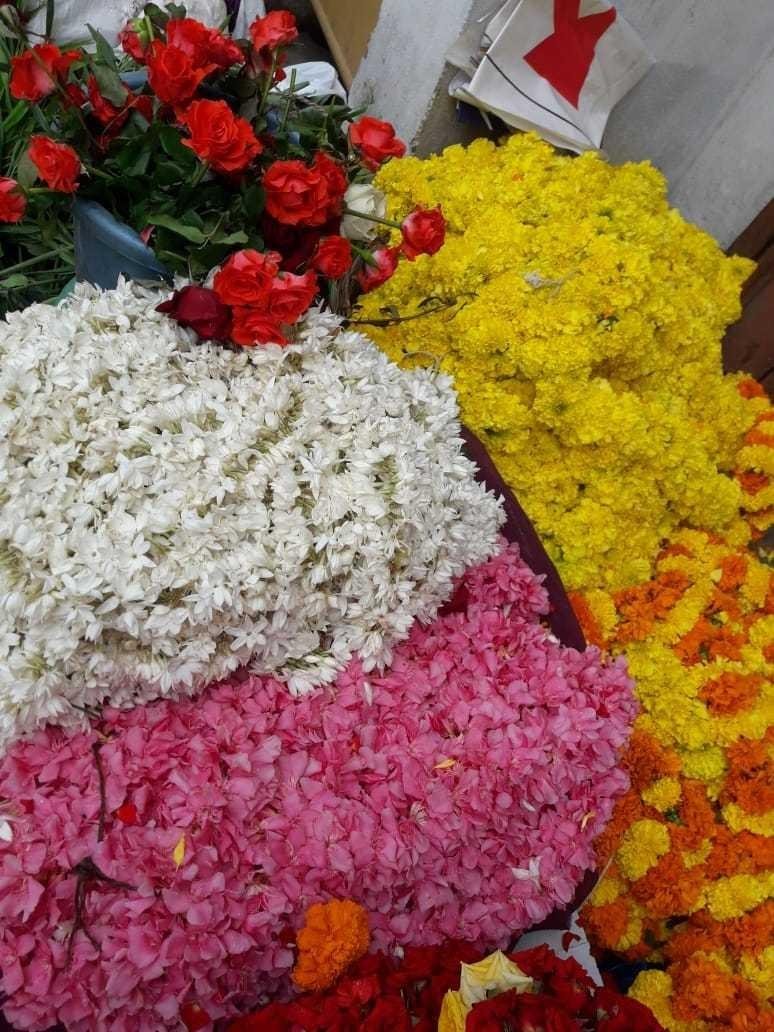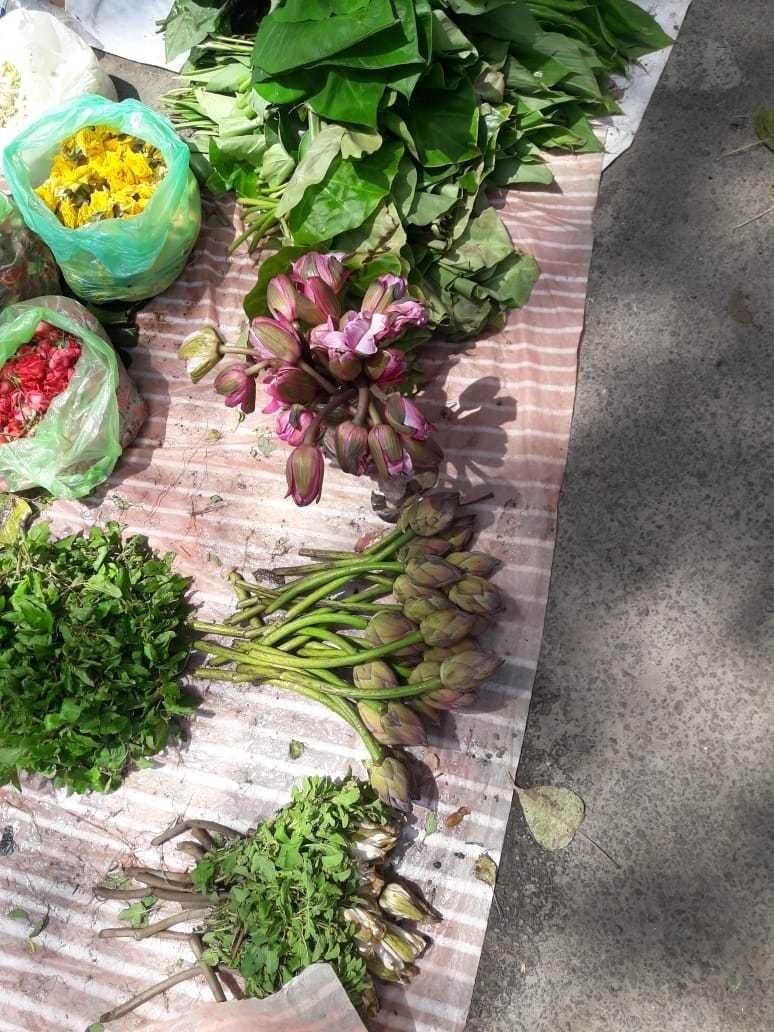 If we go out in the city, we can see so many small children, dressed like Krishna, and there they arrange a competition at the Temples, to see - ' Who is the cutest Krishna' .. :) :).. It's a real feast for our eyes!!
Hope you liked this post, With much love and regards to everyone, @geetharao...