The lower half of my obese body is in this photo at what used to be my hometown beach. I lived there for 20 years.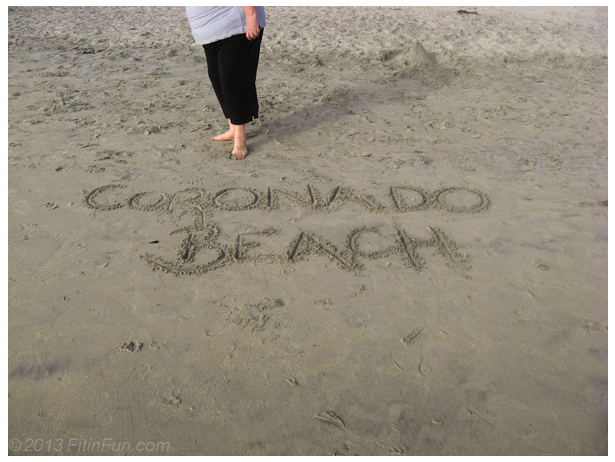 I tried to walk at the beach as often as I could. It was not an easy walk when I was morbidly obese.
I had to drive the few blocks from home for most of the time I lived there. The beach is wide and just getting to the water and back was hard enough.
I would never have the energy to walk back to the house after that.
I asked my son to get a side shot here so I could see how fat I was. This was in 2008 when I was trying and failing to lose weight.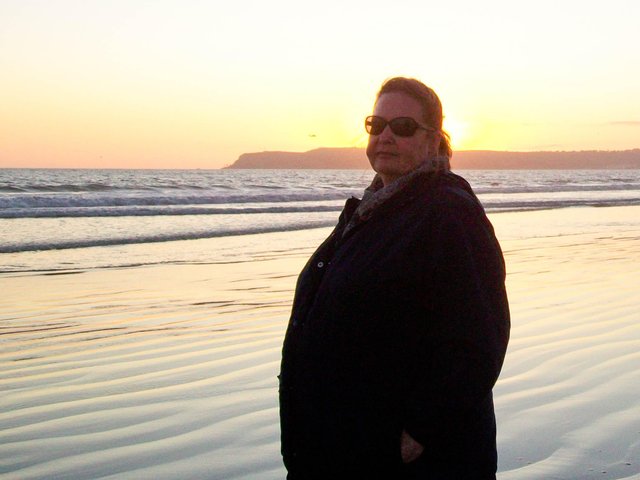 You can see how wide the beach is here. I am not yet near the water in this pic. The soft sand was hard to walk on and I would have to pause often to catch my breath.
This is me pausing with a fog and cool rainbow happening. Shirt Size 4XL.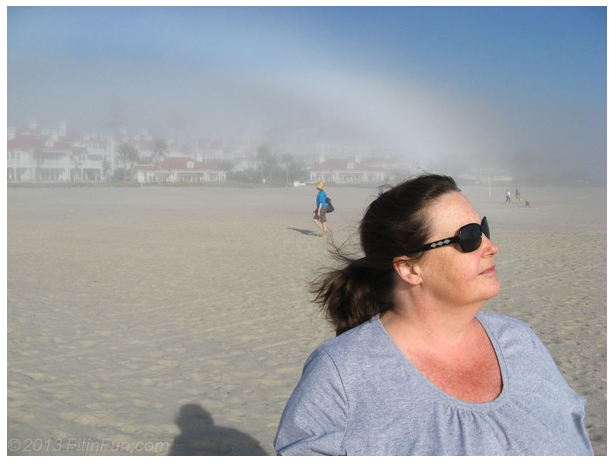 The beach became a part of my workout a few months after I started working with a fitness trainer. I got healthy enough to walk to and from the beach while also walking on it.
This was when I started the dune walking - still about 60 pounds overweight. The dunes I'm on were my gym at this time.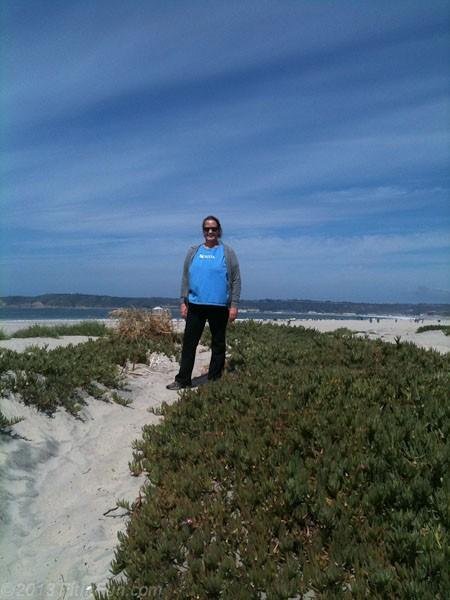 The dunes are man made and you can walk on them. The Navy trains on them by running with packs on their backs and I was so proud to be in there too.
Here is what the dunes look like from the air:

Here's the guy that made them. He's retired now, so I don't know if they are being kept up.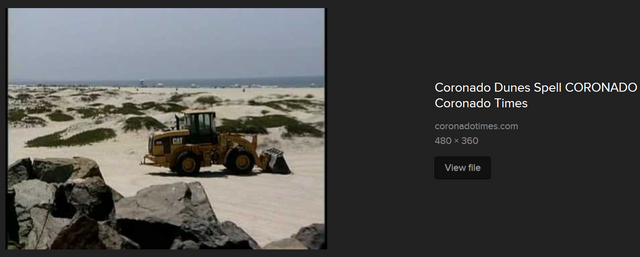 It was his job to get kelp off the beach and he took it upon himself to spell out the name of the town in dunes.
This is why you are allowed to walk on them - they are not natural.
Just beautiful.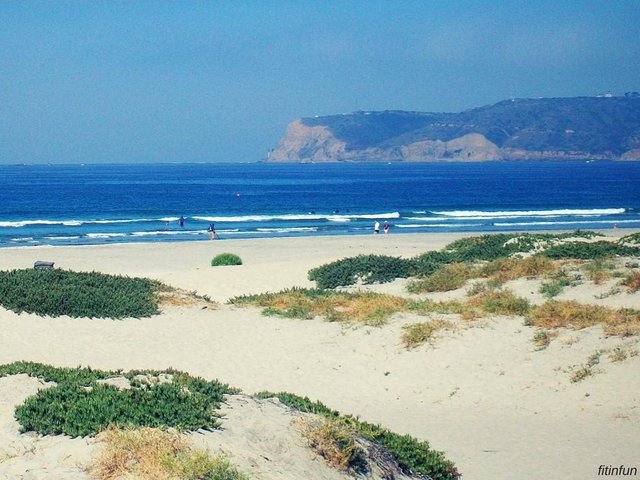 Coronado Sand Dune's Secret Message
My fat self would never consider to go into the dunes. They are higher and steeper than they look. So I only did this for the last couple years I lived there.
I got some tourists to take this photo when I was about 20 pounds away from my goal weight.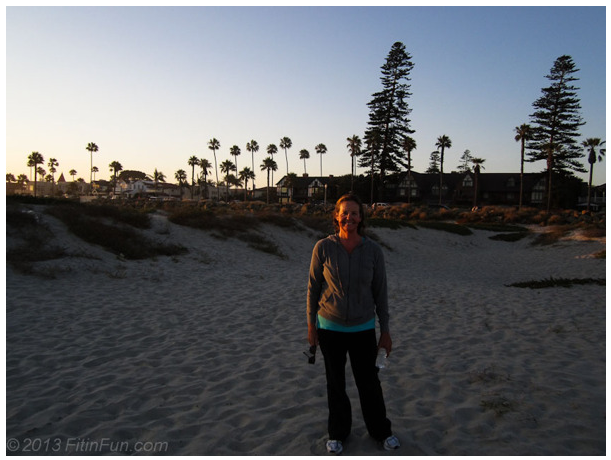 My great workouts helped me turn into this lady celebrating a year of fitness training on December 5, 2011. I was at my goal weight and swimming 3X a week like a champ. What better way to celebrate than in a hot tub with the beach behind.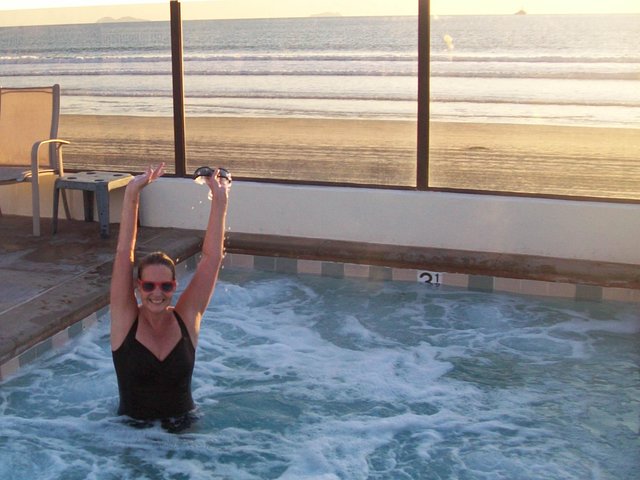 My post today is for the weekly Thursday Favorites Contest by @marblely for ccc. Tell us about your favorite beach, and you can enter too!
This is an Invitation to join #ccc for Guaranteed 👍 Daily Income 💵 and Payout 💸 for Newbies (2.0) 🐟 🐜 🐛 in #ccc 👣 and Follow 👣 the Honor Code 🏅 - the Creed (Conditions and Limits Inside)
AND
the latest update <<< please click to read.
Think you are too old, too sick or too far gone to ever lose weight?
You can do it, and I will be glad to help. Ask me and I will teach you what worked for me.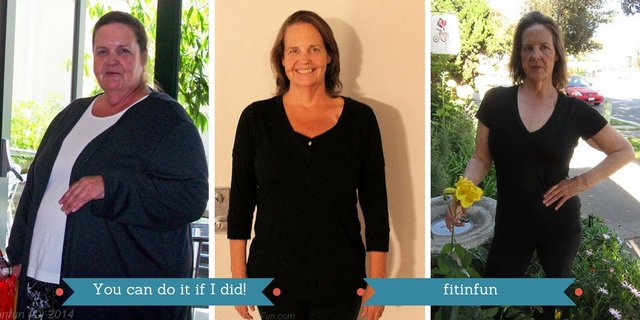 For those of you with care and concern about my current struggle to pay rent, please know I am still working it and an update post will be up soon. I am so grateful to you all for your incredible support.