Footsteps to the top of FA Cup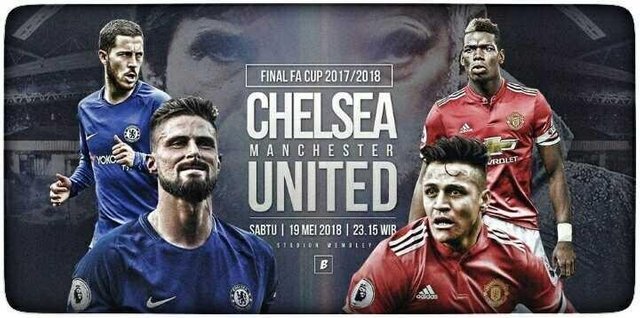 Manchester United will face Chelsea in the FA Cup final which will be held at Wembley Stadium on Saturday (19/05/2018) at 23:15 pm.
With the end of the English League, the FA Cup became the ultimate competition to be won by Manchester United and Chelsea.
Manchester United ending the season in second place Premier League standings, want this trophy to be their achievement this season.
Here's a trail of chelsea and manchester united to step into the final: