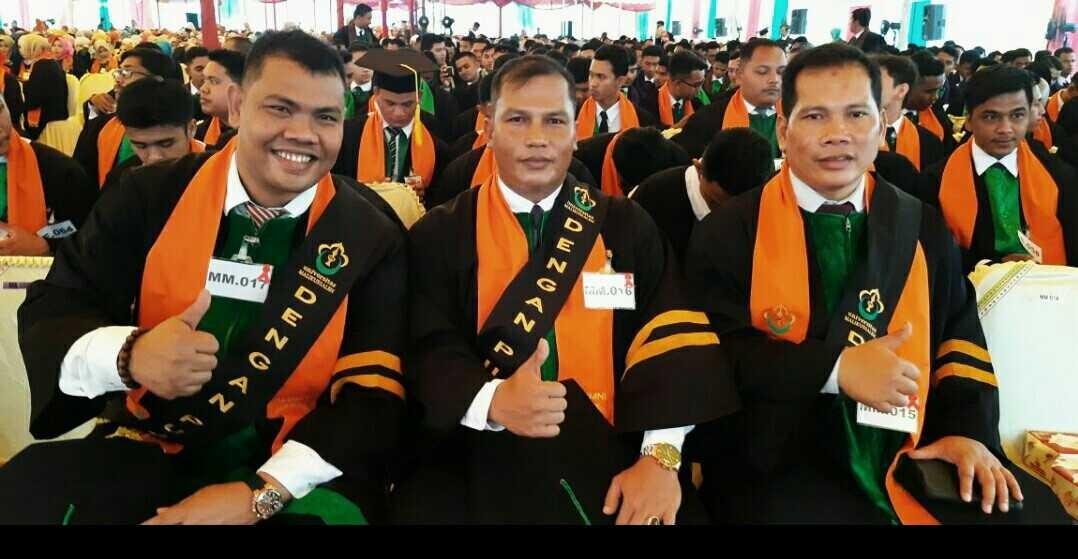 Lulus di perguruan tinggi merupakan prestasi besar yang tidak bisa dilupakan begitu saja. Menempuh pendidikan selama 5 tahun untuk jenjang sarjana dan 2 tahun untuk jenjang magister memang sesuatu yang tidak mudah dan membutuhkan perjuangan panjang sampai akhirnya bisa mendapatkan predikat sarjana maupun magister.
Berbicara tentang wisuda, biasanya yang tergambar dari para mahasiswa adalah sebuah moment bisa berkumpul bersama keluarga sambil berfoto dengan penuh kegembiraan karena pada hari itu merupakan catatan sejarah pribadi dan pembuktian diri terhadap kredibilitas dan kemampuan diri yang di dapatkan oleh seorang mahasiswa.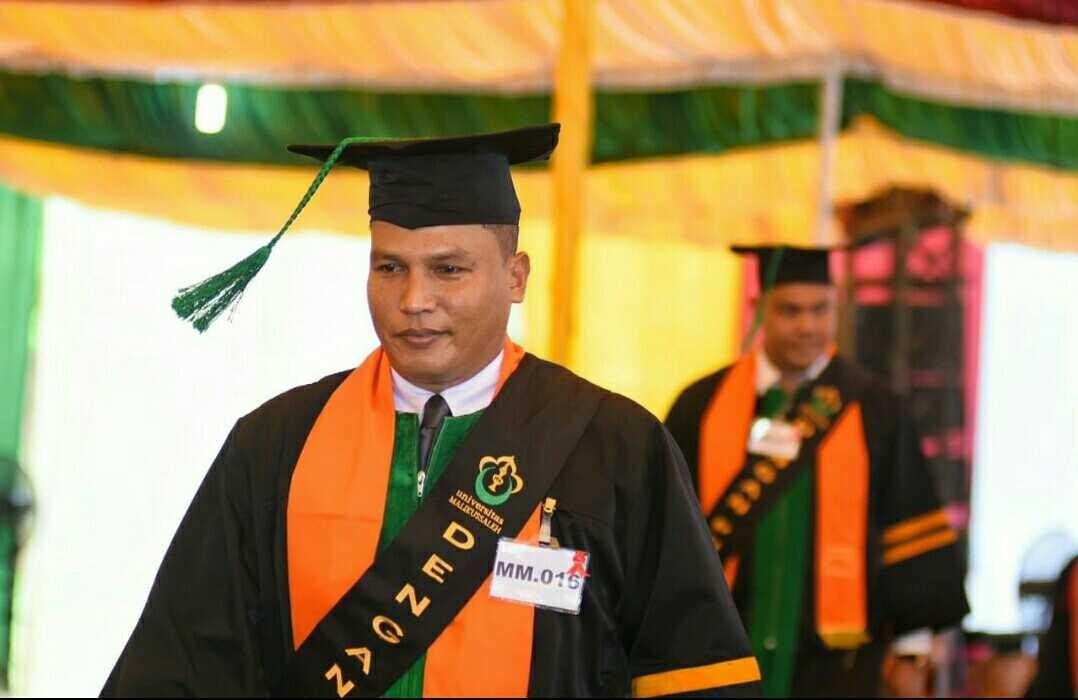 Kemarin tepatnya tanggal 7 September 2018, saya menghadiri wisuda teman satu leting dengan saya di kampus Universitas Malikussaleh program magister sains manajemen yang dilaksanakan di kampus utama Reuleut kabupaten Aceh Utara. Saya menyadari bahwa semangat tinggi mereka sehingga mendapatkan predikat cumlaude membuat saya termotivasi untuk terus berjuang menyelesaikan penelitian yang masih terkendala untuk saat ini. Begitu banyak motivasi yang teman-teman berikan saat berkumpul dan makan bersama setelah acara seremonial wisuda kemarin dilakukan sehingga menambah semangat saya untuk terus belajar dan memperbaiki setiap kesalahan untuk bisa menyelesaikan studi ini.
Selamat dan sukses untuk teman-teman, semoga menjadi kebanggaan bagi keluarga, mampu menjadi inspirasi untuk semua orang dan teruslah berkreasi demi kemajuan tanah air tercinta Indonesia.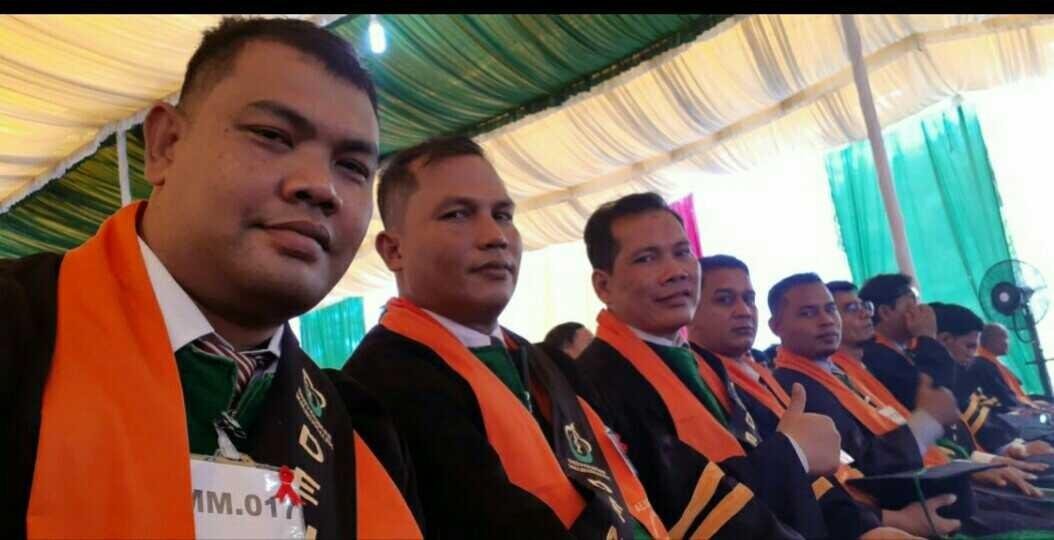 English
Graduating in college is a great achievement that cannot be forgotten. Studying for 5 years for undergraduate and 2 years for masters is something that is not easy and requires a long struggle until finally you can get the title of bachelor and master.
Speaking of graduation, usually what is seen from college students is a moment to be with family while taking pictures with extraordinary excitement because on that day is a personal history note and self-evidence of the credibility and ability of a college student.
Yesterday, precisely on September 7, 2018, I attended the graduation of my friend at the Malikussaleh University campus on a master's program in management science held at the main campus of Reuleut, North Aceh district. I realized that the high enthusiasm of those who gave them cumlaude titles motivated me to continue to struggle to finish research that was still constrained at this time. There were so many motivations that friends gave when gathering and eating together after yesterday's graduation ceremony was held so as to increase my enthusiasm to continue learning and correct any mistakes to complete this study.
Congratulations and success for friends, hopefully it will be a pride for the family, able to be an inspiration for everyone and continue to be creative for the progress of Indonesia's beloved homeland.
Best Regard @faisaltaib