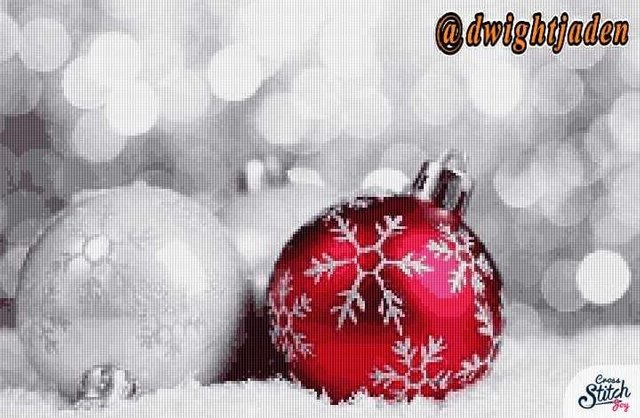 My finish digital cross stitch of "Red and White Christmas Baubles Ball".
My reference.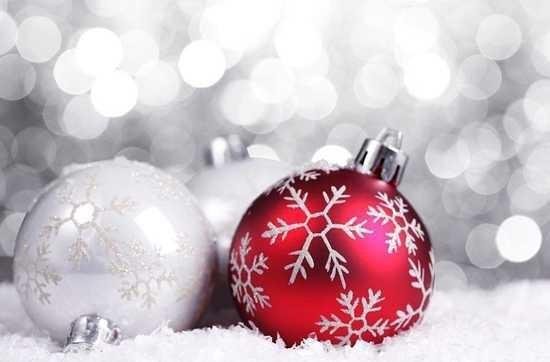 Image source
Hello everyone!
A wonderful day to all of you my eSteemians and ulogger friends. It's Christmas Month, so i decided to share grateful vibes by doing a digital cross stitch related to this coming Christmas Holiday. I'm pretty sure that all of you house holds have already decorated your house (inside and outside) with a lots of beautiful Christmas decor like Christmas tree, Christmas lights, garland, Santa Claus and every reindeer images...that is so cool! What i've just made is a Christmas decor of "Baubles and Balls in Red and White" and exclusively dedicated to all of you. I hope you like it. Thanks!
Did you know? Christmas ornaments, baubles or "christmas bulbs" are decorations (usually made of glass, metal, wood, or ceramics) that are used to festoon a Christmas tree. Ornaments take many different forms, from a simple round ball to highly artistic designs. Ornaments are almost always reused year after year rather than purchased annually, and family collections often contain a combination of commercially produced ornaments and decorations created by family members. Such collections are often passed on and augmented from generation to generation. Source
My work process in collage and i also added some screenshots about the actual work.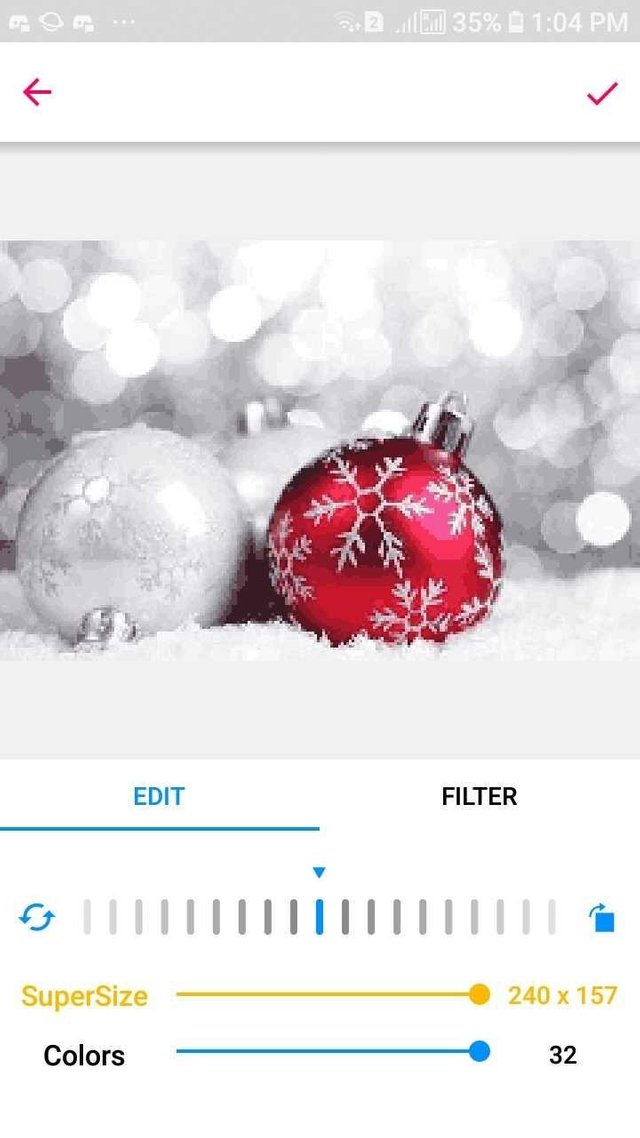 First, i downloaded the image i have chosen as my photo model, then import it into the cross stitch app, i pick the highest level of pattern size which is the 'supersize', this will make your image more realistic but it will takes time to finish it.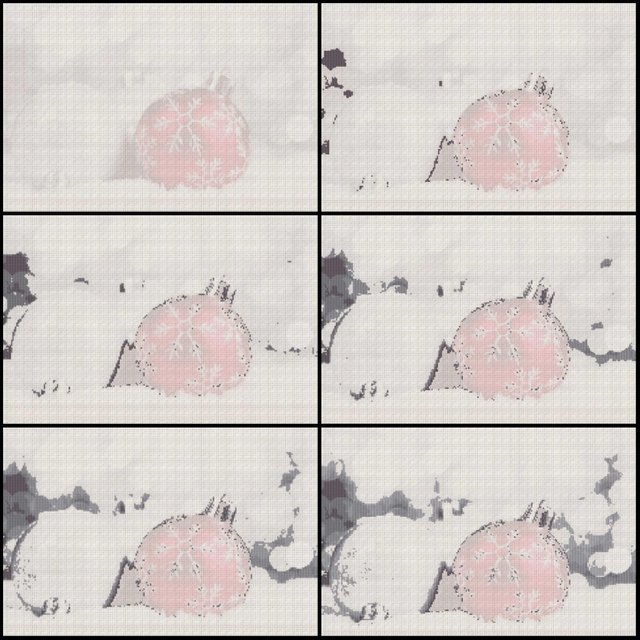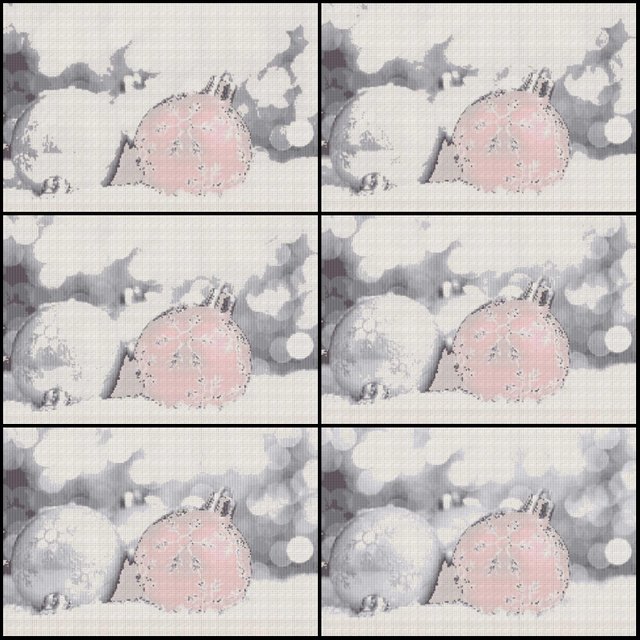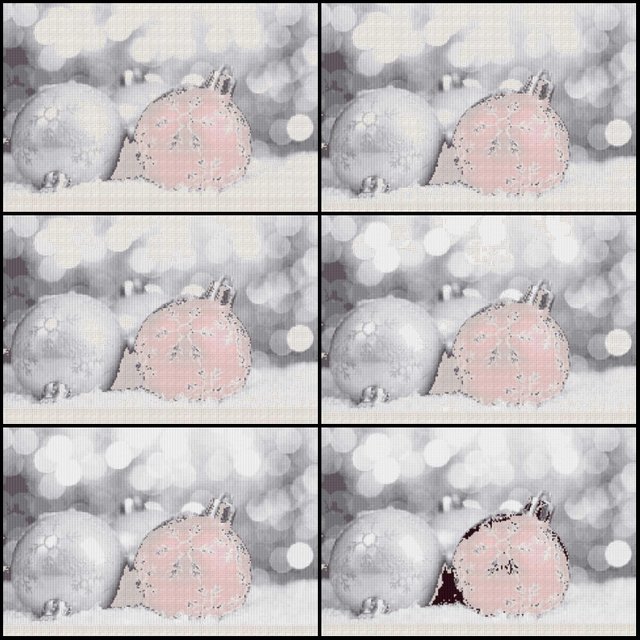 Down below are screenshots of my actual work on applying white thread colour with a symbol letter "I", when choosing a palette to work on it is automatically shades with a gray colour, that is for easy locate or see it among the other letter symbols. Second screenshots is where you'll see that i already stitched all the letter "I" symbols.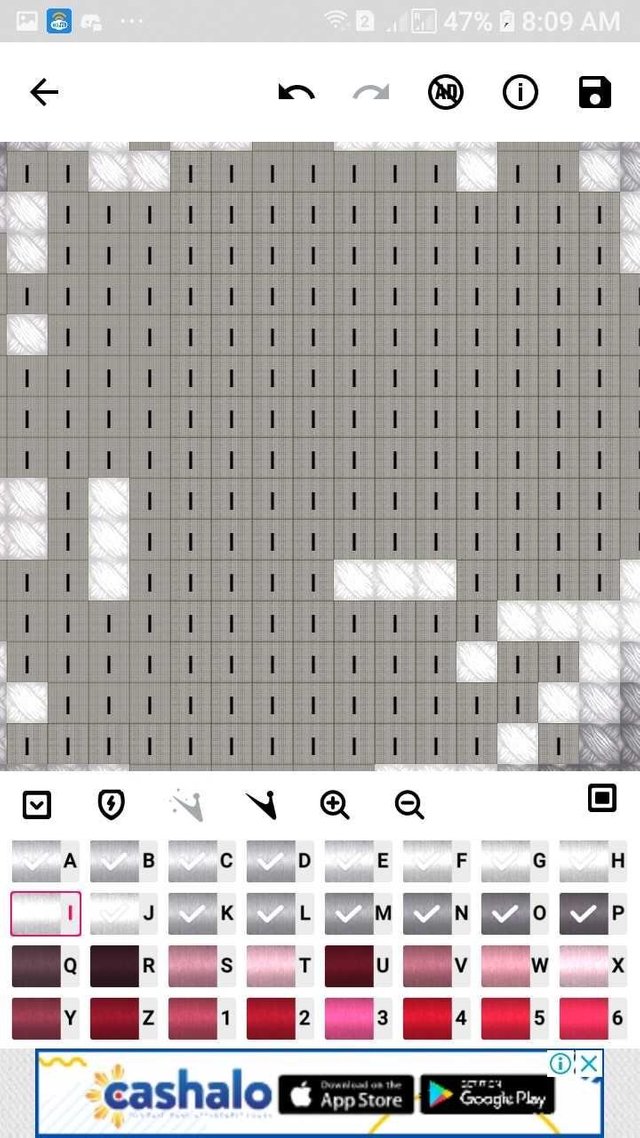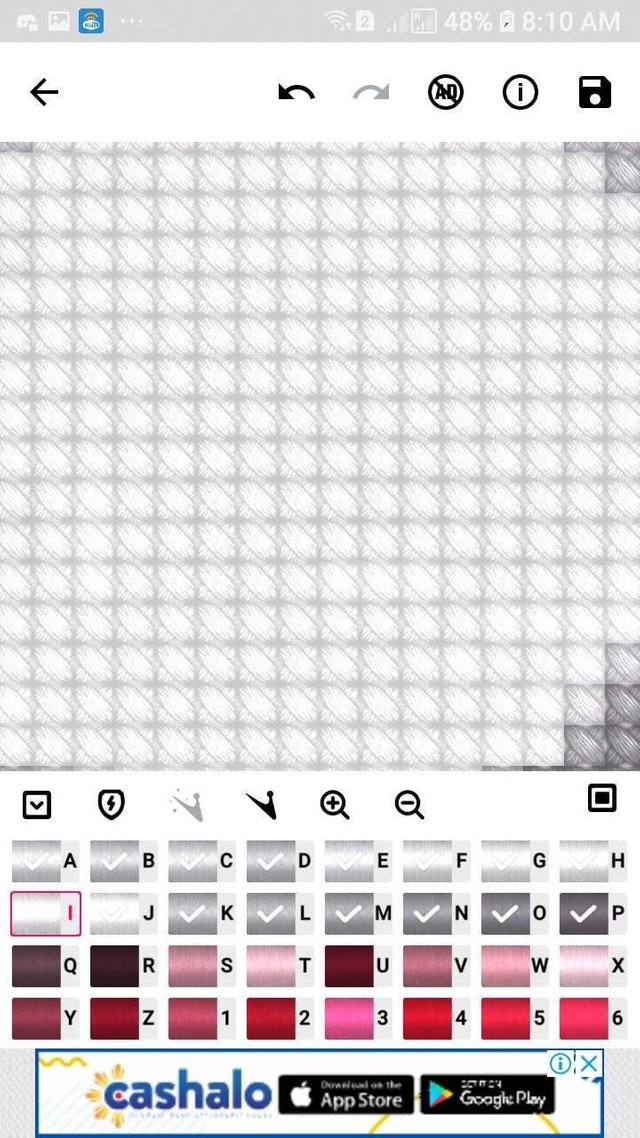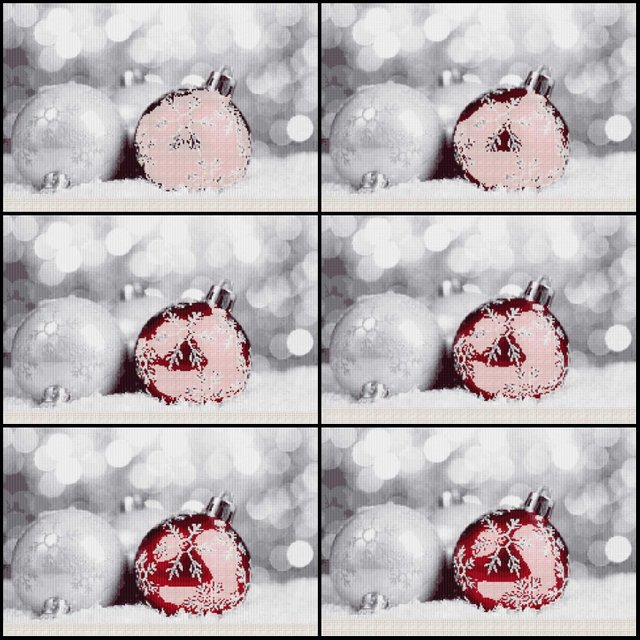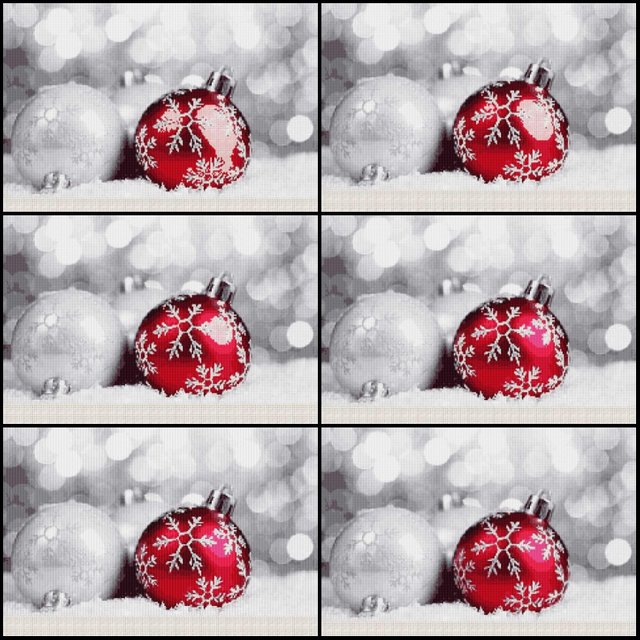 Now i'm down to the last three colour palettes, worked time is 3:50 with 98% stitched.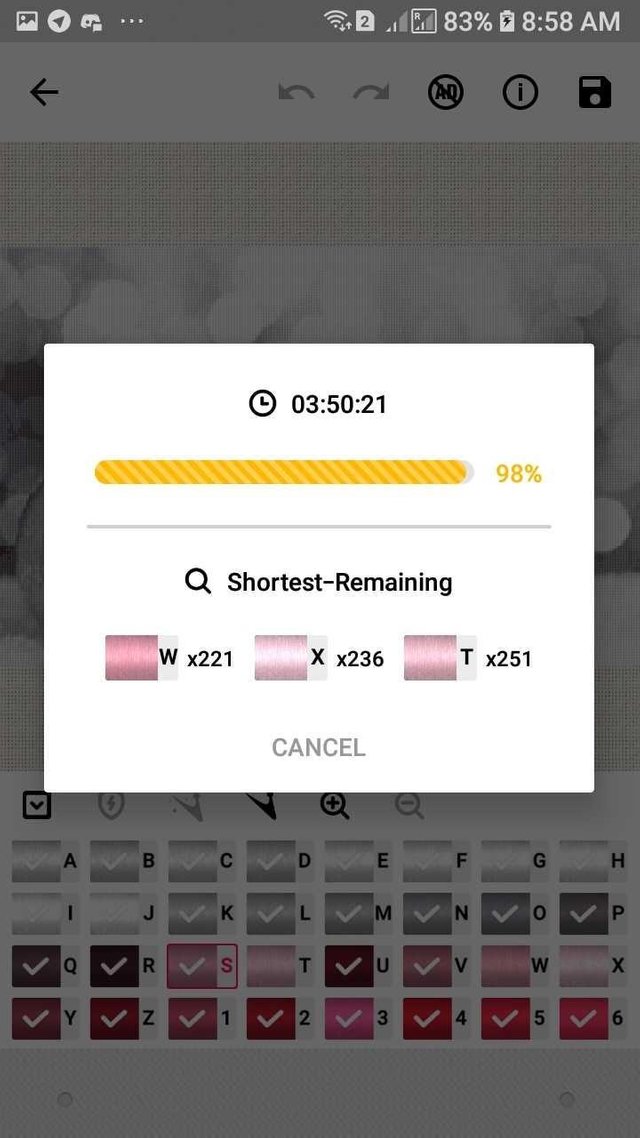 Now down to two colours.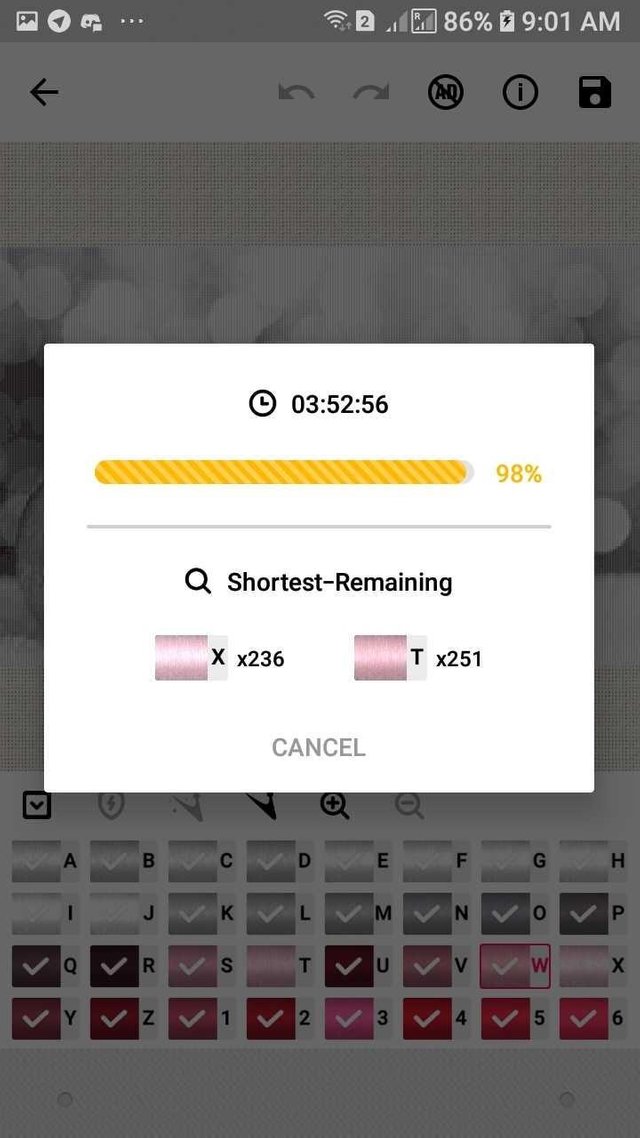 And to the last colour.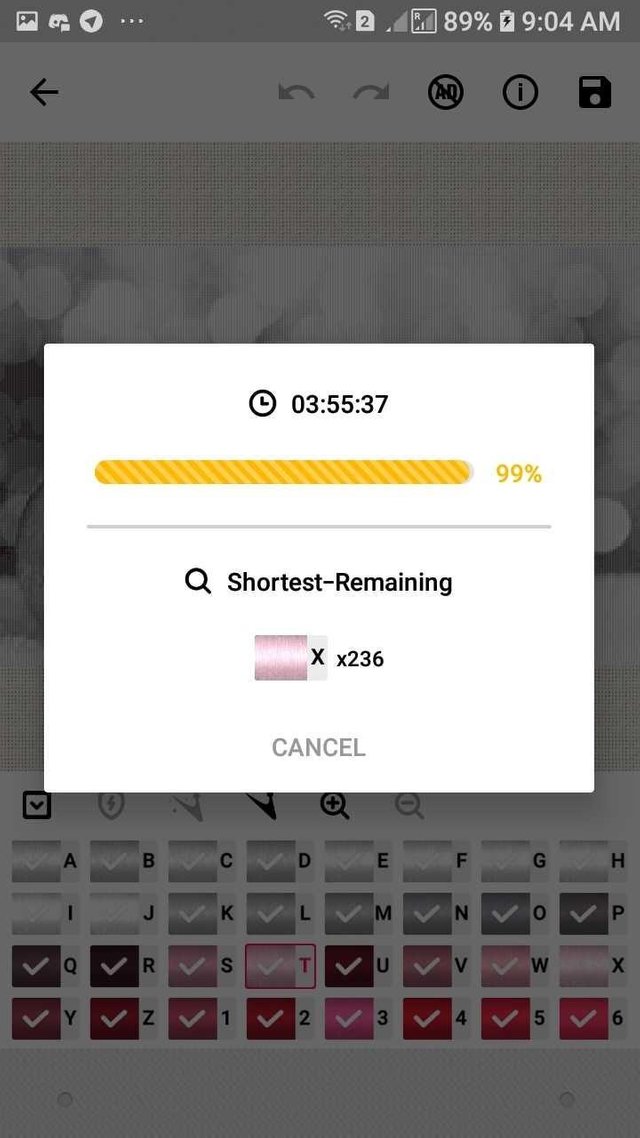 When colour palettes reach down to 100, it will shown on the upper left corner like on the screenshot below.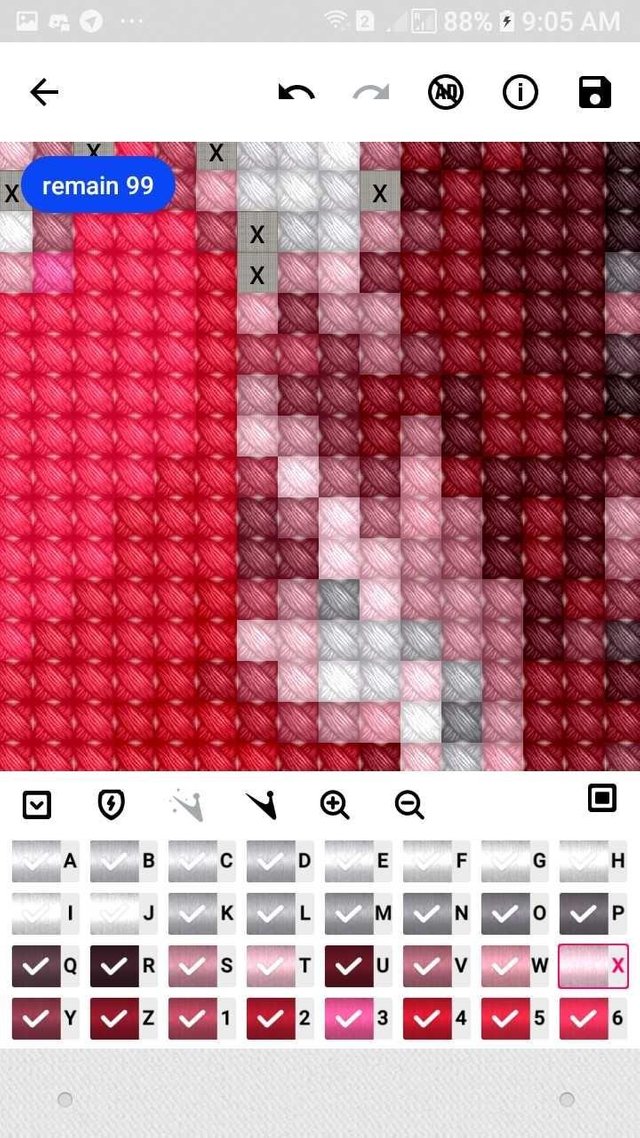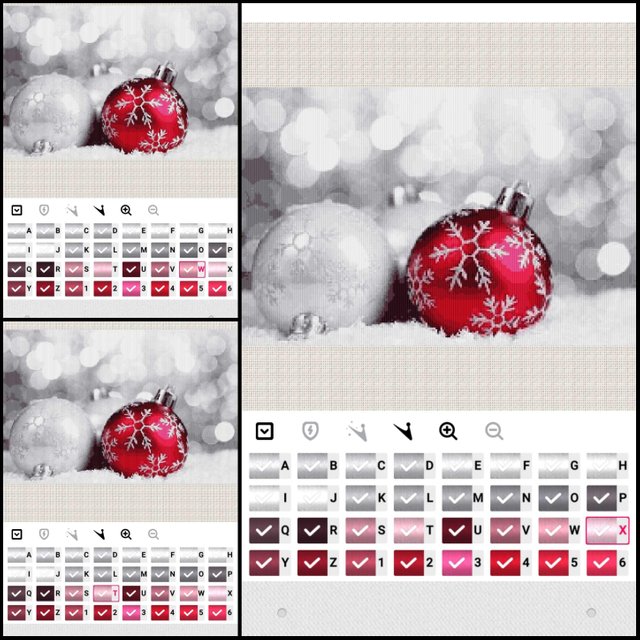 And it is perfectly done! Screenshot below shows the worked time of 3:59 with 99% stitched (can't make screenshot if i hit the last one hehe).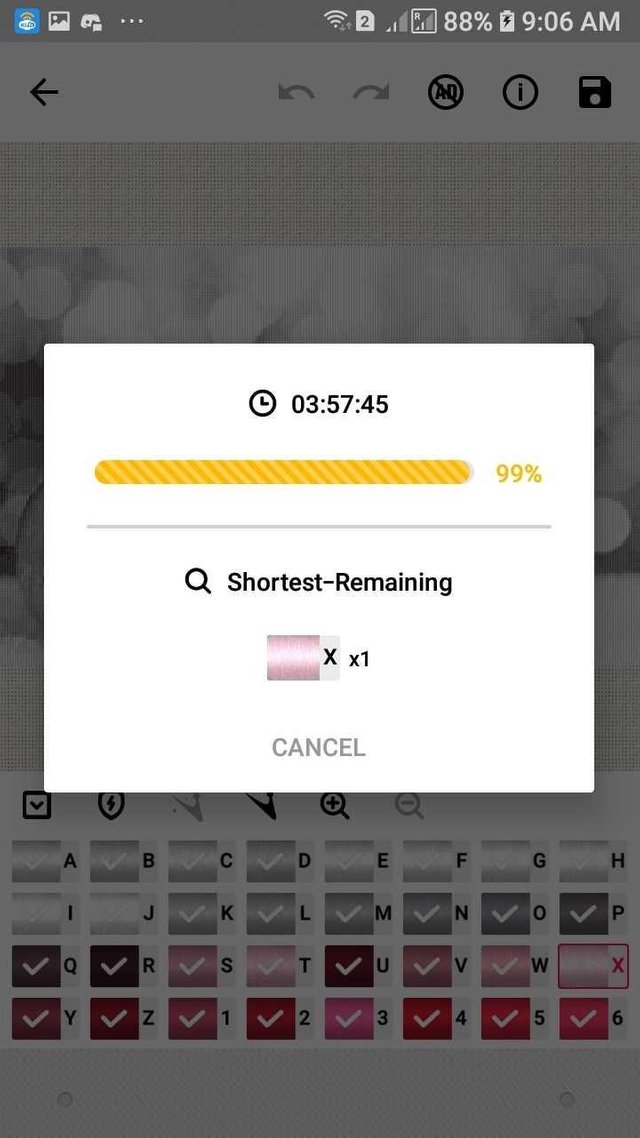 My work process gif.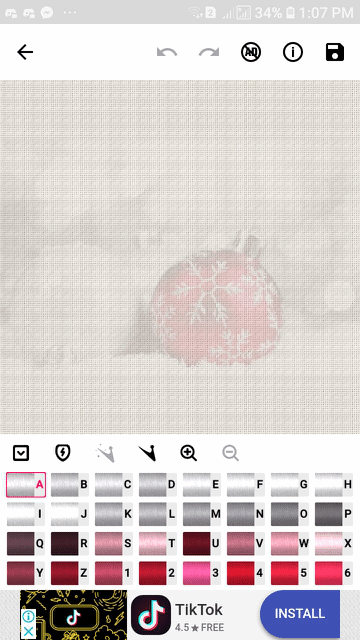 My youtube link , uploaded my step by step video work process. If you have extra time just click it to see it on speed mode. Thanks!
And there you have it! My sharing of Christmas Grateful Vibes Spirit to all of you. Cheers!

Do you use *eSteem?
eSteem is a Mobile📱& PC💻 app. for Steem with great features. Also, you get Incentives posting through eSteem apps.
eSteem Spotlight; eSteem provides rewards for it top users in Leader Board with most Posts, Comments and Highest Earners.
---

To vote witness, simply visit https://steemit.com/~witnesses and type in "steemgigs" into the first search box for witnesses or simply click Here to do it on one click!
If you want @surpassinggoogle to make witness voting decisions on your behalf, simply visit https://steemit.com/~witnessesand type in "surpassinggoogle" in the second box for proxy.