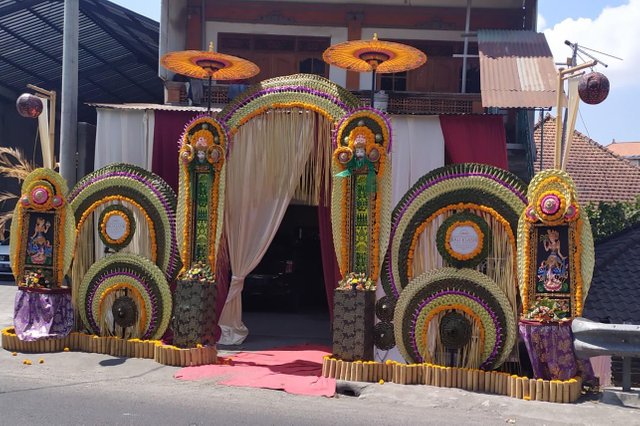 As we known in Japan there is the art of folding paper called "Origami". In Bali there is also the art of folding palm leaves called "Ngulat Klangsah". This is one form of art in Bali. I do not know what word it comes from, which is clearly familiar to the Balinese people, who often use klangsah as part of religious ceremonies.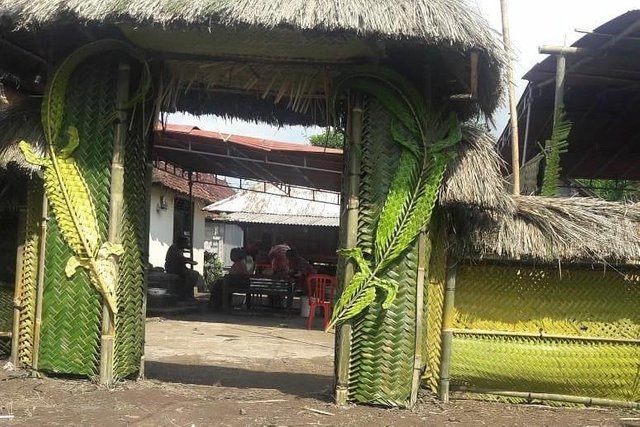 It is only a woven palm leaf that is only cross-woven. Very simple. A set of words 'ngulat' Indonesian language is weaving.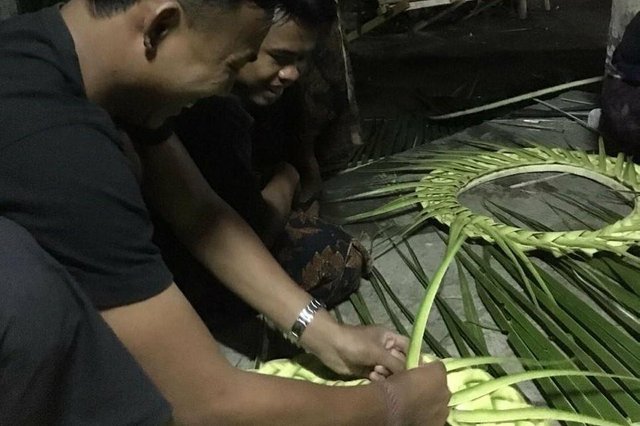 Palm leaves folded one by one to form like a circle to decorate the entrance or gate of a house.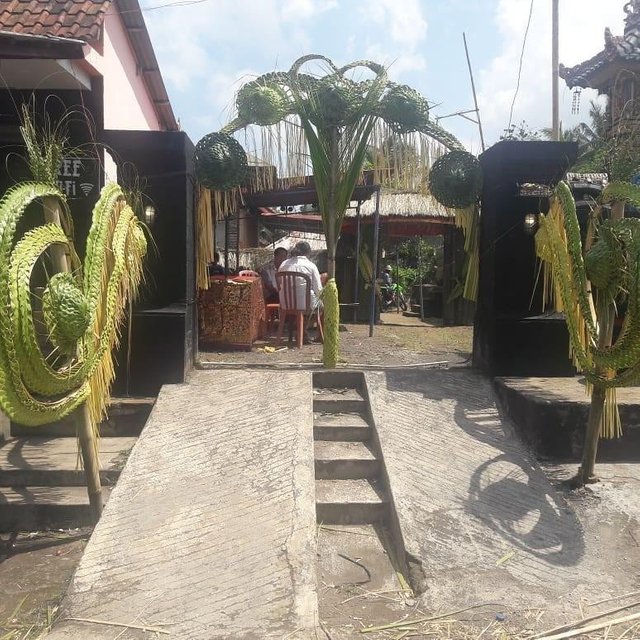 This decoration is usually used if there are traditional ceremonies such as weddings. To add beautiful decoration added marigold flowers, cloth, masks and paintings.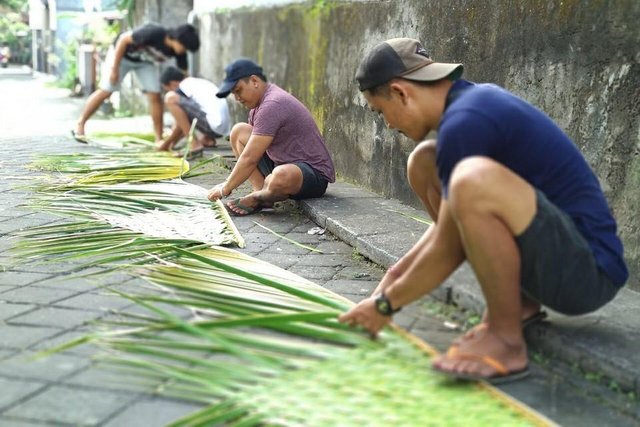 Usually to fold the leaves of a coconut tree is done by several people so that it is quickly finished. And the people invited to do are usually close relatives. This is also one of the customs in Bali.