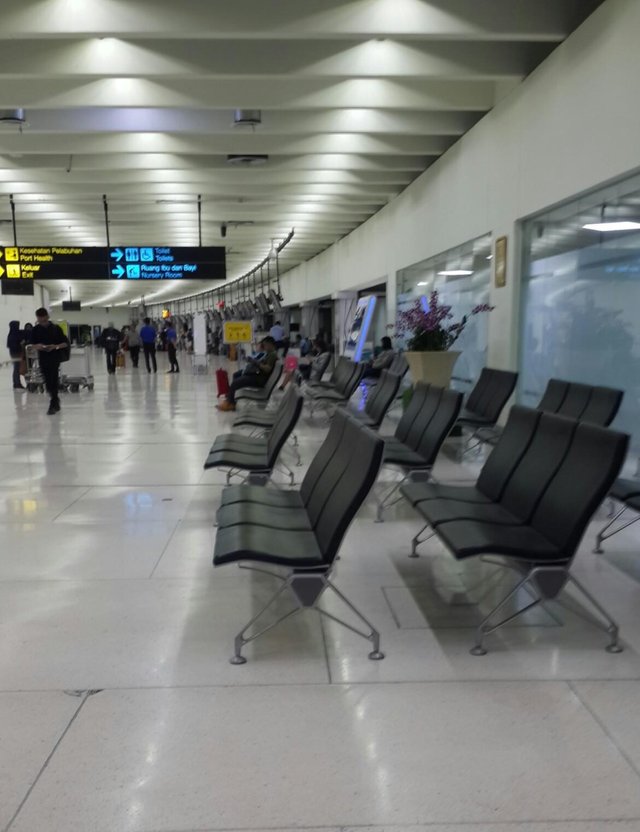 Terminal 1B Check in hall
Hubby wokes me up at 2.am, an hour earlier because I told him that we need to be at the airport 2 hours before boarding. I've done packaging our belongings before I slept.
While I took my shower, he's preparing coffee and hot choco for us and he cleaned up the dishes too😊 So it saved me time to check on discord😂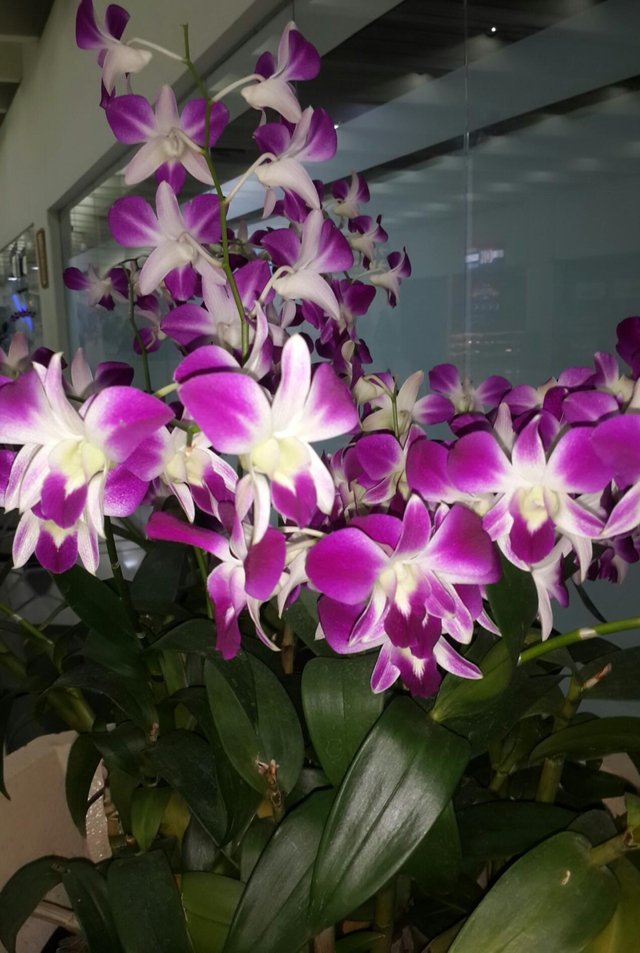 orchid, near to the stairs to boarding gate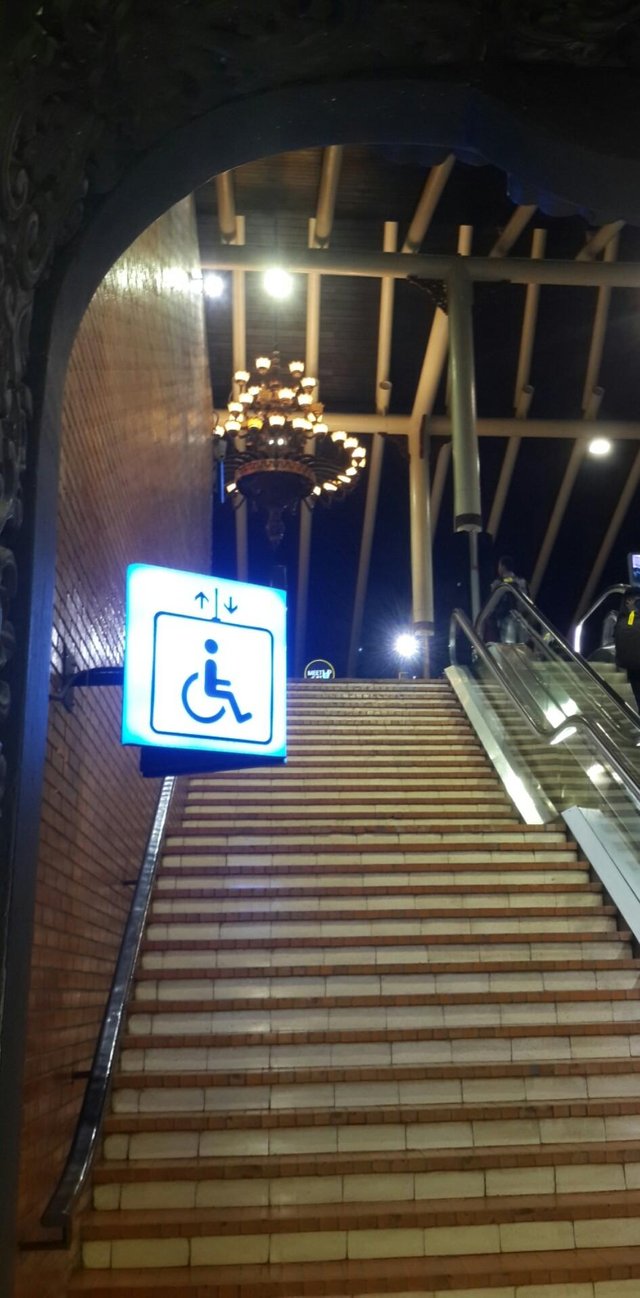 the stairs, I like that hanging lamp, hubby was at the toilet😊
It's so quiet at this time😅 only few shops open, no coffee shop though. We just walk straight to the waiting room, but must pass another security check. No baggage made it easier😊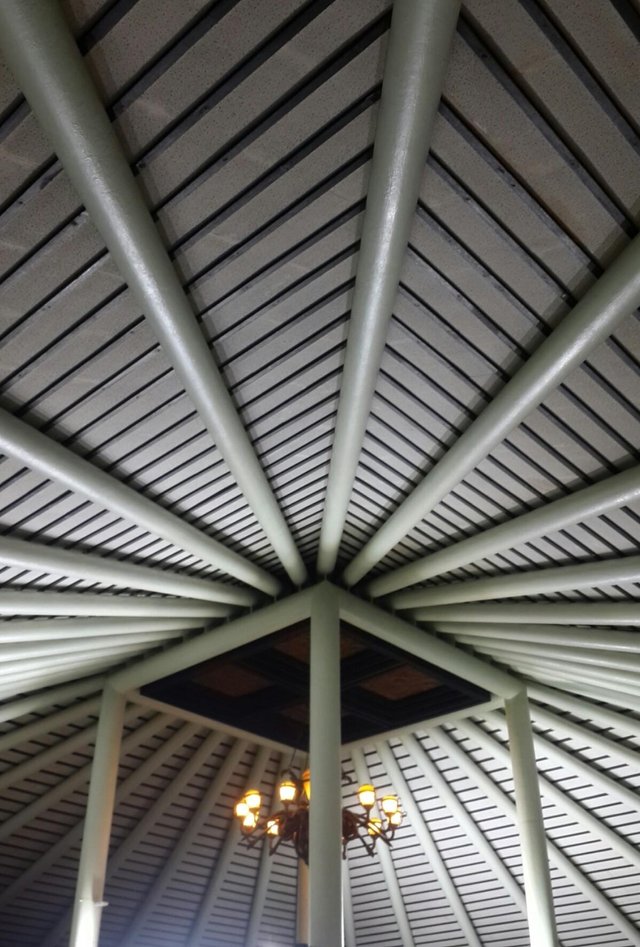 B6 and B7 gate, waiting room..ooppss this is the ceiling😆 better not taking sleepy passengers, right?
Our flight will be departure on 6.10 am, we have 100 minutes before boarding time. Smoking room is the best place to hang out😂😂😂. I seldom take this airline company😊 my favourite is the national one which has amazing Terminal and good services😆 but, when it's a free ticket.. why bother choosing the best one? We just need to be in Batam, not having a tour in airport😂😂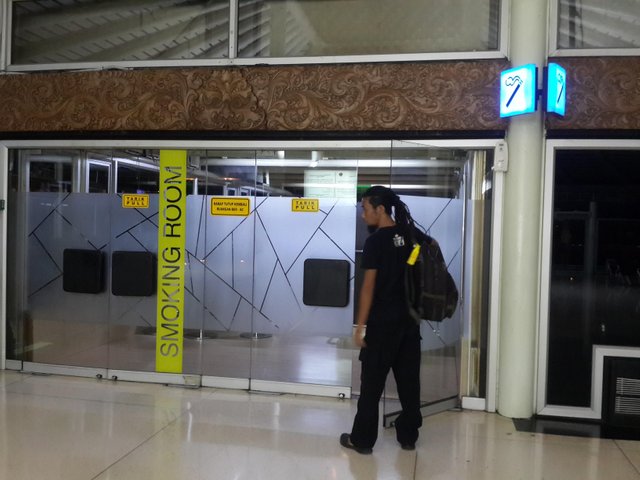 big smoking room we have here😂
4.27 am, an hour before boarding and my phone already screaming, need to recharge😂 but the only source already used by our travel mate who is sleeping fastly. He said he was attending a court which started 10 am and closed on 1.am. so he just head on straight to the airport from the court.
need to switch off my phone now and start to play steemmonsters with other one😂 see you