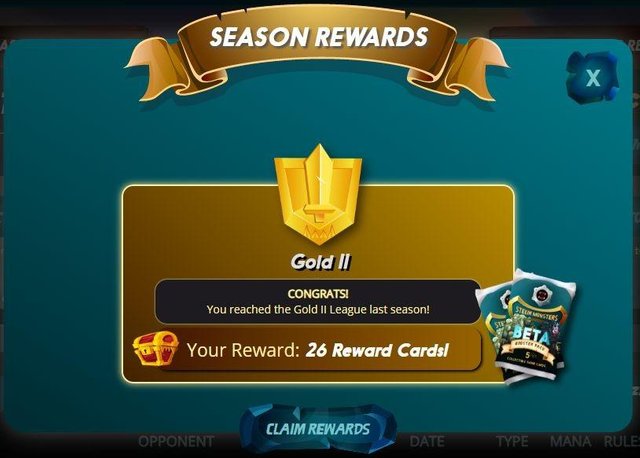 I forgot to take a picture of the splash screen saying I had won 40 cards for making it to the Diamond III tier.
@mrsbozz made it to the Gold II tier though which I think is her highest season finish to date. I think a lot of that can be attributed to some of the new reward cards that we have been getting during the seasons.
With the price of Steem rising a little a week or so ago we also started getting rewards in SBD again. That allowed me to pick up some cards I had been needing to level some of hers. I am pretty happy with where we both finished this past season. Of course I would like to get more cards because that gives us a better chance of getting something of value. Both of our accounts are just casual though, we don't grind for rank or participate in tournaments, so I don't really feel I can complain!
Over the last week approaching the end of the season, I was able to pull some pretty reasonable cards for completing the daily quest.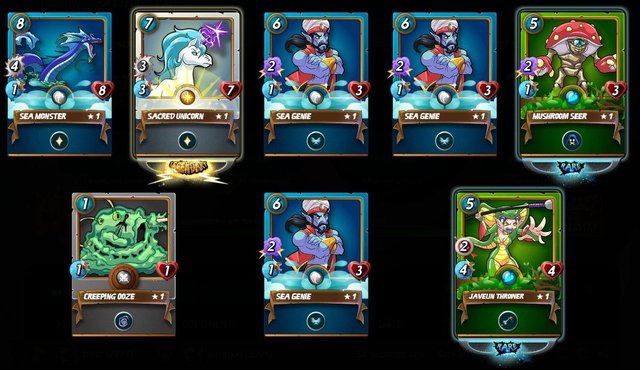 This was my haul on the 29th and that Sacred Unicorn allowed me to level up the one in my deck to a level 2.
Like @slobberchops I have also been very impressed with the Sea Monster though the 8 manna cost is rather expensive for lower manna cap fights. I can't wait to see what kind of stats this card has at higher levels.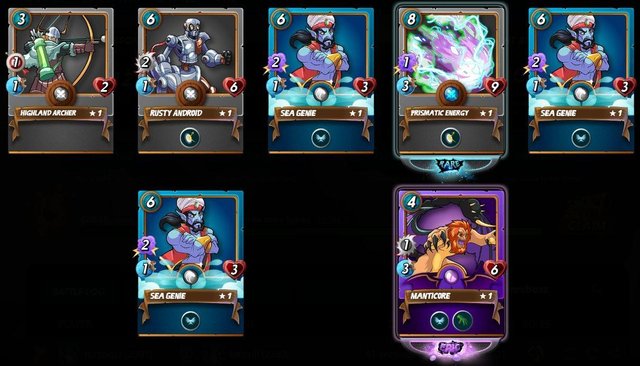 @mrsbozz had some luck too on the 31st when she pulled the epic Manitcore. To be honest, I don't play the dragon splinter that much on either of our two accounts. In fact I think I sold the only Seleina Sky I had gotten the other day on the marketplace.
Only selling for just over 1 STEEM right now though, we will probably hold on to the manticore in case we are ever lucky enough to pull another one. The rare Prisimatic Energy is also a nice card that shouldn't be overlooked. The magic reflect and high health could make for a really nice tank at higher levels and high manna cap games.
I was pretty excited to check out our season rewards when I turned on my desktop this morning. Needless to say it was a bit disappointing for both of us.
Here was my haul: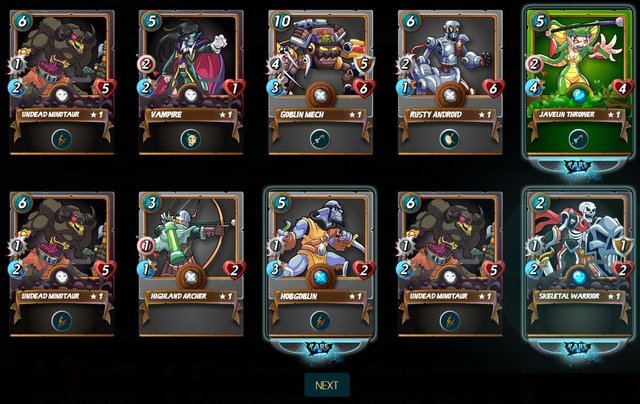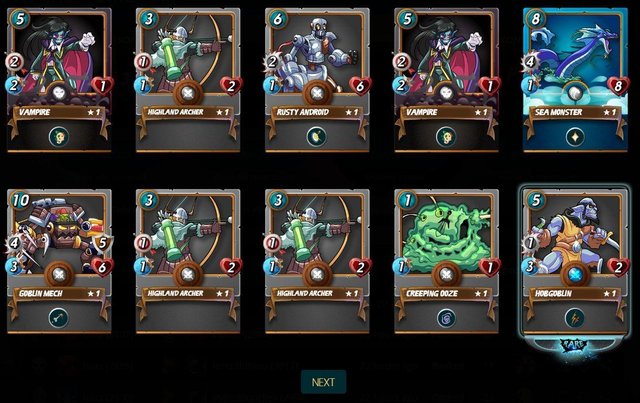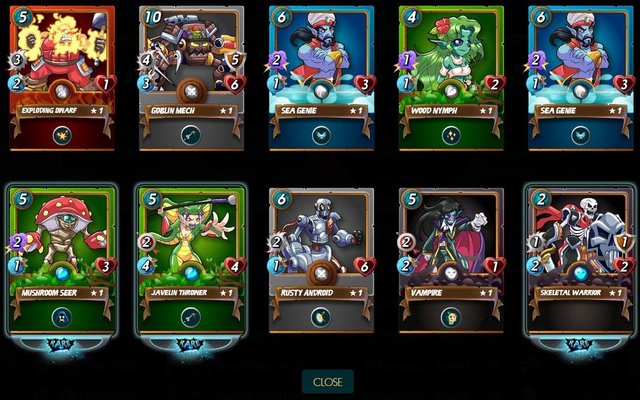 I was able to level up a couple of my cards, but nothing spectacular. I am looking forward to trying out that Exploding Dwarf a little more in my fire deck though.
@mrsbozz didn't fare much better: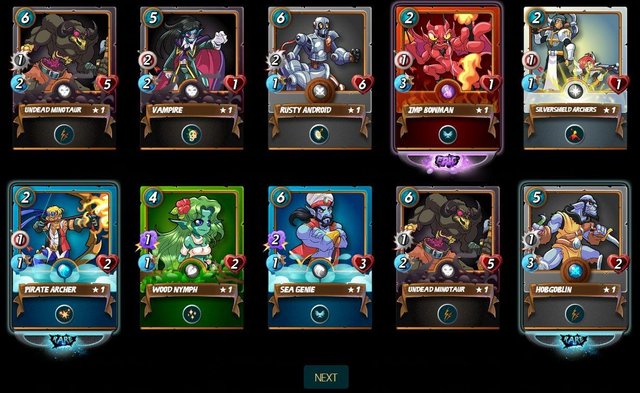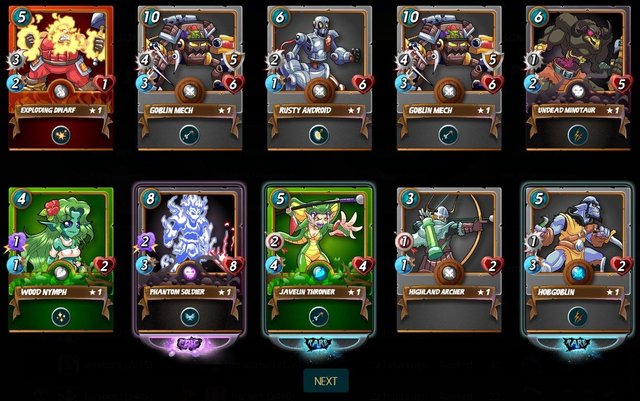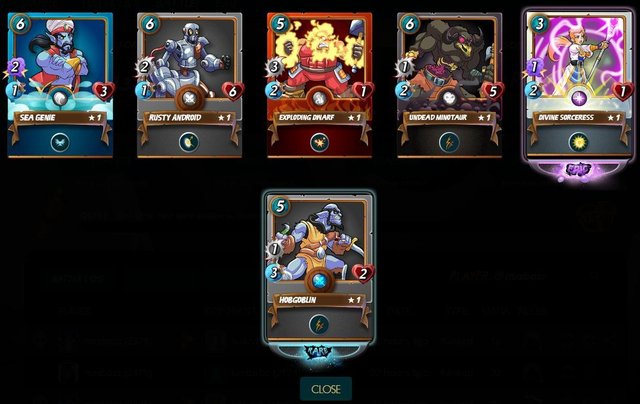 She did pull three epics which is kind of impressive for only getting 26 reward cards, but none of them were enough to level up any of our existing cards to the next level. Hopefully the daily quest rewards are kinder to me over the next two weeks than the season rewards were.
I am also looking forward to seeing if I am going to get one of the new summoners since I was part of the kickstarter campaign and I have purchased a handful of Beta packs over the last couple of months.
Only time will tell...