Contest #vehiclephotography in @photocontests by @juliank
This vehicle is generally used in tourist resorts... in the mountains and the sea.
In this case, in the mountains ... Sinaia!
It is the most famous mountain resort in Romania ... preferred in the past by the Royal House. King Carol built here,in a beautiful meadow, a castle where he would retire when he needed peace.
Now the castle is a museum and can be visited by everyone.
Returning to the vehicle, this small train that walks tourists through the city. Kids are the most happy!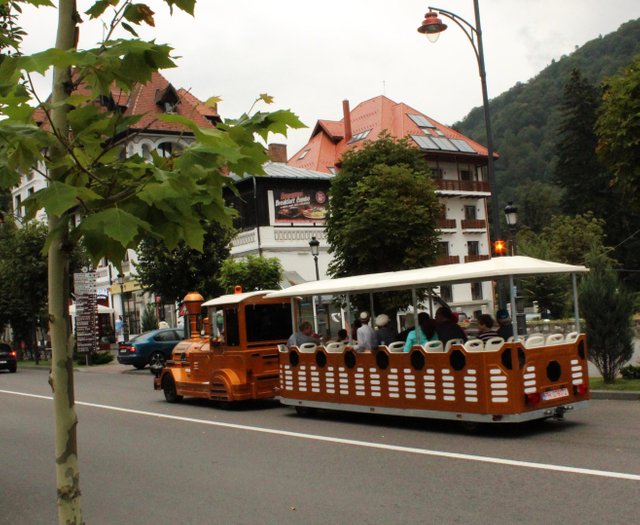 I invite you to try @juliank contests!
Read more about this contest here:
Themes:
Monday: foodphotography and animalphotography
Tuesday: landscapephotography and cityscapephotography
Wednesday: architecturalphotography and vehiclephotography
Thursday: macrophotography and colourfulphotography
Friday: streetphotography and portraitphotography
Saturday: sportsphotography and smartphonephotography
Sunday: goldenhourphotography and longexposurephotography