So, its been a year for me being in Steemit. Honestly to say, the journey has been fantastic so far, and there are no regrets whatsoever. Steemit gave me the opportunity to do things that I have never done before (such as blogging), joining functions, meetups and gatherings, and meeting strangers that now I called friends.
---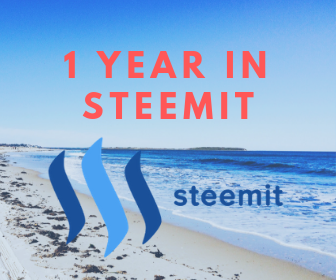 ---
This is how my journey went for the past twelve months.
December 2017
I joined Steemit after being recommended by my sister in law
@melindajamulis
. I got interested with what she told me about Steemit potentials and what it can offer in terms of self sustainability. I was so excited that I registered to Steemit on the same day, and received my password a week later.
January 2018
I became actively involved doing blogs in Steemit, and even joined our Teammalaysia Sabah Whatsapp Group to learn and to get to know the people in the community. That is when I was informed about the 1st Steemit KK Masterclass which was held in February 2018.
February 2018
I joined the 1st Steemit Masterclass which was conducted by
@maverickfoo
,
@deborism
and
@bitrocker2020
. There I met for the first time
@danieldoughty
,
@viverridae
,
@veenang
,
@gelfire
,
@bboyady
,
@chanelcalestus
,
@wilsonkoh
and
@papanog
, to name a few.
---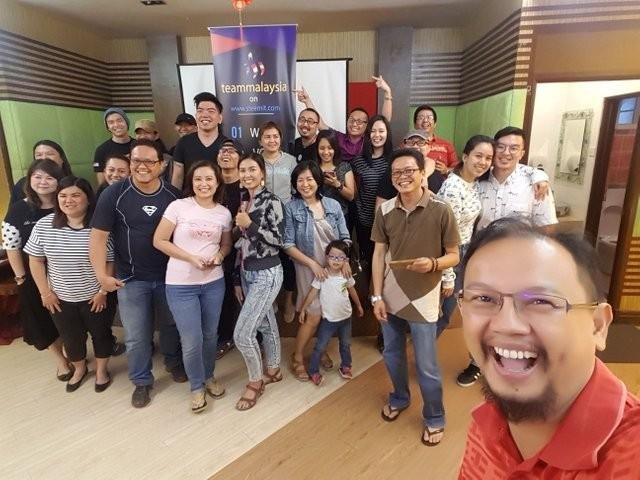 Picture Courtesy Of Papanog
---
March 2018
Me and my wife
@verasj
joined our first casual meetup at City Mall. The meetup was arranged by
@melindajamulis
and
@chanelcalestus
, and those who turned up were
@danieldoughty
,
@viverridae
,
@arwine
,
@veenang
,
@haroldmark86
,
@syelin
,
@zamifara
,
@zayyadmikael
,
@kennethtks
,
@gelfire
,
@audreyclaire
, and
@nytrie
. During the meetup we made plans for a charity event and for the up-coming Kaamatan / Harvest Festival in May.
April 2018
I and
@chanelcalestus
was include in the committee led by
@veenang
to organize our first charity event. We had a few meetups during the month, to fine tune our plans and at last we chose San Damiano's All Boys Hostel as the first location for us to conduct our charity event.
May 2018
The Charity Event was quite huge and the three of us had a bit of a challenge in handling it, especially in terms of innovative ideas for the event, and transportation to deliver the goods. So we asked for helping hands from
@danieldoughty
,
@viverridae
,
@bboyady
and
@lizachong
.
---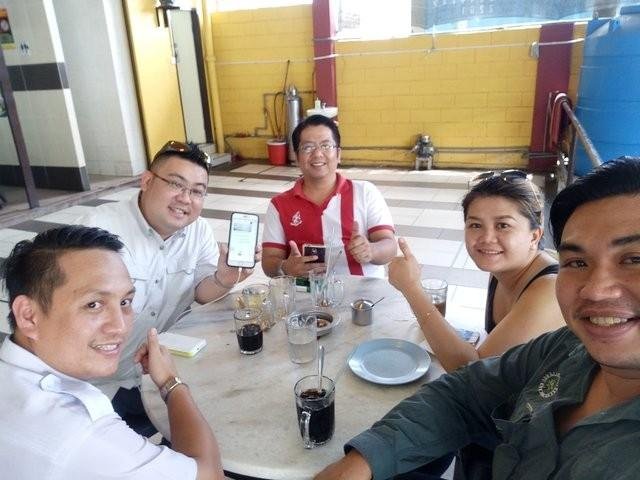 Picture Courtesy Of @danieldoughty
---
The charity event was a success, and during our trip to San Damiano's Boys Hostel, our convoi was also joined by @gelfire, @lauratommy, @diddy89, @angeljames, @daryljonesjr, @borneoairbrush, @melindajamulis, @arwine, @verasj & @celo769. This is the first Charity Event that I ever helped to organize and participated. Hopefully there will be more such events to be held next year.
---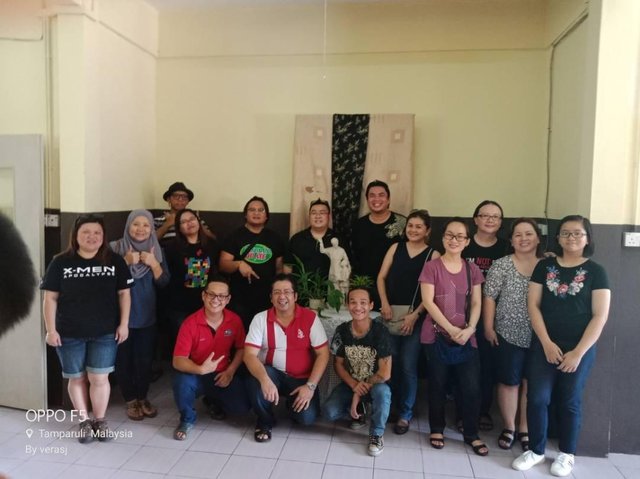 Picture Courtesy Of @danieldoughty
---
June 2018
@melindajamulis
and
@arwine
requested me and
@verasj
help to organize the Teammalaysia Sabah Harvest Festival Event. The event was first planned to be held at
@melindajamulis
house, but then JL Cafe was chosen after a brief discussions due to its location and easy access.
---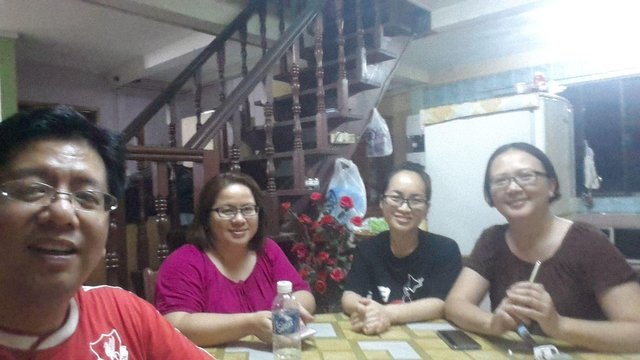 Here we are having our brainstorming session for the Harvest Festival
---
What a night it was, as we barbecued, eat, drink, singing and even played gimrami till the wee hours.
---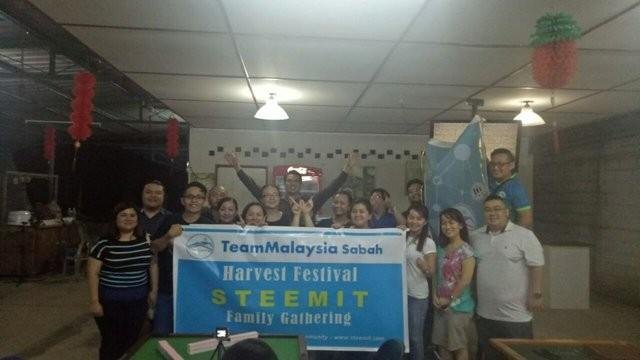 Picture Courtesy Of @danieldoughty
---
July 2018
After the hectic months of events, we decided to chill out and had a casual meetup at Salim Restaurant. It was great to meet them again and relax for a while, and exchange current infos about Steemit.
---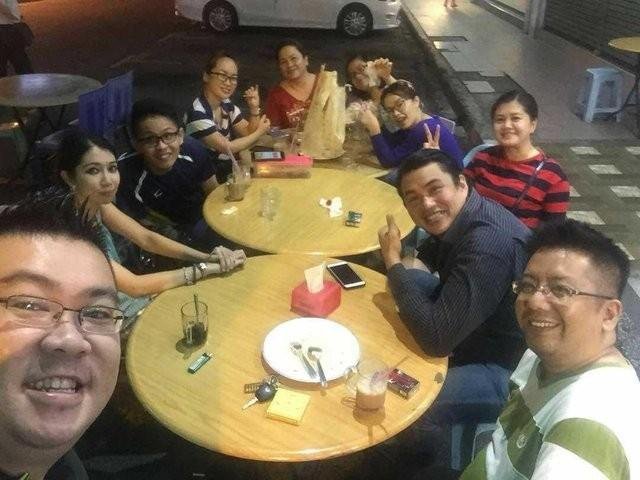 Picture Courtesy Of @veenang
---
August 2018
As
@bitrocker2020
was in town, we decided to held a meetup at JL Cafe. Most of the Steemians has never met him in person before, so this is the chance for them to do so and ask him questions that they have kept to their selves all the while, about Steemit of course. I met
@davidngtv
for the first time during this meetup.
---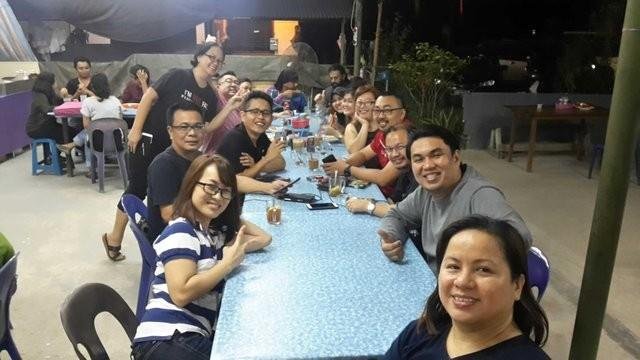 ---
September 2018
Then came the biggest event of the year which came to the surprise of most of us Steemians in Kota Kinabalu, Sabah. This is the same month where SteemXP was first established and given the honour to organize the 1st Borneo Blockchain Summit.
@bitrocker2020
,
@danieldoughty
,
@veenang
and
@bboyady
was the people who made the event possible with their relentless efforts, and not forgetting the SteemXP volunteers who worked tirelessly before, during and after the event. We were so proud of ourselves for being involved in an event of such magnitude. A special mention to
@nickychu
who came all the way from Labuan to lend his expertise and equipments for the audio system, not forgetting our dependable
@joannewong
,
@aaronleang
,
@alvinauh
and
@awesomianist
. WE ARE AN AWESOME BUNCH!
---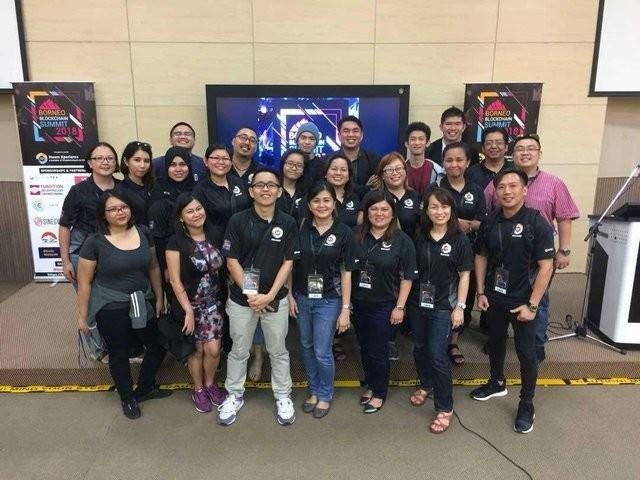 ---
October 2018
The month of October is filled with meetups and Steemit Introductions activities. The first is our visit to YB Jennifer Lasimbang residence to introduce the Steem Blockchain and the Steemit Platform to the newbies. It's the first time that I was finally able to meet
@amanda8250
and
@danemade
.
---
---
Next, we had a SteemXP co-founding member meetup at JL Cafe, but unfortunately, most of the members were unable to attend due to personal circumstances. But the show must go on as there are many things that needs to be fined tuned about the direction and purpose of SteemXP.
---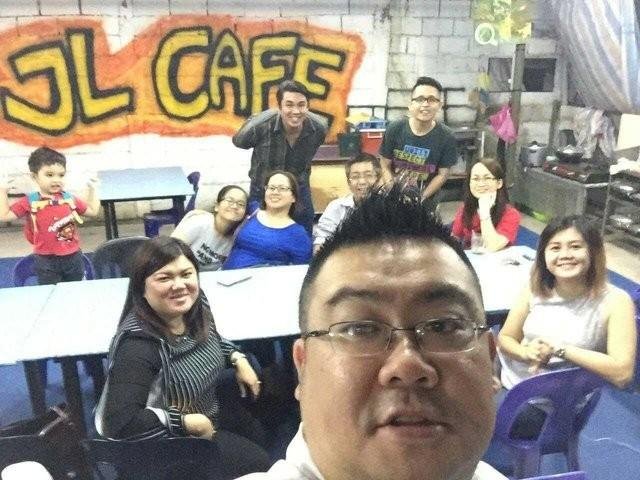 Picture Courtesy Of @veenang
---
November 2018
A Steemit bootcamp was held at Appsflex Smart Space which was conducted by
@danieldoughty
. I came to lend my support and helped the participants to get registered to Steemit. In the bootcamp, I get to know and meet
@gabu01
,
@ragnarhewins
and
@robmojo
for the first time.
---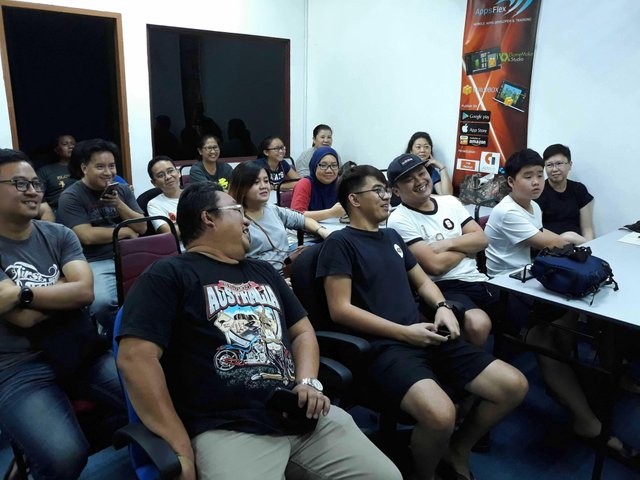 ---
On the 30th November - 1st December, another milestone was achieved when SteemXP manage to organize the 2nd Steemit Masterclass. What makes this Masterclass special was the people who conducted the class. It was a proud moment to see @danieldoughty, @veenang, @viverridae, @bboyady and @wilsonkoh becoming the gurus for the new Steemians. My turn will come next time when I am ready, at the moment, I am still a learner, and all that I am able to do is lend my support to my community and friends.
---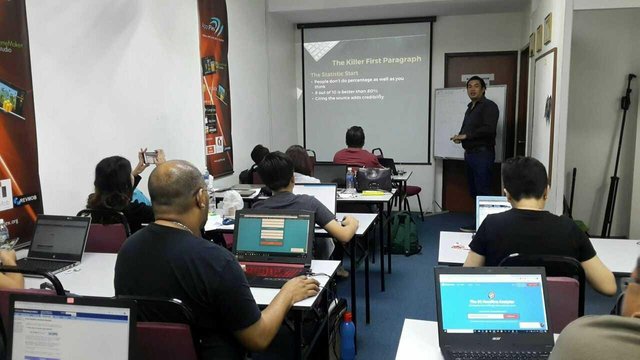 ---
December 2018
The final month of the year and it is time for another gathering.
@viverridae
and
@melindajamulis
has been preparing months before for our Christmas Gathering at Kokol Hill. It was a splendid gathering where families came together and became one big family. This is another achievement that we will never forget.
---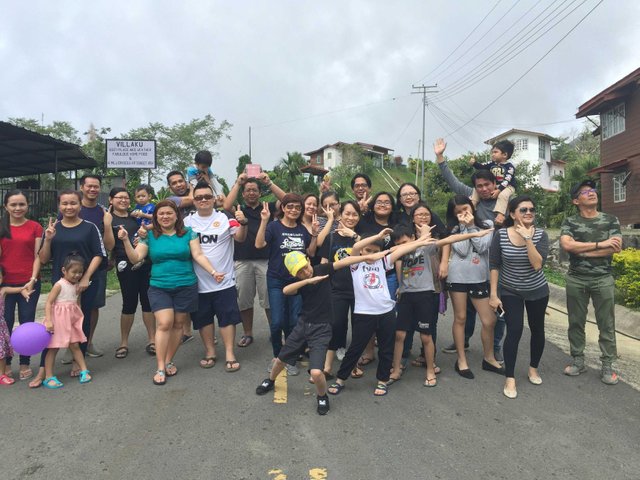 ---
Like what I have said earlier, my Steemit journey has been an exciting one so far. The one thing that I cherish the most is the friendship that bonded us strangers to become a community and a family eventually. Strangers that I barely knew in less than a year has now become part of my everyday life. People who I converse with almost daily through our community chat groups on Whatsapp or Discord.
I don't consider Steemit as a platform to make money, Steemit is part of my daily routine of engagement, to get to know others from near and far. Some of them I have never met in person, but the bond is there and I am loving it. I will stay on this journey and hopefully the adventure will get even more better and more exciting.
THANK YOU STEEMIT