Jesus, can you stay in one place for once?
-- @acidyo to @anomad, circa April 2019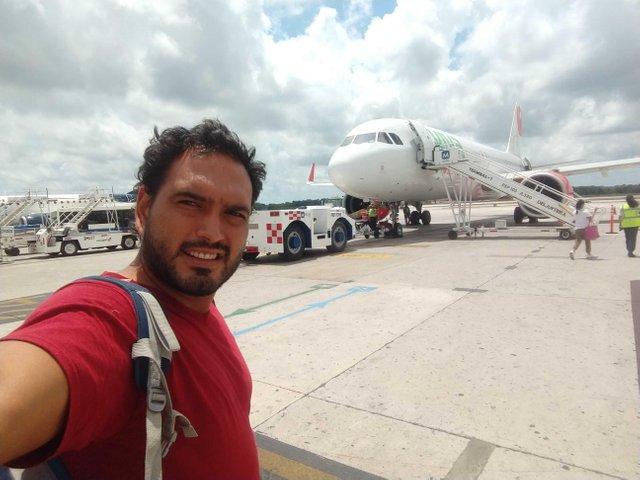 Well, the name says it all, I'm not called
@aSedentarySoul
or @aStayInOnePlaceSoul so, every once in a while I feel the urge to be on the move, to keep going places and to continue exploring unknown paths.
Most of the times that I leave for a long term adventure, I try to go to Mexico City and visit my grandmas - you never know how much longer they'll be around -, family and most importantly, my dogs.
Yeah, I'm kidding, don't worry, I don't think it's more important to see my dogs than to see my family.
You know how there's people who value more their pets over another human life? Well I'm not one of those, not because I don't love my pets or because I think there's a special kind of worthless human beings - cause the are - , but because I like to think that a human life is priceless and it's not up to me to decide who lives and who dies.
But that's way too philosophical and controversial, let's take two steps back.
I'm heading to Mexico City, leaving the literal paradise behind against my will. I say it's against my will because if it was up to me, I would stay there and live in the area forever, but there's something inside me telling me to move, to leave.
There are two travel-related phrases that I really like, that actually inspire the adventure side of this nomadic man:
Somewhere, Something Incredibles is waiting to be Known.
-- Karl Sagan
My greatest adventure is yet to come
-- Inspired by Bilbo Baggins's writings
So that's the main thing. As much as I love living in the Caribbean, it holds no more adventures for me. I already lived there in 2011 and in 2016, both times for more than a couple months. I'm not trying to imply that I know every corner of the region and that I've done everything that's there to be done, and that I already explored all the places ready to be conquered, I'm just saying that my soul craves to explore territory hitherto undreamt to tackle the unknown, to write new pages on my adventure book.
By the way, I hope you got the Dr Strange reference in the previous paragraph.
Have you ever wondered what your life book will be about? Are you in peace with how your pages are being written? If your answer is yes, I'm sincerely happy for you; if your answer is No, then what are you waiting for?
Your greatest adventure is yet to come.
By the way, bonus points to whoever guesses in the comment section my next destination :D
---
This blog post was published via Esteem, a desktop and mobile App and interface for the Steem Blockchain. If you are curious about it, join their discord server here.