Prime Minister Sheikh Hasina ordered the RAB to continue the operation against the drug! ❤❤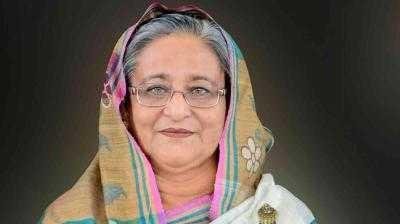 Prime Minister Sheikh Hasina has directed the members of the Rapid Action Battalion (RAB) to continue the anti-narcotics campaign along with maintaining law and order situation in stability in maintaining law and order situation in protecting the children from the scourge of drugs.
The Prime Minister said this while addressing the 14th founding anniversary of RAB at Kurmitola headquarters in the morning.
Sheikh Hasina said, "I will request RAB, as we have been able to achieve success in the fight against militancy, as well as now the campaign will continue against the drug."
The Prime Minister said, "Those who make drugs, those who sell, those who transport and those who are consuming, all are equally guilty. That should be kept in mind and proper action should be taken. "
Sheikh Hasina said, already enough success has been achieved in the anti-drug campaign. He said, 'Our children can stay away from their hawks, their arrangements have to be taken in a lot.'
In order to play a special role in this, the Prime Minister thanked the members of RAB for their success in the big campaign against drugs and urged everyone to continue the operation.
Home Minister Asaduzzaman Khan Kamal and RAB's Director General Benazir Ahmed spoke on the occasion.
Separate two video shows were organized on RAB's role in protecting the law and order including terrorism, militancy suppression, drug control, kidnapping, law and order, and on the surrender of 21 pirates of RAB and the rehabilitation of 20 pirates in the Sundarbans.
Cabinet members, PM's advisers, MPs, chiefs of three services, inspecting director general of police, BGB, senior government and civil officials of the government, RAB officials and senior officials of RAB were present in the program.
Earlier, when the Prime Minister reached the venue, a well-equipped army of RAB gave him a guard of honor.
In the ceremony, the Prime Minister laid the foundation stone for the construction of the RAB Headquarters Complex with the latest facilities on 8.65 acres of land in Uttara Ashkona area.
The Prime Minister inaugurated the Martyr memorial 'Motha Rana' at the RAB headquarters to pay tribute to the memory of the martyrs.