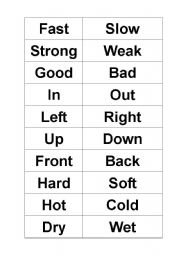 The Difference between the first and second side of this table is just your mindset.

Sometimes, I have certain opinions about life that negates the generalized way of thinking.
When I was younger I blare this opinion open to my friends, my mum, and younger brother. For some unknown reason, I am blessed with people who listen first, analyze and then criticise later. Even while this seems to be the case, I have had my own fair share of pain from conflicting opinions.
I stuck with many of my opinions, all the same, as most of them were gotten via inferences made from reading about people who have or have achieved what I want.
This was when I discovered that what the line between word and opposite should be called mindset.
I often hear this: "Are sure are you that those guys are telling the truth.". Even if they are not, why are their stories similar even though they lived hundreds of years apart.
Why is Jesus so Humble? As great as he was, is and will always been, he refused to be called "Good".
Why are most great men really humble and care less about materialism and hedonism?
Is there not a connection between disregard for materialism and greatness?
Why do the greatest care less about what they wear, from time immemorial?
Then what is the craze about you need to wear this and that to be this and that?
My Conclusion.
Clothes, fashion , gold. These are all good, but the best can only be given at a level of immaculate focus, such that what we wear matter less.
Understanding the futility of materialism and hedonism goes a long way to steer us in the direction of greatness.
Value is everything , don't brand emptiness.
That's all I have got to say.
Thinking out Loud.