It's getting pretty gloomy outside
primarily due to the change in weather. How do we go from having the warmest, sunniest summer in recorded history to a state of perpetual blanket of clouds and gloom?
Of course, from my point of view, recovering from a man-flu adds to the dreary nature of things.
I am grateful, however, that I can stay in my pyjamas and type into a computer for a living. Had I to brave London Underground as well this morning, I don't think I'd have the will to go on.
---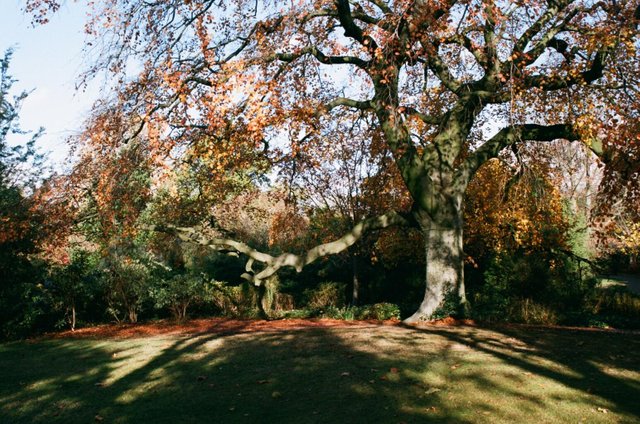 Camera: Minolta 303si
---
The crypto landscape is looking equally gloomy. Each day sees new lows since when I came unto the platform. There's a general bloodbath across the board. Steem is (unfairly) lumped with other cryptos and is taking a massive loss too. I say unfairly because Steem really has nothing to do with Bitcoin or any other altcoin out there. Till now, it's pretty unique in almost every sense. My hope is that one day the crypto world will realise this and Steem will rise to it's true potential value.
In the mean time, I continue to do what I love, and continue to believe.
If there's anything I've learnt from my years on this planet, and my photography hobby, it's that things happen in cycles - unfailingly. This gloomy season isn't anything new. It happened last year, and the year before that, ad infinitum.
I once took photos of the same tree for years, capturing the different seasons. And every time it seemed the tree was dead in winter, and would never return this time, surely. And every spring, unfailingly, the sprouts shot out, and the leaves returned.
---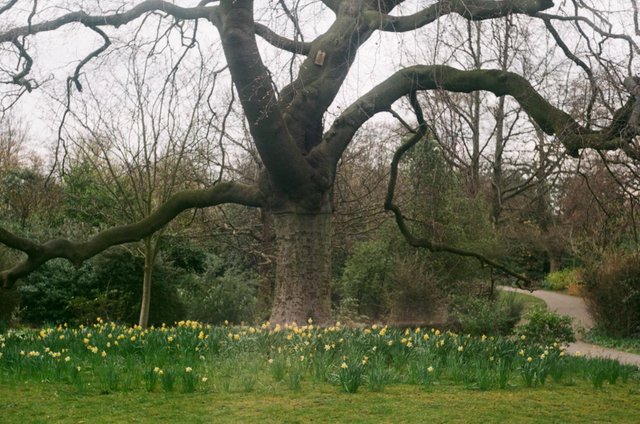 Camera: Mamiya 135EE
---
Could said tree die one day and never return? Yes. In fact I've seen this happen with another tree, but that was one tree in hundreds of thousands. While it is possible that everything goes to zero, it is highly unlikely. Those with the experience tell us they've been here before. Somehow, I've decided to take their word for it.
---

Peace and Love ✌🏿
Adé
All copy and photos are original content by me.
© adetorrent.com