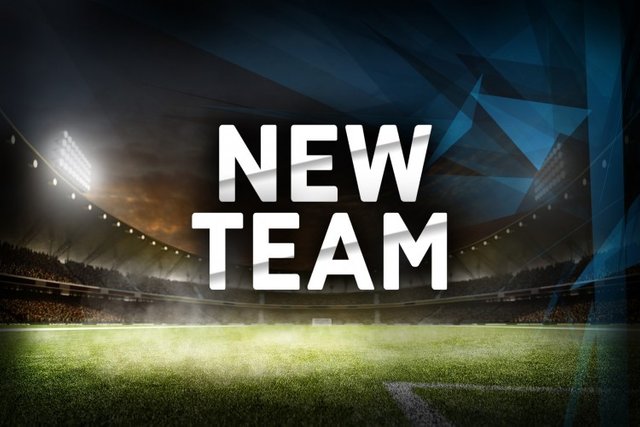 Tuesday December 4th 2018
For Immediate Release
Steve Floyd and Co-Founder of EOS Tribe ("the Company") has fully resigned from EOS Tribe pursuant to a mutual agreement between Mr Floyd and Co-founder/ Chief Executive, Eugene Luzgin. The agreement executed on December 3rd 2018, will result in the full redemption of all of the membership interest that Mr. Floyd owns of EOS Tribe, LLC free and clear of any encumbrances.
According to Eugene, "Steve and I have come to the mutual agreement that at this stage in the company's development, it is in the best interest of EOS Tribe and its members for him to leave EOS Tribe as he pursues new opportunities. Steve was an integral part of the development of EOS Tribe in its early stages and we wish him good fortune as he pursues new ventures."
Eugene further added, "As we now mature, we have acquired several new members of the EOS Tribe team, and I am excited to announce that we are represented coast to coast and abroad, from Los Angeles to New York, and with enhanced capabilities in the management and development of our Block Producer operations and technology applications for the EOS blockchain."
Eugene Luzgin will continue in his roles as Chief Executive Officer and Chief Technology Officer of the company. Eugene, was an integral part of EOS community from the early Testnet days (superheroes, arrowhead, trinity). He came to EOS community with 20 years of prior technical leadership experience working for e-commerce companies, banking IT as well as launching a successful startup company. He was an organizer of EOS SLC and a core technical member of Ghostbusters team, which contributed to security standards for EOS Block Producers. He is an active and well known technical member of the EOS BP community.
Yurii Kotsiuba, has 10+ years experiences in IT Technologies, system administration, troubleshooting issues in Linux/FreeBSD/Solaris, firewalls, load balancers, cloud computing and virtualization. Yurii started his career in one of the largest cellular provider as a position network engineer. He also has extensive experience with programming and web services. Specializing in creating performance monitoring and distributed systems.
Mark Herzog, joins EOS Tribe from Los Angeles California where he lives with his wife of 25 years. He will co-lead in the role of corporate communications, strategic planning, operations, and international corporate development for technology applications. He is a dual citizen of the US and Switzerland, and as a true advocate of blockchain technology, he will also act as a director of the EOS tribe joint venture blockchain development company, "Torus" in Zug Switzerland (see below). Mark brings over 35 years of management and operational experience. He has spent the last 20 years managing aviation assets and global operations for high net worth individuals and Fortune 100 companies. This has required him to live and operate in the USA, the Middle East, Africa, Russia, and Southeast Asia. Prior to his career in aviation, Mark co-founded Personnel Resources in Sacramento, California, a professional employer organization (PEO), providing Human Resources Management for employee benefits, payroll services, and regulatory compliance. Early in his professional career, Mark worked for the US State department as an expert in strategic operations. Mark has advised political leaders, heads of state, and some of the world's wealthiest entrepreneurs. Mark earned his bachelor degree from the University of Utah.
Basil Vetas brings a wealth of experience and knowledge to EOS Tribe with a background in mathematics, economics and computer science. He will assist with technical development for EOS Tribe, having 5 years experience as a software developer working extensively with modern web technologies, and roughly the last 2 years focusing on machine learning. He is based in New York City, where he previously worked in Asset Management Technology for JPMorgan Chase, and has since spent time with various startups and investors in blockchain and other alternative asset technologies, most recently at a Y Combinator-backed fintech startup. Prior to New York, Basil worked for Qualtrics in Salt Lake City focusing on data visualization, as well as in venture capital for both traditional tech as well as social impact investing. During this time he engaged with dozens of startups across the globe—in particular in the US, Europe and Africa. He earned bachelor's degrees Cum Laude in Mathematics and Economics with a Computer Science minor from the University and Utah, including a stint at Stanford University studying CS and math. Currently he is one semester from completing a master's degree in Data Science at Columbia University.
Max Byck, also a University Utah graduate in finance, has joined the EOS Tribe team in Salt Lake City, Utah where he spent the last several years working with a number of tech startups as a blockchain/cryptocurrency consultant, gaming tech design developer and as a branding / social media consultant. Since 2016, Max has also worked as a member of a Wealth Management team at RBC Wealth Management. Earlier in his career, Max interned with Tim Draper at Draper University, Venture Well, and Village Capital. Max will play a lead role with EOS Tribe in corporate and public communications, branding and social media outreach.
Eugene further stated that EOS Tribe will continue to provide technical leadership in the EOS community on new technical initiatives and scalability challenges that arise as the EOS Blockchain grows.
EOS Tribe will continue to invest into enterprise level server infrastructure, and is working diligently on delivering scalable History API solutions to an ever growing number of applications.
EOS Tribe will continue to invest in new development initiatives and education in order to benefit the EOS community. In addition, EOS Tribe actively engages and participates daily in critical decisions that impact the EOS community.
Eugene further added: "we have big plans for 2019, including but not limited to, the launch of a new iPhone wallet named 'Torus' and partnering on new ventures".
EOS Tribe is growing with EOS Blockchain and is bringing new senior leadership into its management to scale its operations, enhancing its level of professionalism and overall capabilities.
We are looking forward to being an active member of the BP community as we continue to add more value to the EOS Blockchain. Value that will ultimately benefit EOS stake / token holders.
---
Website | Medium | Github | Telegram | FB | Twitter | Discord
---