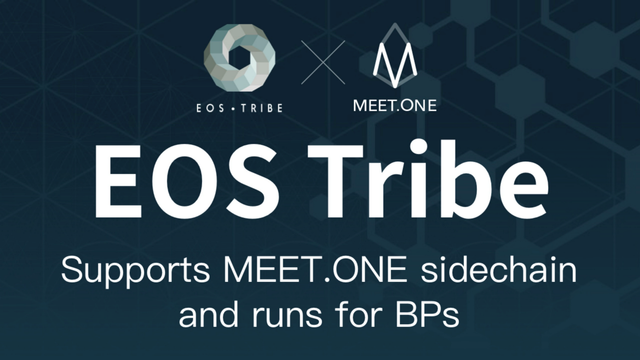 EOS Tribe supports Meet.One side chain of EOSIO code and plans to support BP node for Meet.One chain.
We are bringing to Meet.One chain the expertise and infrastructure we developed as EOS Block Producer.
We are running our producer nodes on Intel Xeon W-2125 CPU @ 4.00Ghz with 256GB RAM and more then 1TB of SSD storage.
You can learn more about our infrastructure and server configurations here:
https://steemit.com/eos/@eostribe/eos-tribe-infrastructure-upgrade
Information on upcoming Meet.One chain:
White paper:
https://github.com/meet-one/sidechain/blob/master/technical-white-paper-EN.md
Github:
https://github.com/meet-one/sidechain
Contact:
We pledge to abide by code of ethics of a Block Producer and guide our actions in the best interests of the community.
---
Building the Future - One Block at a Time.
Website | Medium | Github | Telegram | SteemIt | Twitter | Discord
---