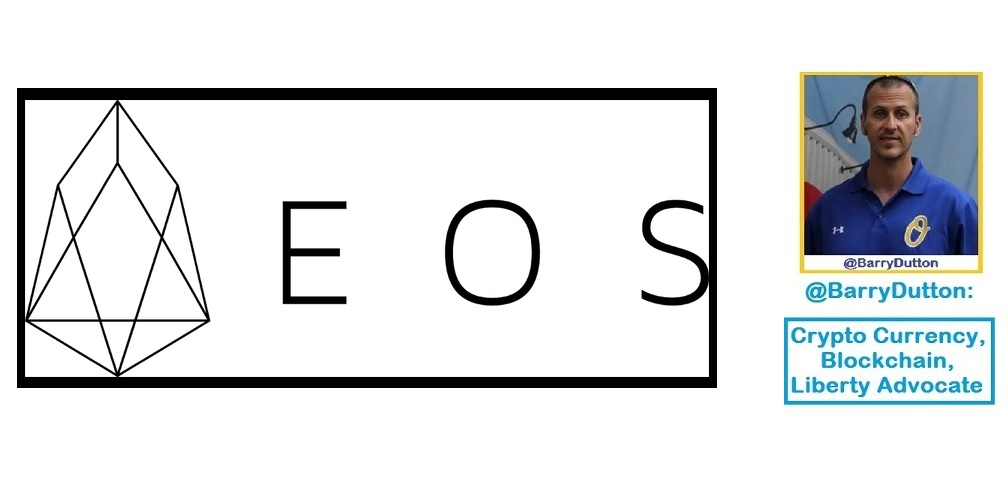 ---
Charting EOS today, we see yet again, -- it is trading at a new ATH.
Earlier today, it hit a new ATH of $22.89 USD.
The USD pricing is being smashed daily for new highs lately.
-- Not many other coins I have seen are approaching ATH's yet after 4 months of the bloodbath as I have mentioned before many times.
That fact is truly impressive.
---
We know I am a fan of EOS and @dan / @dantheman -- Dan Larimer.
I am a fan of EOS and root for it and the team every day!
I've been meaning to flesh out a daily or maybe 3x/weekly report like this / series for awhile now.
I want to contribute even more to the EOS project in some small way.
---

---
EOS TODAY!
---
#5 Spot in Market Cap achieved last week, passing LiteCoin. Cardano has passed LTC also now.
It happened overnight as we headed into April 22nd, 2018: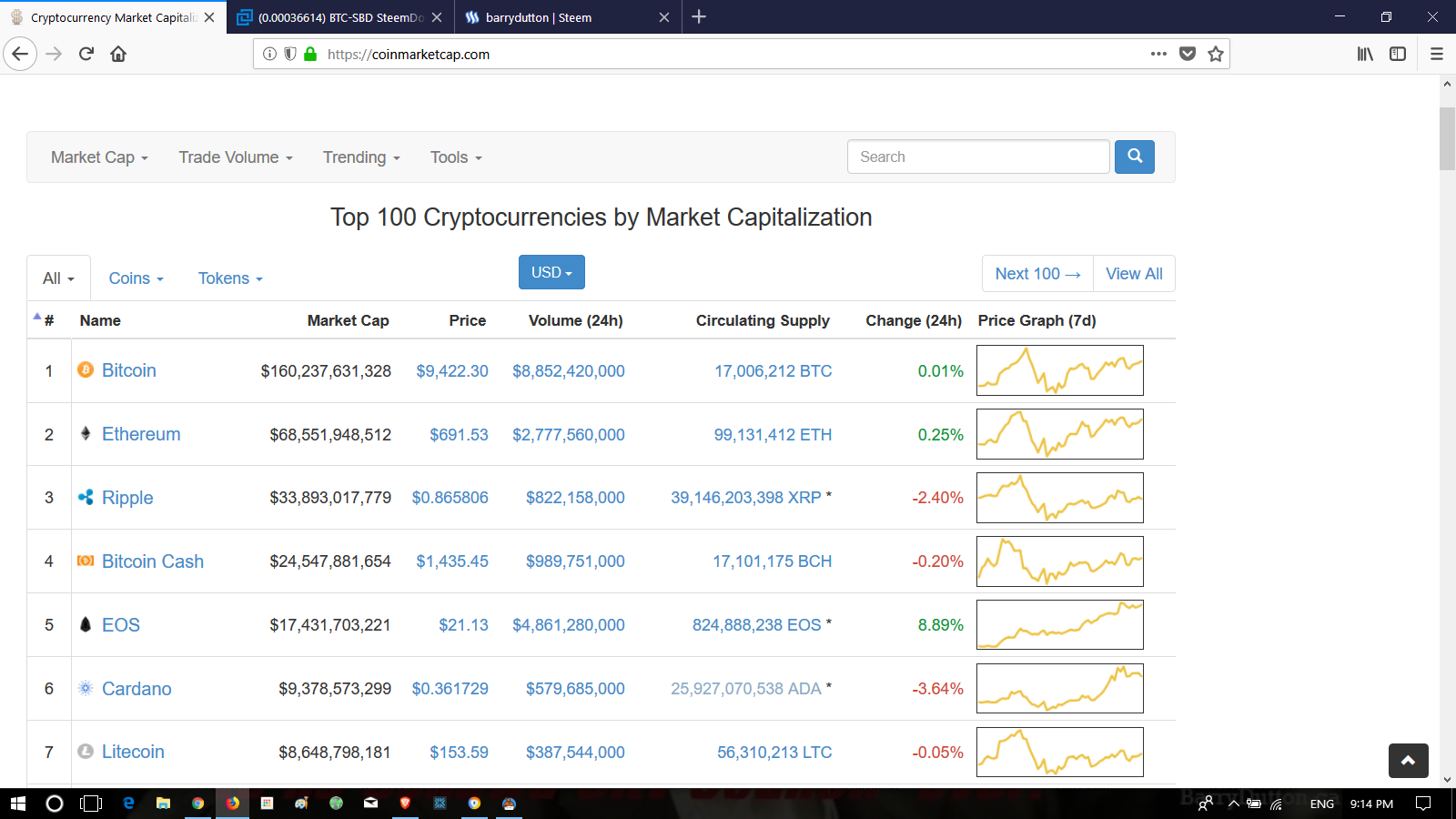 5 EOS $17,431,703,221 $21.13
6 Cardano $9,378,573,299 $0.361729
7 Litecoin $8,648,798,181 $153.59
---
Today, the price of EOS has been UP nearly 9% !!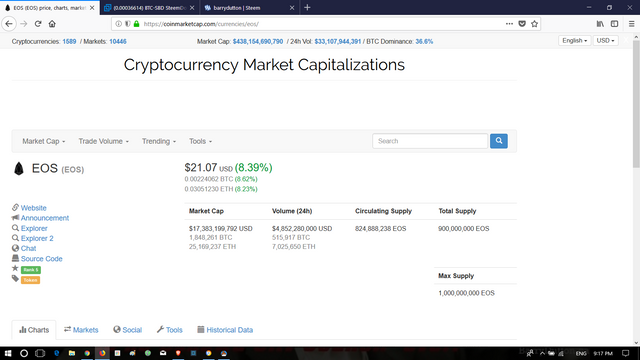 ---
1 Month View/Chart:
---
1 Week View/Chart: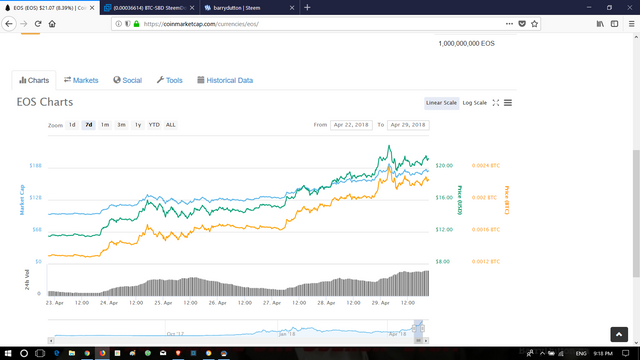 ---
1 Day View/Chart: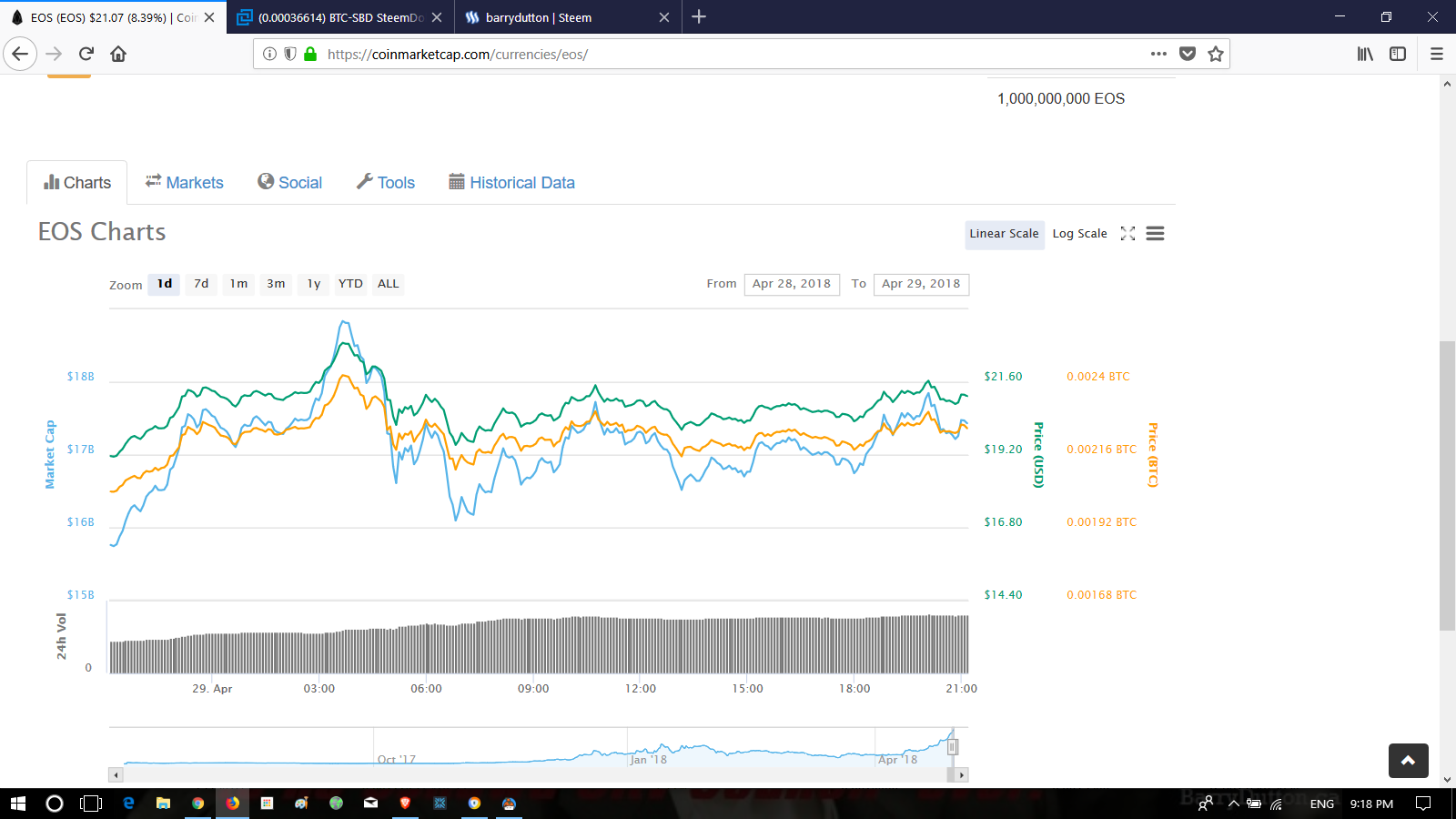 ---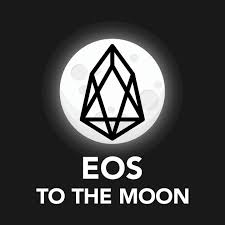 ---
Rank 5th Based on Market Cap
$21.07 USD (8.39%)
0.00224062 BTC (8.62%)
0.03051230 ETH (8.23%)
Market Cap
$17,383,199,792 USD
1,848,261 BTC
25,169,237 ETH
Volume (24h)
$4,852,280,000 USD
515,917 BTC
7,025,650 ETH
Circulating Supply
824,888,238 EOS
Total Supply
900,000,000 EOS
Max Supply
1,000,000,000 EOS
---
Thanks for reading, have a nice day.
If you feel my posts are undervalued or you want to donate to tip me - I would appreciate it very much.
EOS (EOS) - 0xD37bEFf5bf07E3aa432de00cE0AaA8df603A4fB0