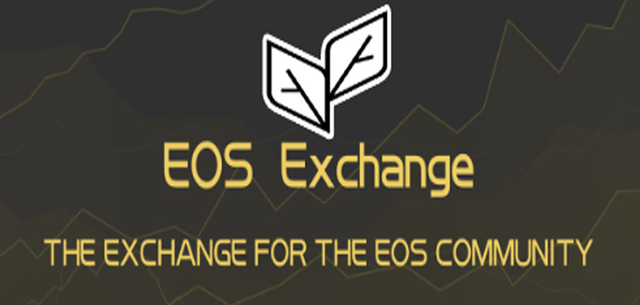 About EOSex.
EOSex is building a global one-stop trading platform for quality assets. We intend to provide a safe, fair, and transparent digital asset trading platform for the blockchain industry. We are creating an ecosystem built on a distributed governance system that not only allows for the trading of cryptocurrencies but the trading of tokenized financial derivative products, making for a complete digital trading platform that can access the world.
EOSex leverages the power of the EOS platform to create a unique business model, which shares 100% of exchange profits with EXP token-holders, thereby creating a truly fair, open, and community-based exchange that is owned by all token-holders. In addition to the trading of cryptocurrencies, EOSex will also offer trading in CFDs, as well as on-chain token trading - thereby satisfying the needs of all types of investors. The founding team was an early adopter of the EOS platform, having already worked on a number of successful EOS-based projects. Thus, the team was able to clearly see early on the strong potential of the EOS platform and of the EOS community and moved to establish the EOSex.com website to begin building a platform that could capitalize on the coming explosive wave in digital asset trading on the EOS platform.
Most think that blockchain technology is used for trading cryptocurrencies, but this idea couldn't be further from the truth. Blockchain technology is being used throughout many industries, to provide multiple services, such as payment processing, securing data and every expression behind sending or storing information.
Within EOSex's infrastructure, the capacity resides with being a platform for smart contracts, as well as the deployment of DApps. In essence, EOSex is a hybrid exchange platform with a focus on security and liquidity of tokens. Providing an experience for users, where both cryptocurrencies and tokenized financial derivatives are traded.
Problems plague exchanges, and more often than not, solutions are harder to come by. By building an exchange from scratch, EOSex's team always envisioned solutions for many of these future problems.
Some of these include:
Low Trading Volumes
Difficulty of Listings
Variety of Digital Assets
Liquidity
and many other futures provided in the whitepaper
The EOSex demo-trading platform is now open for all traders who are seeking a fresh crypto trading experience. The ability to present a functioning platform, alongside the crowdsale, has always been one of the fundamental pillars for the EOSex team, which is transparency. The crowdsale is set to end on November 20th, 2018. The official launch is set to propel the EOSex exchange onto the biggest stages.
Right now, EOSex is providing an opportunity for all the users to share and help build this revolutionary ecosystem, by showing their support and earning free EXP. EOSex is an exchange for the future, a secure and stable hybrid platform. Give our Demo a test run, and find out for yourself!
It is good to see that the eos eco-system is very active and lots of developments are going right on. i wouldn't wonder if one year from now, eos will become a full-blown global blockchain that will be used by big institutions and general people.
EOSex Plan.
EOSex plans to offer digital asset spot trading, CFD trading, and on-chain trading. EOSex will issue exchange tokens, called EXP (EOSex Proof). Once EXP tokens have been issued, EOSex will no longer be an independent blockchain entity, but rather a distributed company controlled by its community, by EXP token holders, and by the EOSex foundation. All EXP token holders will share in the profits generated from EOSex. Thus, EOSex will become a community-based platform that will work together across all of its members and partners to create a global one-stop platform for quality digital assets.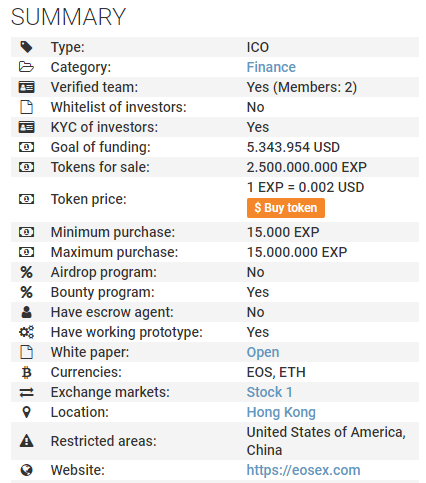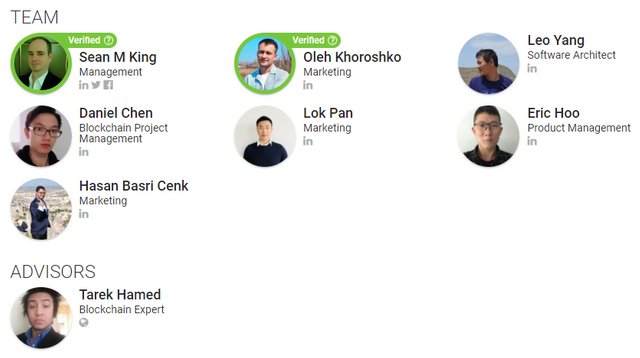 GO EXCHANGE DEMO!
Before you exchange your digital assets, then you can do a trial or learn to go through a demo exchange. As much as $ 10,000 is available for learning to trade (see picture below).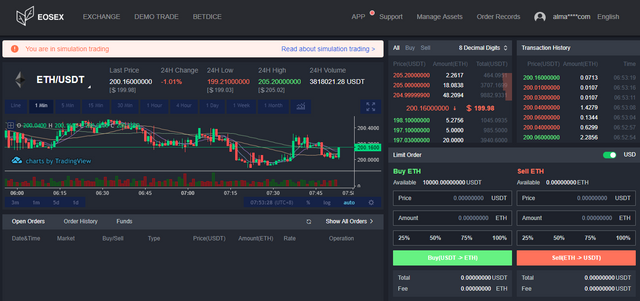 GO EXCHANGR OFFICIAL!
This is an official trading picture that you can use to exchange digital assets.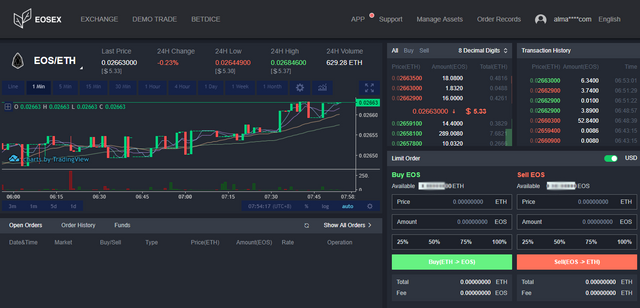 To get complete information you can visit the official EOSex website below.

WEBSITE | TWITTER | ANN |WHITEPAPER | TELEGRAM

Author:
Almasani