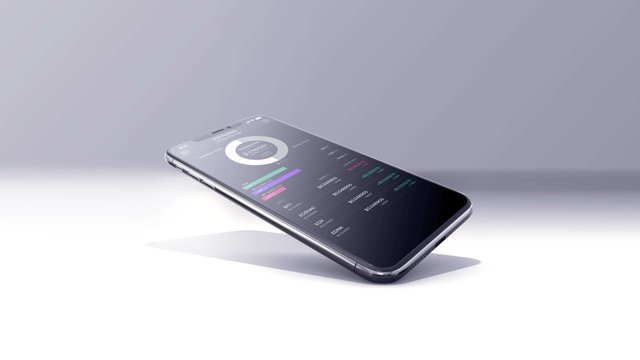 Hi there! 🙌
I would like to introduce a new app to help you track EOS tokens. EOS Portfolio provides a quick, easy, and fun way to track EOS tokens & airdrops.
EOSportfolio is the best free EOS balance po'rtfolio manager app. Users take control and manage all accounts in one place. They can customize the app to monitor your personal portfolio. The application is absolutely free & secure. Have your portfolio tracker in your pocket, anywhere & anytime. Even on a fast-moving day, you can update with just a swipe.
EOS Portfolio is a free portfolio management app that makes it easy to keep track of all your EOS-based tokens and their balances. The application is absolutely free & secure. Your personal portfolio tracker in your pocket, available anywhere & anytime.
KEY FEATURES:
■ EOS ACCOUNT AT GLANCE
Keep track of your EOS Holdings, EOS Tokens Allocation (Staked & Unstaked), EOS Resource Allocation (RAM, CPU & NET), EOS Asset Allocation. Get EOS balance, price, change 24h and other cryptocurrency info. Track portfolio value in USD, BTC & EOS.
■ MULTI-EOS ACCOUNT SUPPORT
Sync multiple EOS accounts automatically in one touch. Just swipe to refresh the status of your EOS accounts.
■ AIRDROP NOTIFICATIONS
You will never miss an airdrop ever again due to personal notifications & detailed information on each token.
■ LIBRARY OF EOS TOKENS
The application supports tokens on EOS blockchain: EOS, PUB, IQ, BLACK ,KARMA, CHL, CET, HORUS, WECASH, EDNA, ADD, EOSDAC, ATD, BOID, EETH, IPOS, DICE, EOX, DAB, SEVEN, EPRA, WIZZ, SHAPE, COA, TRYBE , LUCK, BT, WIZBOX, FAKE, POOR, ITECOIN, CAT, BET, MEETONE, ROY, EBT, FAID, ESB, LUCKY and many others.
■ DATA SECURITY
No private key or sign up required
EOS Portfolio, with its simple interface, is the best-performing, easiest to use, and absolutely free EOS tracking tool worldwide. We'd be glad to hear your feedback or comments, helping us to improve the app & make your life easier.
Download for iOS https://itunes.apple.com/us/app/eos-portfolio/id1439589873
Download for Android https://eosportfolio.io/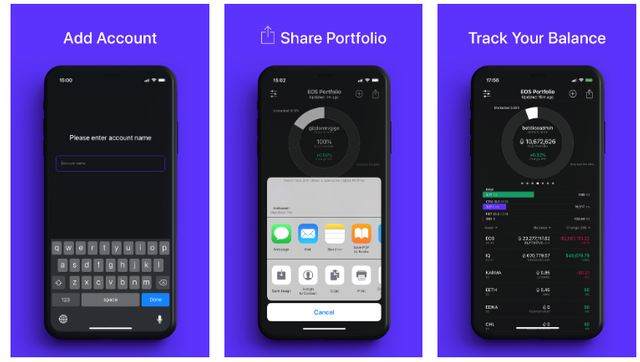 Feel free to get in touch via any of the channels below:
■ Telegram: https://t.me/EOS_portfolio
■ Twitter: https://twitter.com/EoSportfolio
■ Homepage: http://eosportfolio.io