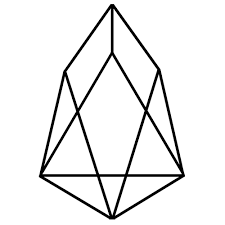 You all probably know that Dan Larimer's new position is CTO at EOS.  Dan's last position was at Steemit.  FYI: I'm not promoting EOS or saying it's a good buy in any way. But, in my opinion, everyone should have the freedom to buy EOS, if they want to.
Okay, my limited understanding of EOS is that it will be a super-fast, scaleable alternative to Erthereum.
EOS is conducting a phased token distribution that will last a little less than a year.  I've never seen an ICO like that. But one provision in the distribution is that they won't sell to U.S. citizens.  It appears the reason is that they want to steer clear of U.S. regulators.
There are still a number of ways to buy EOS if you're a U.S. citizen.  This may not be the cheapest way, but it sure is easy. 
Assumptions
This assumes you have Litecoin, Erthereum, Bitcoin etc in some other wallet
Whatever crypto you'll be using is supported by ShapeShift.  Check here:  https://shapeshift.io/#/coins
Steps
Download and install the Exodus wallet (if you don't already have it). It's a Free wallet.
After installation of Exodus, Click on Wallet and then Add More
Check off EOS
Return to Wallet
Fund the wallet by transferring some Litecoin, Ertherium, Bitcoin etc to the Exodus wallet.
Once the Exodus wallet is funded, click on Exchange in the Exodus menu panel on the left
On the Exchange menu, (top left) select the cryptocurrecy you're using to buy EOS e.g. Litecoin
Select EOS as the crypto you're buying (top right)
On the next line enter either the amount of the crypto you want to use to buy EOS OR the dollar amount equvalent  (USD) that you want to spend
Exodus will tell you how much EOS you'll get
Click Exchange
Wait for confirmation and you'll see the EOS purchase in your wallet.
The entire process took me 20 minutes start to finish. Again, there are other ways and some may be less expensive. But if You're a U.S. citizen and want to add EOS to your portfolio, this is one way.
Good Luck!