HKEOS Candidacy Update and Partnership Announcement
Testnets Activity
HKEOS is successfully running a node on the following Testnets:
Infrastructure - Co-organized by HKEOS, to be named "Ghostbusters Testnet" soon.
Trinity
HKEOS, along with EOS Cafe Calgary, initiated the BP Infrastructure group on telegram and organised a call with other Block Producer Candidates to discuss mainnet infrastructure needs.
The main goal of this group is to reach the EOS main network launch with a resilient and secure Block Producing setup.
Here is an update of the discussions from last week.
Besides the discussions, we also runned multiple performance tests, launched a testnet where nodes used VPN connections.
Community Engagement

HKEOS is actively helping and communicating with the community in the following telegram groups:
EOS.IO Hong Kong
EOS BlockPros
EOS.io Jungle Testnet
Trinity (EOS BPs Group 3)
EOS.IO Community Testnet
EOS BP Infrastructure
EOS Acknowledgements
Here co-organised and participated to a EOS meetup in Hong Kong, Thursday, May 3, 2018.
Team Update
| | Sungjae Chung - Technology |
| --- | --- |
| | Devin Perera - Community |
| | Joseph Nejman - Investments |
| | Hugo Campanella - Design and Technology |
More information about our team here.
Core Missions
DApps Incubation: We are convinced that the EOS blockchain will thrive through its builders. HKEOS will reuse any BP rewards to fund DApps and facilitate mass adoption. More DApps also mean more airdrops, and therefore benefits, to token holders.

Community Support: We aim to facilitate access to EOS-related information and offering technical advice to anyone that wants to contribute. HKEOS will support all possible initiatives through events, information broadcasting and support.

Secured Scalability: Block producers will be responsible for the security of the EOS blockchain. HKEOS will guarantee transparency throughout the process and strive to update the community consistently. An EOS block explorer and a dedicated wallet are some of our priorities.
Roadmap
Q1 2018
Build team - Done
Support Hong Kong community - Done
Start DApps sourcing for incubation - Currently receiving applications
Q2 2018
Publish and share EOS Debug repository for developers - Done
Educational content for EOS community (To be posted in the next days)
Build sustainable infrastructure and discuss with other BPs - Done
Setup green Super Node Partnership in Bhutan (Read more in this post) - Done
Start own Testnet, write scripts, and instructions for participants - Done
Run DDoS testing and invest in DDoS mitigation - Done
Release in-house developed Block Explorer
Successfully support EOS Blockchain launch
Q3 2018
Release in-house developped DApp
Start DApps Incubator
Grow team for Incubator and nodes
Continuously test and identify scaling need for Infrastructure
Continuously release educational content to promote DApps and EOS Platform
Communicate and promote incubated DApps
Q4 2018
Release two in-house developped DApps
Scale Infrastructure with second datacenter
Open second Incubator Hub (USA)
Grow amount of incubated DApps
Issue 2018 report
Position on Dividends

HKEOS is 100% self-funded by it's founders, if needed we might accept additional funding for our DApps incubator if the capital providers share our core values.
Our estimated split of our revenue after election is: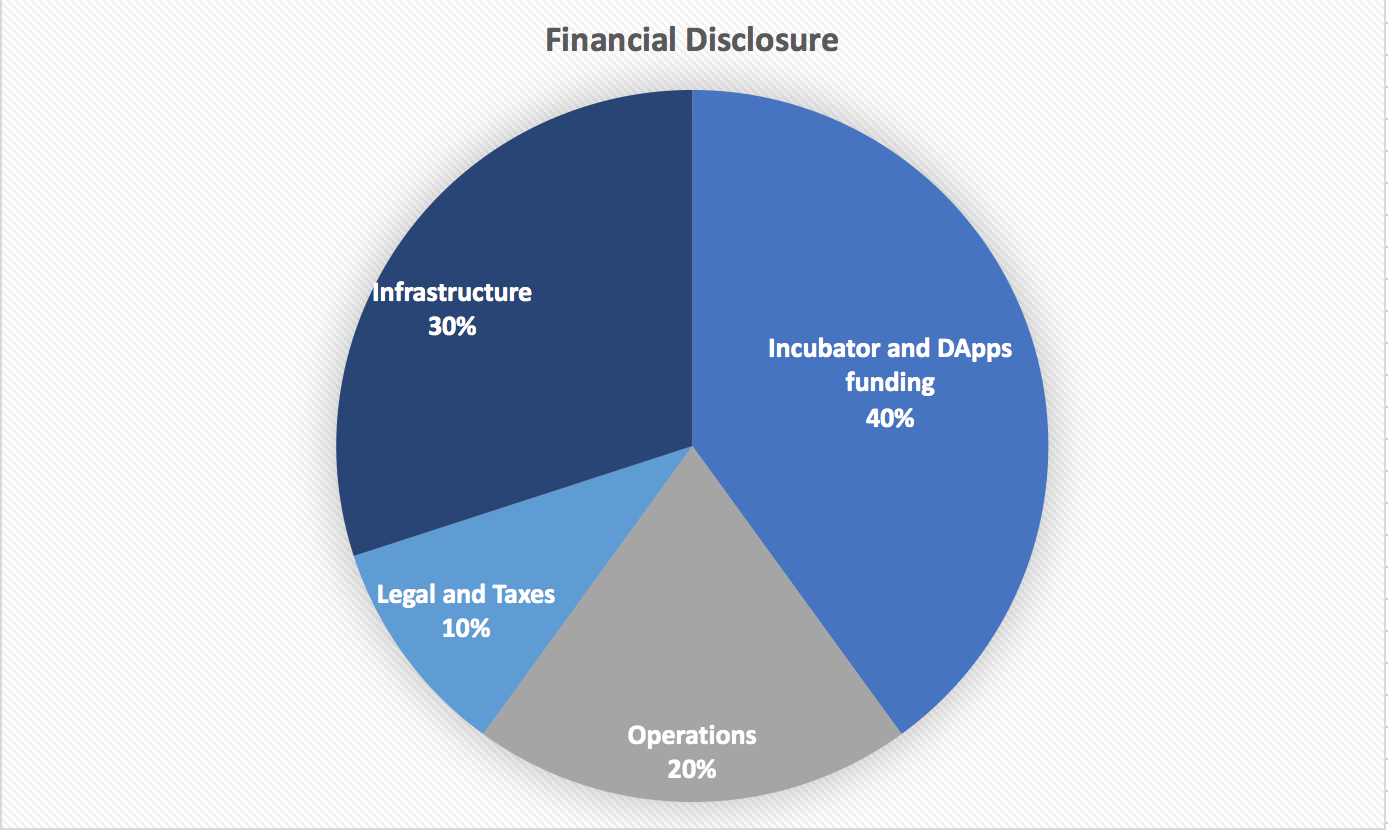 Voting & Token Registration

As a community we have the responsibility to spread the word and maximise token registration.
As a token holder you have the responsibility to register your tokens and vote because it will define your future as part of the and the one of the entire community.
True decentralization will only be possible through a balanced and multicultural pool of Block Producers.
HKEOS - Bhutan Supernode Partnership Announcement

The HKEOS team is proud to announce an exclusive strategic partnership with DataChu, a Bhutan-based IT company committed to positioning Bhutan as a world leader in blockchain services. In addition to our current hardware, HKEOS will use DataChu to scale infrastructure for additional EOS nodes. HKEOS is the only candidate block producer that can offer to host nodes in Bhutan.
There are three key advantages in locating a Block Producing node in Bhutan:
Environmental Impact: Bhutan is the world's only carbon-negative country and DataChu is powered by 100% renewable green energy (hydropower). "Carbon negative" in Bhutan means that carbon emissions produced are not only offset, but are now in the negative due to the country's dense forest cover mandated by law and its exclusive use of renewable energy.
HKEOS believes that sustainability is, and must remain, an important tenet of the EOS community.
Physical Security: Bhutan is a country well protected in the Himalayas, centrally positioned in South Asia bordered by Tibet, China and India. Bhutan has never been colonized and ranks first in economic freedom in South Asia. Bhutan offers EOS the most secure jurisdiction in the region from a regulatory, physical, and network security standpoint. This unique location will also provide greater diversity and spread between block producing nodes, which will help strengthen the network.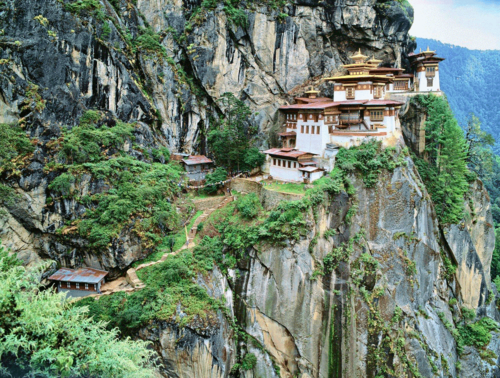 Community Governance: Bhutan's approach to good governance and policy is based on the famous philosophy of Gross National Happiness (GNH). GNH uses wellbeing as a basis for decision making. EOS community goals align well with how Bhutan determines development priorities and policy, and Bhutan is arguably the world's happiest country.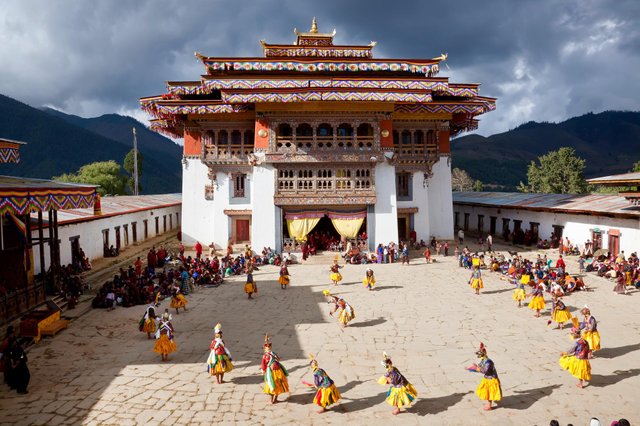 Conclusion

We continue to deliver on our commitments to the EOS community. This exclusive partnership allows HKEOS to deliver a safe,environmentally sustainable, long-term solution distinctly aligned with the core EOS values.
To learn more about the HKEOS - DataChu partnership please email: [email protected]
Join the HKEOS community channels: