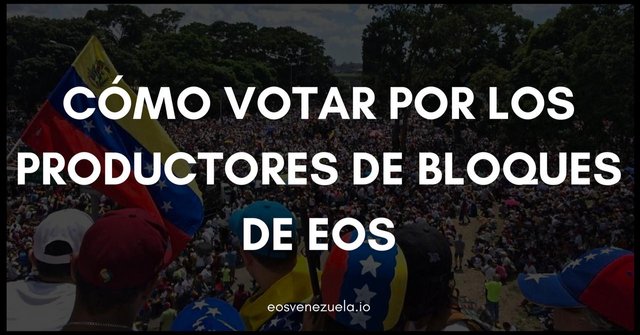 De antemano queremos agradecer y felicitar al equipo de @tokenika por esta herramienta.
Cómo Votar Por Los Productores de Bloque de EOS
Este es un método fácil que requiere dos pasos de forma online y uno offline para garantizar máxima seguridad en el proceso de votación.
1.- Primer Paso: Extraer la información de la red
Dirígete a la página de @Tokenika github page: https://tokenika.github.io/secure-bp-voting/1_get_blockchain_data.html
(Asegúrate de que la URL contiene el certificado de seguridad HTTPS, letras verdes)

Luego escoge la API Endpoint, en este caso usamos la API de EOS Asia https://api1.eosasia.one/

Esto automáticamente tomará la siguiente información de la red: chain_id, block_num and ref_block_prefix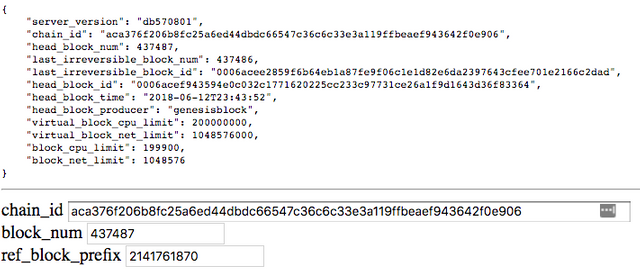 Copia esta información, la necesitarás para el Segundo Paso.

2.- Segundo Paso: Generar tu transacción de voto Offline
Dirígete a https://tokenika.github.io/secure-bp-voting/2_generate_transaction.html

Guarda el website en tu máquina local (Click derecho, guardar como...) Archivo html.
Apaga tu WiFi o desconecta tu fuente de internet, aka, ve offline.

Abre el archivo guardado 2_generate_transaction.html en tu navegador.

Luego introduce tu EOS Account Name y Private Key

Pega aquí la información que copiaste en el Primer Paso.

Luego escoge el Transaction time (10 minutos por default) y escribe los nombres de los Productores de Bloques por los cuales deseas votar (Recuerda que tienes hasta 30 votos, tienes que escribir los nombres separados por comas, todos de una vez, si intentas hacer votos por separados borrarás cualquier voto hecho anteriormente)

Luego haz click en Generate. Y verás algo así: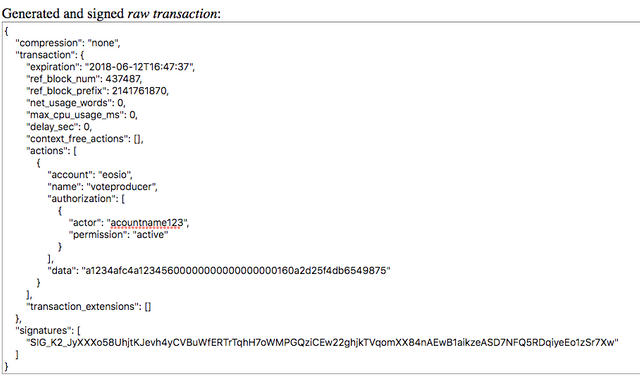 Copia esta raw transaction info.

3.- Tercer Paso: Envía la transacción
Prende tu WiFi o conexión a internet, aka, vuelve a estar online.
Dirígete a: https://tokenika.github.io/secure-bp-voting/3_push_transaction.html

Escoge el mismo API Endpoint que usaste en el Primer Paso.

Pega aquí la raw transaction info que obtuviste en el Segundo Paso.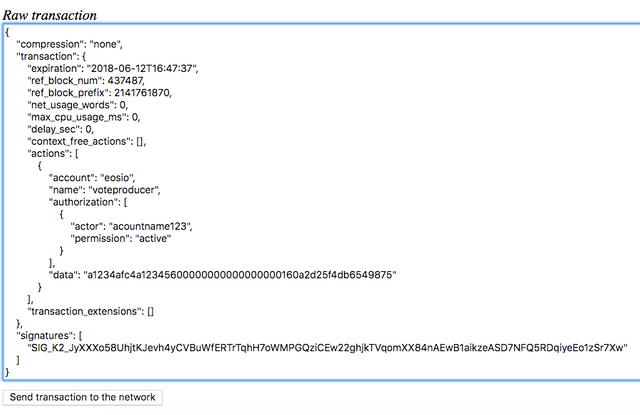 Luego haz click en Send transaction to the network, y verás un mensaje como este: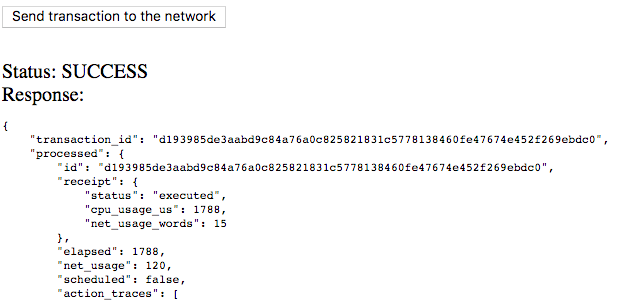 SUCCES!! Ahora ya haz votado por tu EOS Block Producer!
Esta es una forma fácil y segura de votar por los Candidatos a Productor de Bloques de EOS. 

¡Recuerda darnos tu apoyo!