EOS Telegram Summary 1/5/18 - Ian Grigg on Everything from A.I. to Raspberry Pi
Block.one has decided to change the way they forecast development, Ian Grigg was first up in EOS general to explain: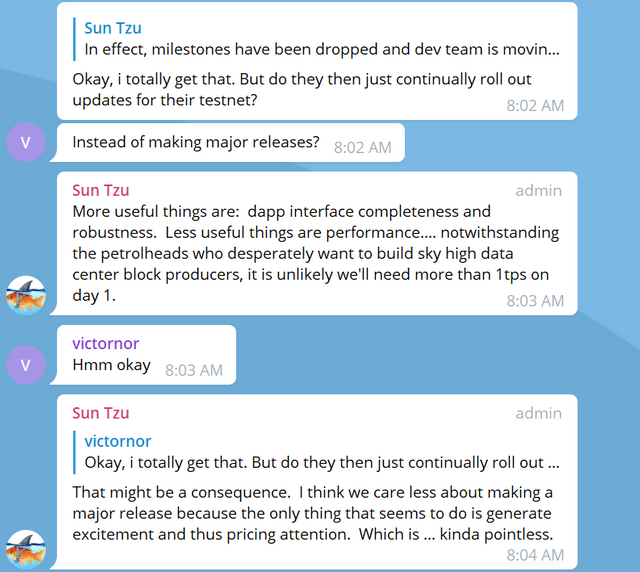 Ian provided more wisdom:

User victornor then brought up a pain point for EOS newcomers: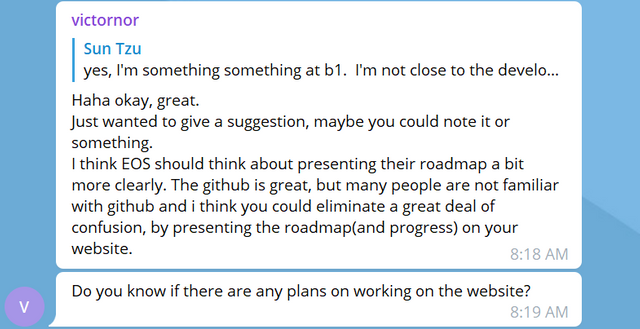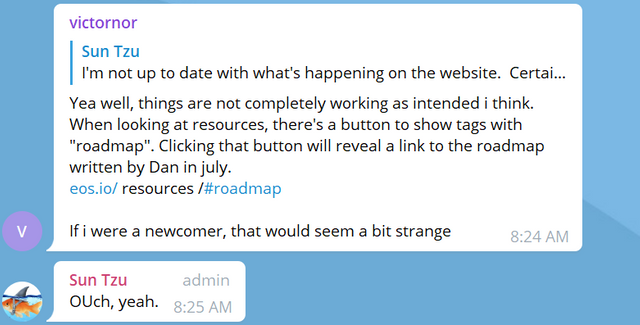 Later that day Mr. Larimer popped in to break up the monotony with a fun fact about Bitcoin, Ethereum and EOS inflation: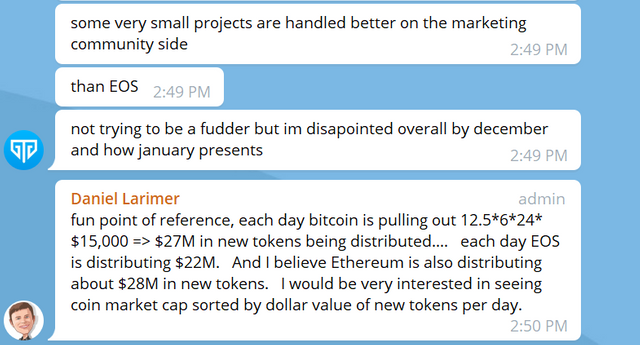 Dan always seems to bring the cheer lately:


Until someone mentioned Cardano:

And, as if he doesn't get enough private messages already:

EOS general chat then showed signs of intelligence:


While discussing AI vs. human intelligence: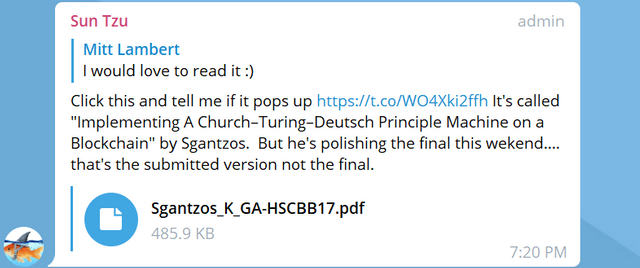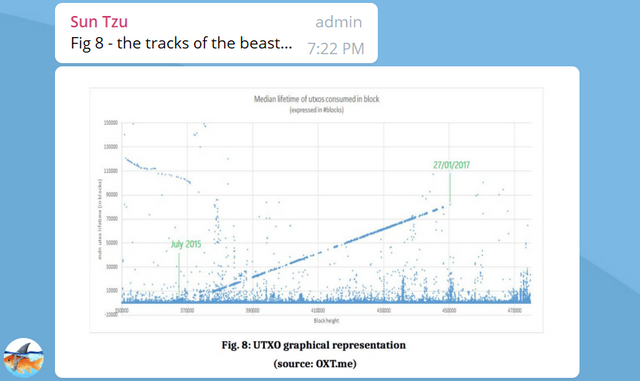 EOS Developers were relatively quiet again today but the BlockPros had another block party: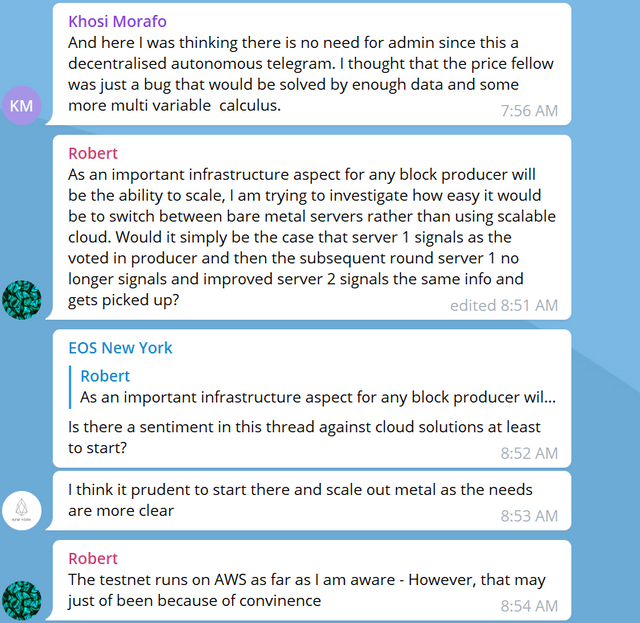 Block Producer candidates discussed setting up a user testnet with each other; EOS New York stepped in to help organize a time and place for the event: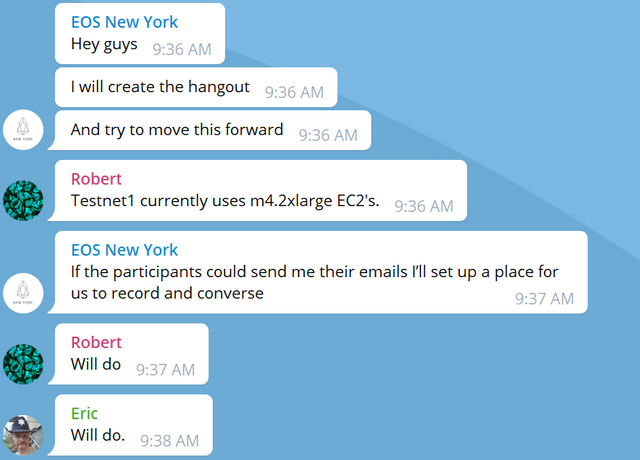 And Ian went from A.I. to Raspberry Pi: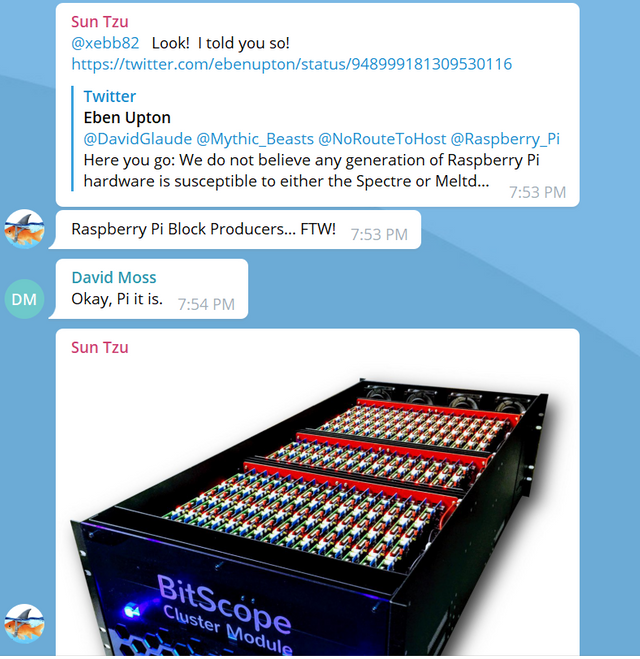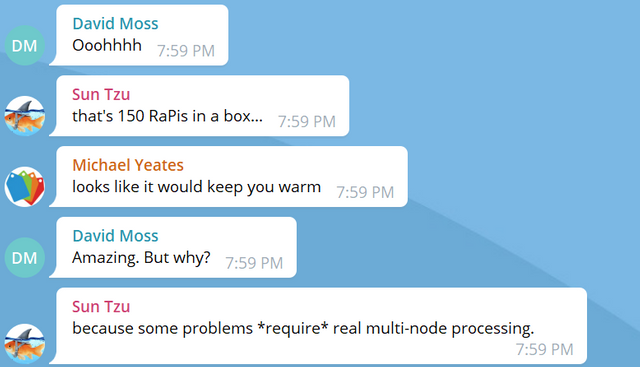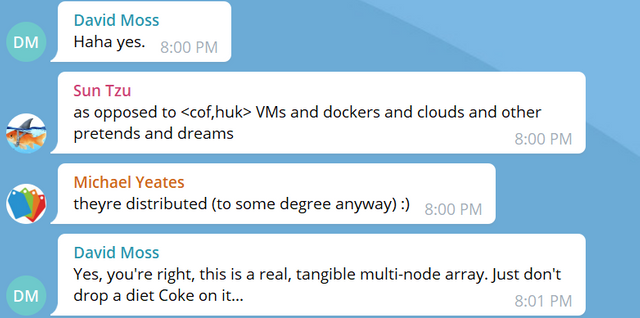 The BP candidates then moved on to a multi-hour argument about government intervention, malicious BPs, arbitration and more. A snippet: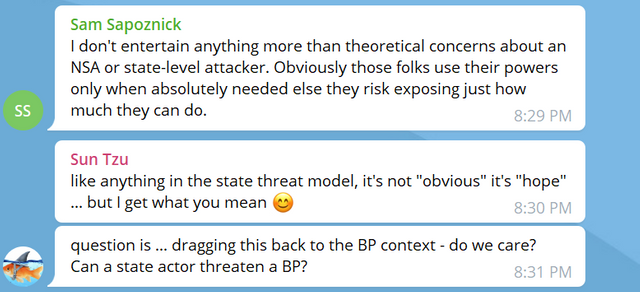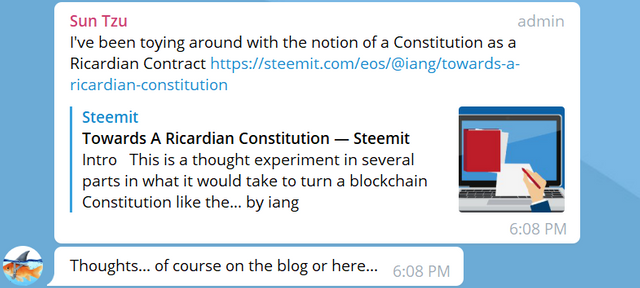 Arbitration on the blockchain: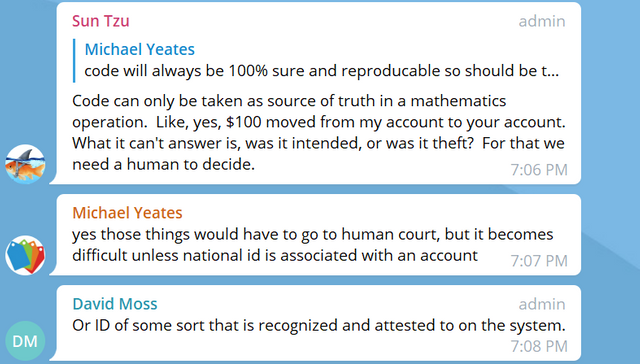 Over in EOSTalks the group discussed a way to solve Steemit's issues: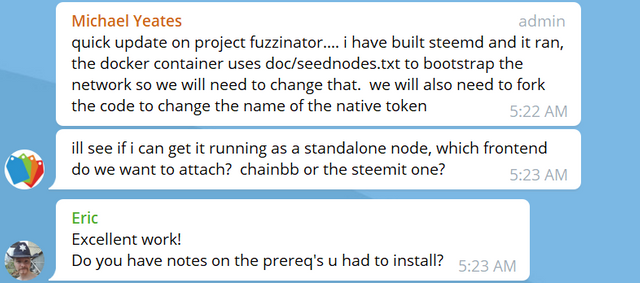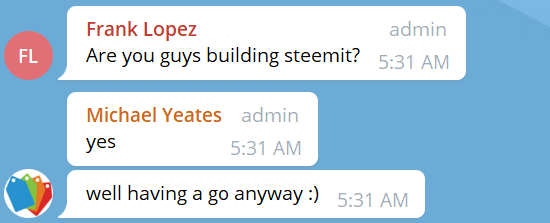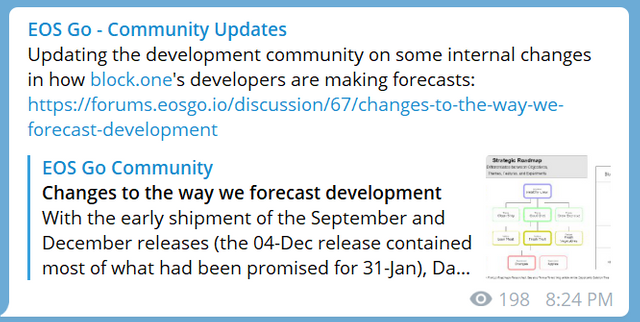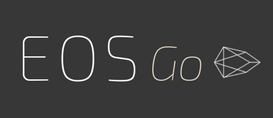 EOS Go aims to unite the community towards launching EOS blockchain - as envisioned by block.one. We're bootstrapping this effort through Steemit with EOS Telegram Daily Summaries and other community updates.
If you're interested in helping with EOS launch - the great blockchain opportunity of 2018 - please get involved on the community forums and/or delegate Steem Power.
Telegram users who would like announcements for these daily summaries and other community updates can find our channel for more info.