"swedencornet" joins EOSForce as BP ID: "eosio.sweden" – Focus on China/Asia!
"swedencornet (TELOS/EOS Sweden)" is a Block Producer candidate from Sweden. Our headquarter is located in Stockholm, Sweden. But we have global vision and reach. Some of us are originally from Pakistan which has very friendly relationships and close ties with China. We also have special focus in Africa. We have been involved in EOSIO since the beginning of 2018. We represent multiple EOSIO Blockchain Networks as BP with following BP ID´s:
EOSForce BP ID: eosio.sweden
Telos BP ID: swedencornet
EOS BP ID: swedencornet
The team members and advisers of swedencornet are highly energetic, dynamic, and optimistic. They are well recognized and have decades of experience in global organizations managing and running complex operations as well as business critical processes.
We are Security, Privacy, Governance, Legal, Compliance and Risks Management Experts. We are early members of Telos Launch Group (TLG). We were co-chair of TLG Working Groups Security, and GRC (Governance, Risks, & Compliance). We believe in OPENNESS, TRANSPARENCY, & FARE PLAY for EQUAL OPPORTUNITIES.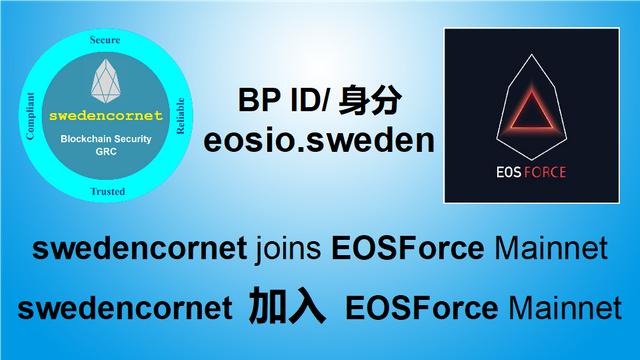 We are confident that new innovations in Blockchain Technology and Business Models (including EOSIO/EOSForce) has the potential to fundamentally change The Global Economy and Social Systems. EOSForce has the potential to empower it's communities, it's user base, as well as involved stakeholders. We are deeply committed to contribute towards the growth of transparent and fare EOSForce blockchain ecosystem.
We think that EOSForce is a perfect match for swedencornet (eosio.sweden). We are more than happy to join EOSForce. We know that Chinese Blockchain Community is very hardworking and enthusiastic. They have solid understanding of EOSIO. They also have better understanding of Global Social, Business and Economic Models. We are thankful to all Chinese Community that they have welcomed swedencornet (eosio.sweden) to the EOSForce world.
Experience with Global Enterprises
swedencornet (eosio.sweden) is founded by a team of energetic, optimistic, and tech entrepreneurs who are well recognized and have decades of experience in Information Security, Privacy, Operations, Governance, Legal, Compliance and Risks Management. They have served many Global Enterprises.
Note that, swedencornet (eosio.sweden) will always work in-alignment with these well-know, industry recognized frameworks, legislation and standards: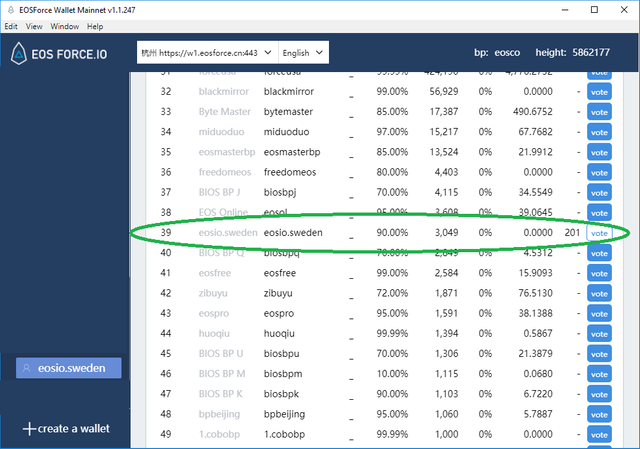 Holistic Approach to Information Security and Privacy
swedencornet (eosio.sweden) emphasis on fundamentals and sound principles of Information Security and Privacy in all aspects (ISO 27001/2, 27017, 27018, CSA CCM, OWASP, CIS L1, L2, EU GDPR, …); including, but not limited to:
People (Awareness, Culture, Ethics)
Processes (including Governance, Audit & Fraud Detection, Data Breach Notification process)
Technology (including Vulnerability Scanning, OWASP, Pen Testing, Fraud Detection, Forensics, Auditing)
Environment
Legislation (including Compliance, EU GDPR, EU-US Privacy Shield, China Cyber Security Legislation)
Geo-Politics, Organization,
….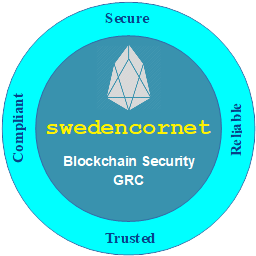 Links/Social
Links for EOSForce
WWW: https://eosforce.io/
Medium: https://medium.com/@eosforce
Portal/Wallet: https://explorer.eosforce.io/#/en
How to Deploy BP Node on EOSForce Mainnet