EOS MAINNET : Our account is COSTARICAEOS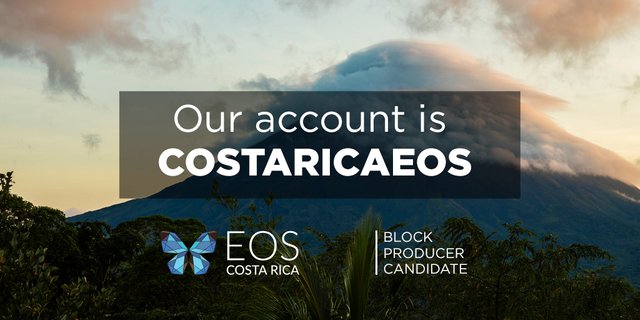 We are thrilled to be on the EOS Mainnet !!
The global EOS community has demonstrated an amazing capacity to come together and accomplish the successful launch of EOS mainnet, congratulations to all!
Please support our efforts and cast your votes for our Block Producer: costaricaeos
Our preferred account name eoscostarica was mistakenly registered by someone else as soon as the chain launched. Thankfully we managed to recover the eoscostarica account name and currently control it, however we have decided to continue to use costaricaeos moving forward to honor those votes that we have already received. If you wish to support us please vote for Block Producer name costaricaeos!