This Week at Cypherglass — Infrastructure Team Update — June 23rd, 2019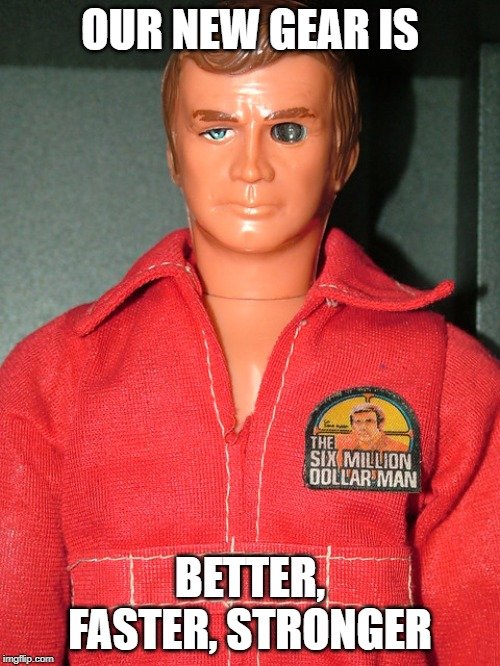 Our new gear is better than it was before… Better, stronger, faster… Pretty much like Steve Austin. Our new gear is a lot like the Six Million dollar man. It's all in production now, and we couldn't be more pleased. it's already running like a well oiled machine and we even need to do a little more tuning.
The marketing side of the Cypherglass house was also busy this week. Check out Rob's AMA with Zicen from Hello EOS here…
.
You can also read about our partnership with Morpheus Labs. Like Morpheus, our goal is to the onboard users and developers to the EOS ecosystem through education. The Morpheus Labs Blockchain-Platform-as-a-Service (BPaaS) is a great way we can accomplish this together…
https://medium.com/@cypherglass/cypherglass-morpheus-labs-announce-an-educational-partnership-9538f1a38117.
Unfortunately we dropped another three spots in the block producer rankings. Can't say we are too excited about that, but as always we are optimistic that brighter days are ahead.
Here's what's happening in our infra world…
• All of our new nodes are up and in production. Feel free to hit our API nodes and test the new response time. They are clipping along nicely.
• We moved Glass hosting over to the new environment and it's running like a champ.
• James wrote a really cool customer alert script for our new load balancer that checks the chain state and only calls an API server if it gets a good response.
• Worked through some disk config issues on one of our nodes.
• Did security scans on all our new servers and services.
• Started writing support docs for the new gear so that if someone gets hit by a garbage truck we have plenty of redundancy.
The EOS price is back over $7, so let's hope that is a baseline for a new move. Remember, this isn't your dad's blockchain, it's EOS!
Go EOS!!!
— The Cypherglass Infrastructure Team
Join us in discussions on our Telegram channel here… https://t.me/cypherglass
Twitter… @CypherglassBP
Or check out our website at… http://www.cypherglass.com