We the EOS holders.... might finally get a constitution
Yesterday was like a major last minute blow, when Dan suddenly withdrew the default constitution from github, and we were left with a blockchain possibly to launch without a constitution. How mediocre a blockchain would that had given us for the launch tomorrow?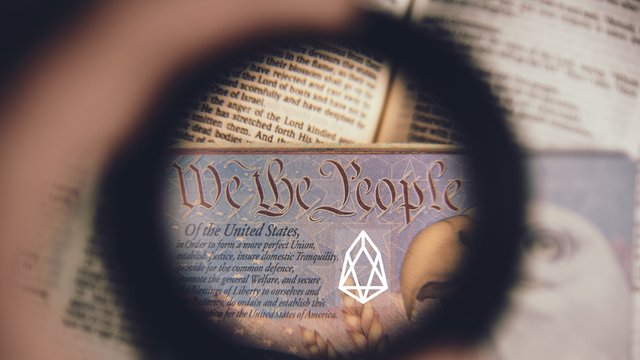 There were lots of different suggestions, for one to launch with a minimal viable constitution
https://forums.eosgo.io/discussion/1094/proposed-minimalist-constitution#latest
Whereas this would have been better than nothing, it would have lacked most things, that made this project so special.
In the course Dan suggested a radical approach (maybe not in all earnest) for the launch: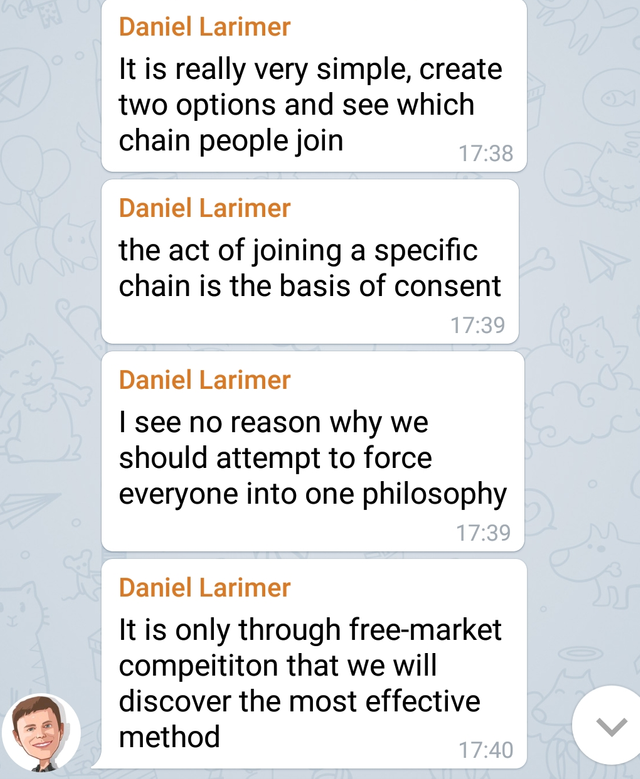 Of course this is the long term vision of EOS, and just brilliant approach, but certainly too much for an infratsructure launch. Finally news emerged from a group i never heard of:
EOS General Assembly - EOSGA - a group of prominent community members from every role in the ecosystem.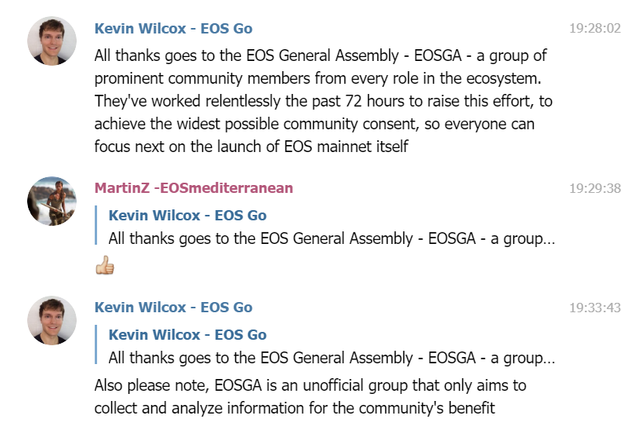 A few names have been dropped, but it's not really clear to me who that is. Anyhow, the outcome is resonable, it is a constitution generally based on the last draft by Thomas Cox and Dan.
See here for all the infos and highlight of the changes:
https://forums.eosgo.io/discussion/1109/governance-announcement/
Nevertheless this constitution is seen as preliminary and to be voted upon within 90 days. Beyond that, Dan called for a convent still in 2018: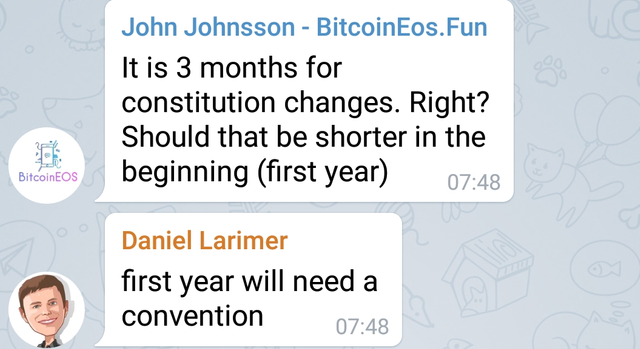 So although unexpected, b1 officials dropping the constitution didn't lead to chaos, but the community managed to pick up and provide a solution. This is really amazing and reassuring!
To me the launch was always a critical thing for its technical aspects, but i was sure, the constitution just would be there. So the recent development came as a huge surprise.
So is this the happy end? Can we lean back and enjoy the mainnet launch? How do you feel about those last minute developments.