Rami James from Scatter just reveiled some design drafts for scatter mobile. The draft includes a click dummy which makes the presentation even more exciting!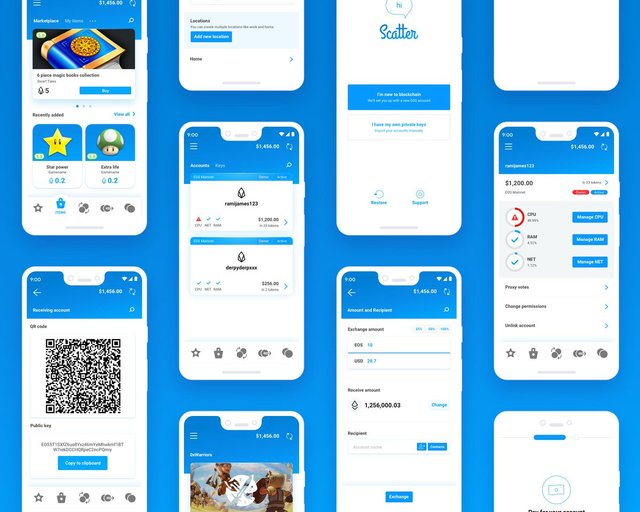 (link to original tweet... https://twitter.com/ramijames/status/1104876762062819328)
This click dummy shows just how the pages would work out online, but more that that, give awae 2 entirely new use cases:
1) Expect creation of new accounts to be supported....:
2) As well as a fiat tro crypto gateway, which will be even more important and would lower the barrier for new users to enter.
Now all we need are a few killer dapps!
You can play around with the dummy here: https://sketch.cloud/s/ovKnY/m1yLWyV/play
Excited or just having your regular cup of tea?