Preparation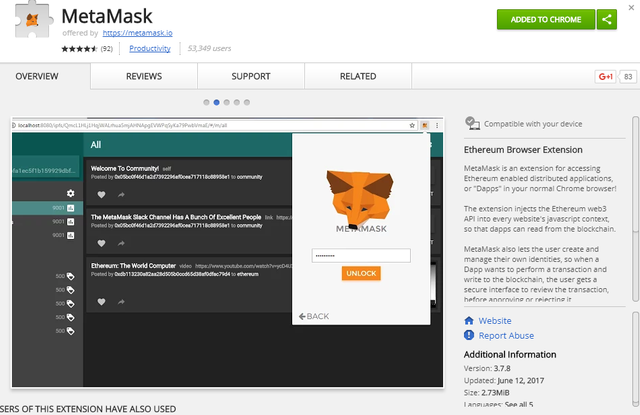 Backup
Backup MetaMask

Click MetaMask Addon Button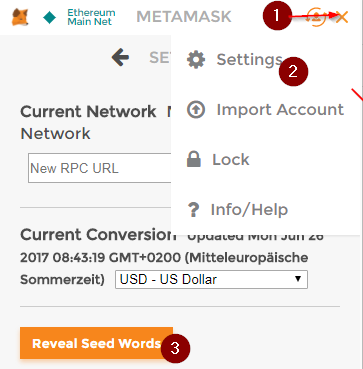 Click to open the menu
Click Settings
Click Reveal Seed Words
Tip: Download KeePassX password manager and store your Seed Words on USB.
Buy Ether
I prefer Changelly - they take a great range of crypto and Credit Cards

Select the currency you want to exchange for Ether
Select ETH
Click Exchange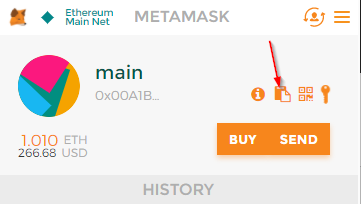 Open MetaMask and Click to Copy your ETH Address

Paste your Ethereum Address
Click Next
Next Screen is self-explanatory, just click Confirm and send the currency of your choice in exchange for Ether.
Enter EOS.io ICO
U.S. Citizen? Get a VPN NOW!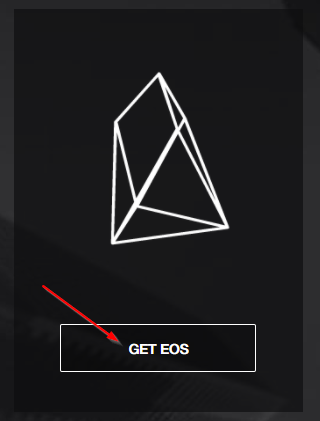 Visit EOS.io
Find and Click Get EOS
Confirm the checkboxes
U.S. Citizen? Get a VPN NOW!
Under How to Participate Click EOS TOKEN DISTRIBUTION APP
Generate EOS Keys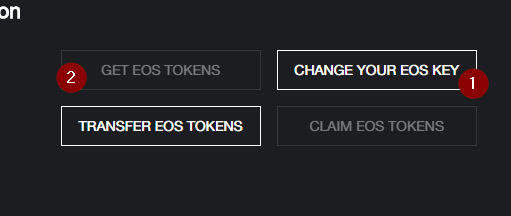 for my own safety, I can't show you this step, but you need to click GENERATE EOS KEYS
make sure to back your Private Key up using above mentioned KeePassX and USB stick, and confirm it via MetaMask popup
Buy-In
2 Click GET EOS TOKENS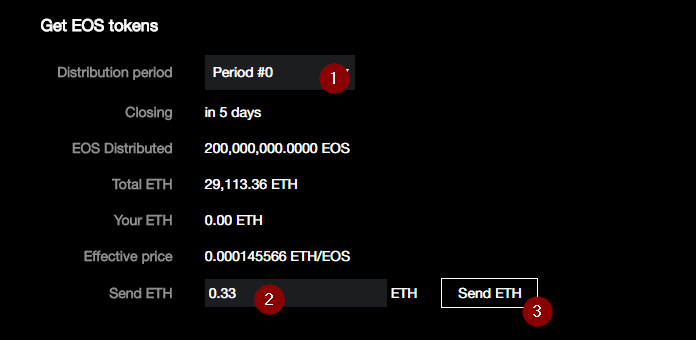 Select Period
Enter ETH Amount
Click Send ETH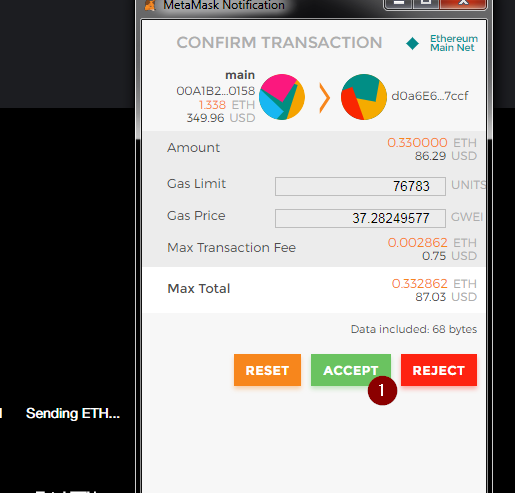 Click ACCEPT in MetaMask popup
Claim

You can claim your EOS Tokens after your invested Period is done. Period 0 ends in 5 days for example, then you can claim.