George Monbiot writes some strong articles about the environment, but this one is really scary. Humans may eat the planet to death. It's not just that the population is increasing rapidly. We are also destroying our food sources. Soil is being depleted, water sources used up and polluted, the seas being pillaged of life whilst choking on plastic and other pollutants.
We have to face the facts of living on a finite planet. Commercial pressures are encouraging the destruction of the remaining wild environments. At current rates we will have hardly any wild forests left within our lifetimes.
He mentions the major impact of eating meat. It requires far more resources than other food sources and consumption is increasing faster than the population. This is one of the reasons I gave up meat many years ago. Even cutting down a bit will help.
There are at least some encouraging signs. The Blue Planet 2 series has shows us more wonders of the seas, but has included heartbreaking scenes of animals killed by our thoughtlessness. The final programme went into more detail about our impact, but showed that some populations could recover if given a chance.
Even if a species does recover now it is still in danger as we dump more waste in the sea and global warming is having an impact. Even if you don't think we cause that you cannot deny that humans are responsible for the plastic and other waste.
We can each make our own efforts to improve matters, but there needs to be action at national and international level to make a real difference. We need leaders who can think about the long term. Those seem to be lacking.
We have to care about more than ourselves.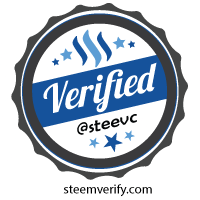 I'm Steve, the geeky guitarist.
I'll buy guitar picks for Steem Dollars
If this post is over seven days old you can vote up one of my newer posts to reward me.
Spam comments may be flagged