With my work with ecobricks the question of plastic's potential gaseous toxity is important. Ecobricks are basically plastic bottles packed with alot of plastic to make a reusable building block. With all this plastic, comes the question, asked to me here on Steemit by @mitneb and recently on our Ecobricks.org forum by Aandupaandu. I would like to share some insights from the years of research by my colleagues and I on this issue.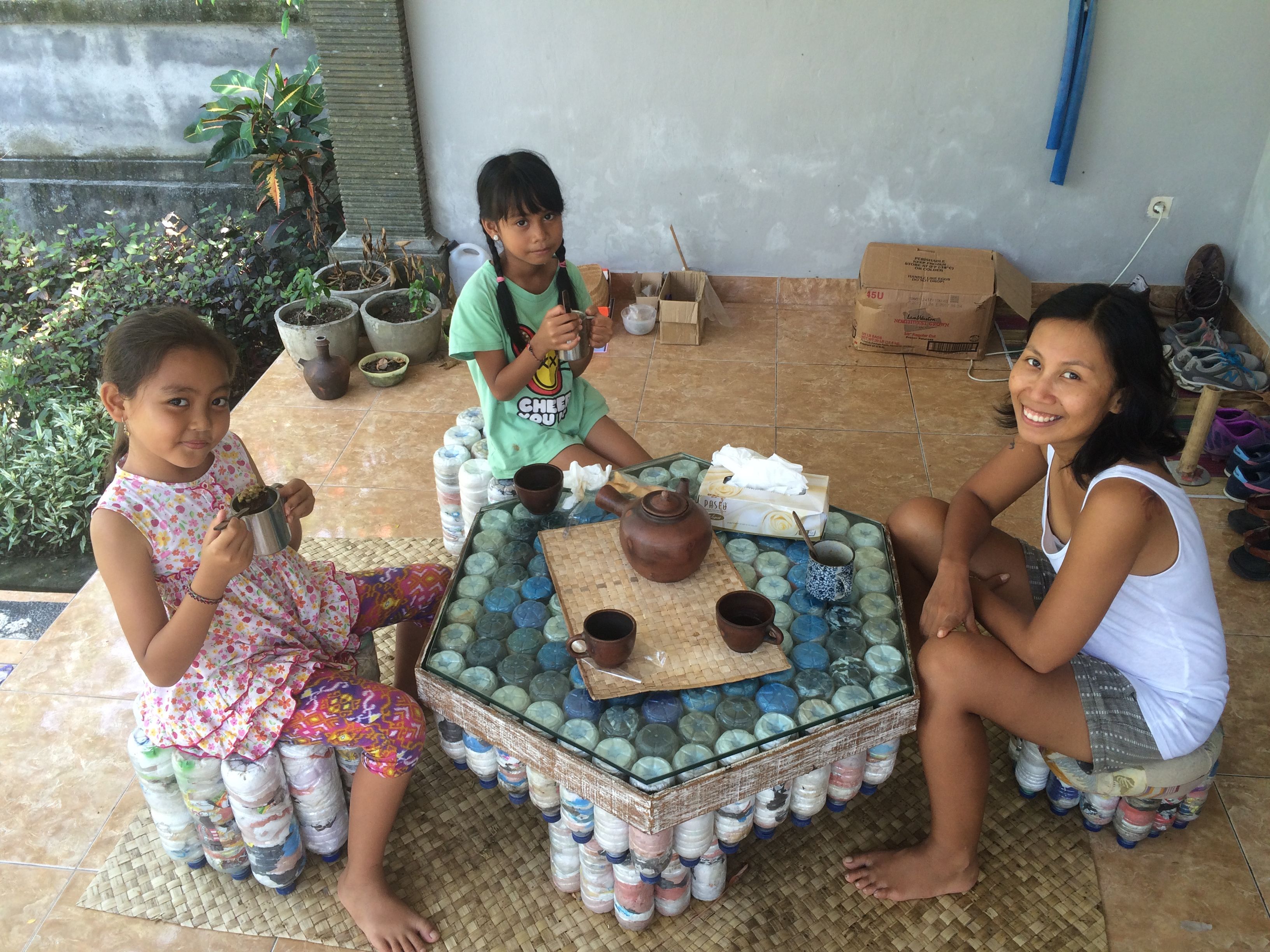 Question by Mitneb: "Looking forward to reading more about your work with the ecobricks. I am wondering how UV ray resistant is the plastic, and how the bricks are used for construction that overcomes the short lifespan due to UV ray deterioration. Or maybe it is a non-issue. I am looking forward to learning more about it. Cheers!"
One of our cofounders of the Global Ecobrick Alliance, Jo Stodgel, recently partnered with the Los Alamos Research Laboratories to conduct a test on emissions of plastic bottle ecobricks.
For this research project, Upcycle Santa Fe, his org, built a dozen tiny-home test boxes, each with an internal room space of 2 x 2 feet, and a wall depth of 4 inches plus exterior paneling. Eleven of the boxes were filled with sample materials, and one was left empty as a control.
!(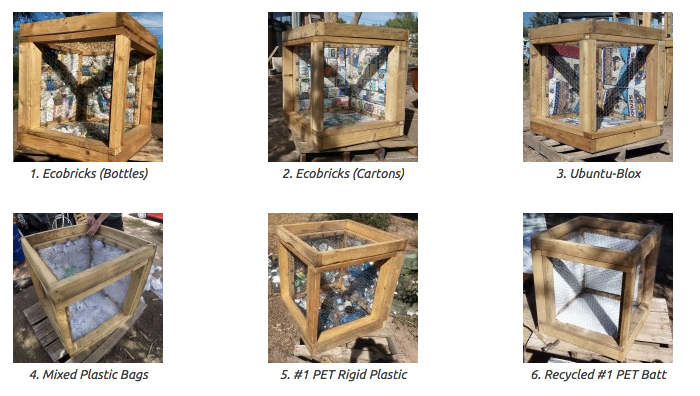 )
Later, under the same conditions, the air inside the boxes was tested for contaminants. You can read about Jo's work and results here They could barely find anything in the air. The tests largely showed the emissions of ecobricks to be negligible in constructions.
However, the question of what gases are released when plastics photodegrades is one that we continue to research. I wish Jo had involved the sun more in his testing, with a more sealed enclosure. If anyone has any insights or links that they can share, we would all love to see them. Meanwhile, here is a great paper that discuss the other ways that plastic degrades Its pretty heavy reading, but it does seem to substantiate Jo
s conclusion that ecobricks in a construction will not gaseously degrade.
To be 100% safe, and allow for any offgasing, I recommend covering as much of the ecobrick as possible when building with them. In my home I build with ecobricks outside for my garden, and use ecobricks for my furniture-- keeping them out of the sun on my patio.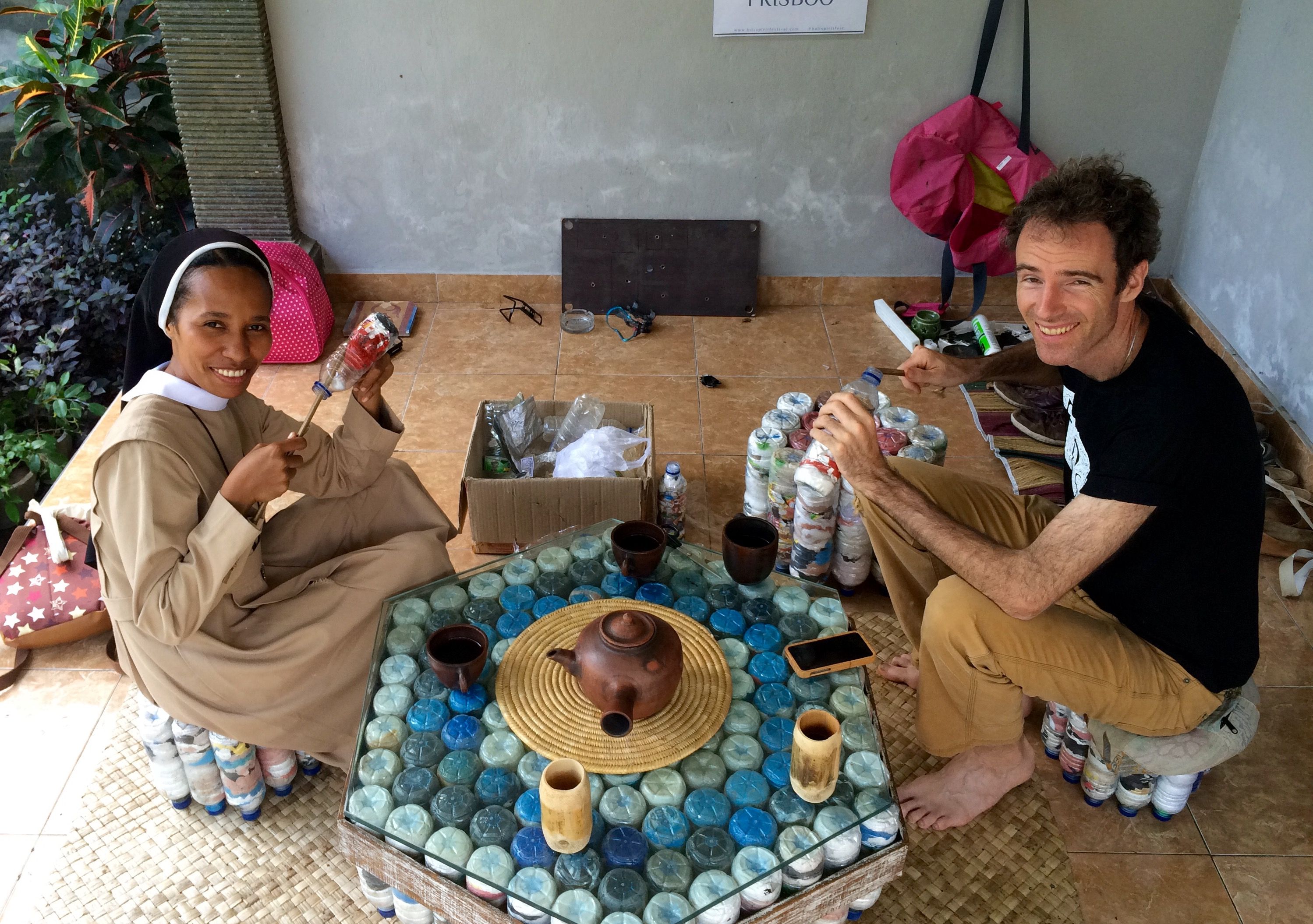 Ecobrick furniture on my outdoor patio
One thing is for certain, ecobricks dramatically reduce the potential for plastic to photodegrade and degrade in all other ways. By packing a bottle full of plastic, the net surface area of all that plastic is reduced from a surface area of a football field (imagine all the plastic laid out flat), down to a maximum surface area of the bottle used. Furthermore any off-gasing of the plastic inside is contained by the bottle. Our researched hypothesis remains that the resulting bottle surface area (1/100,000th of all the plastic packed) stands to release a virtually no gas (as shown by Jo's research), and none at all, if completely enclosed by cob or cement.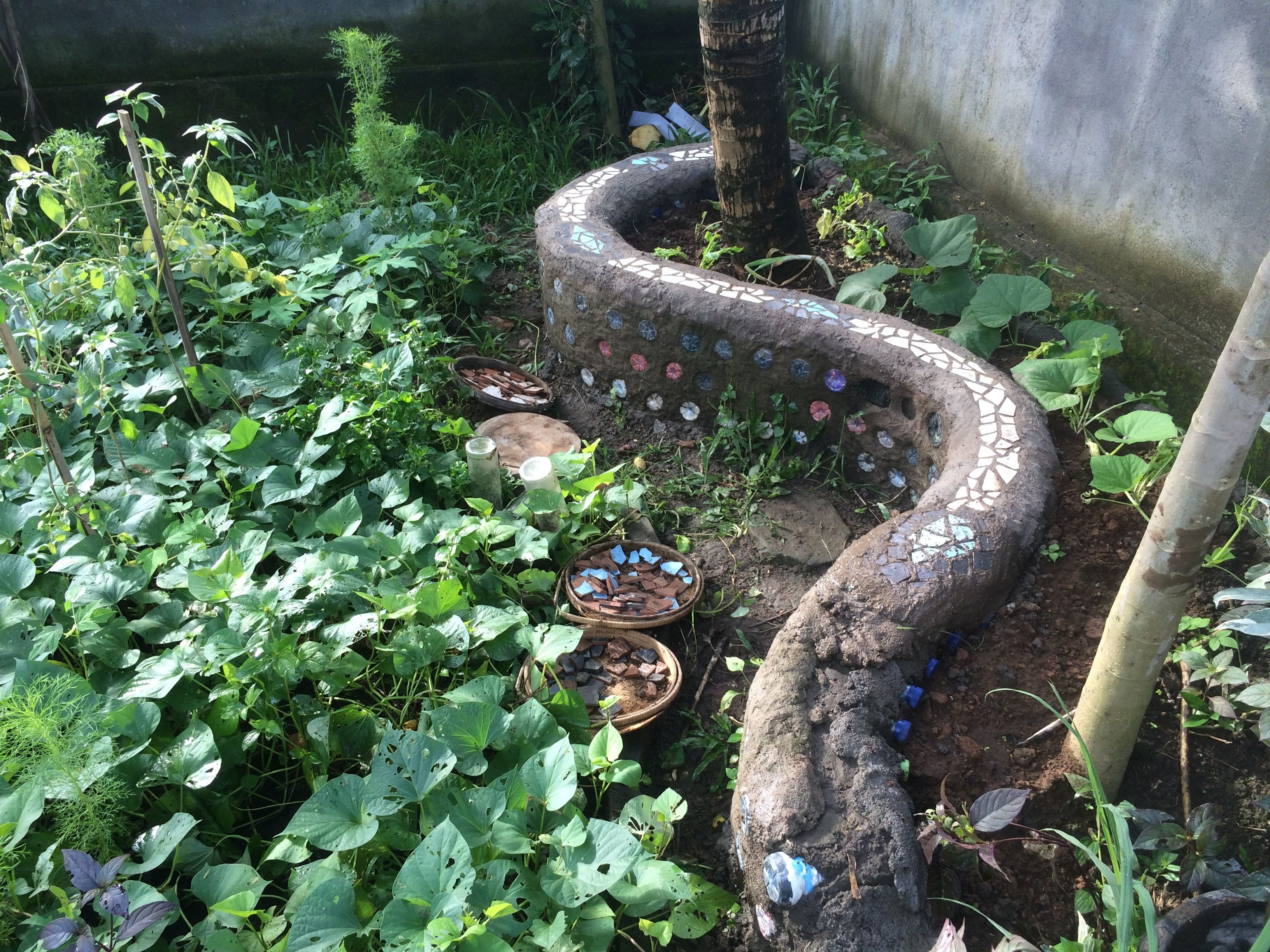 Building with ecobricks in my garden. Note how 98% of the ecobrick is covered by cob
Again, I would personally like to know more about the chemistry involved when UV rays breakdown polymer molecules. I had some folk from Dow chemical recently visit me to learn about ecobricks. I asked them to ask their chemists. Looking forward to a detailed reply.
So that's my take on it at the moment. Don't worry, no corporations, plastic or oil companies have funded this research! 🙂