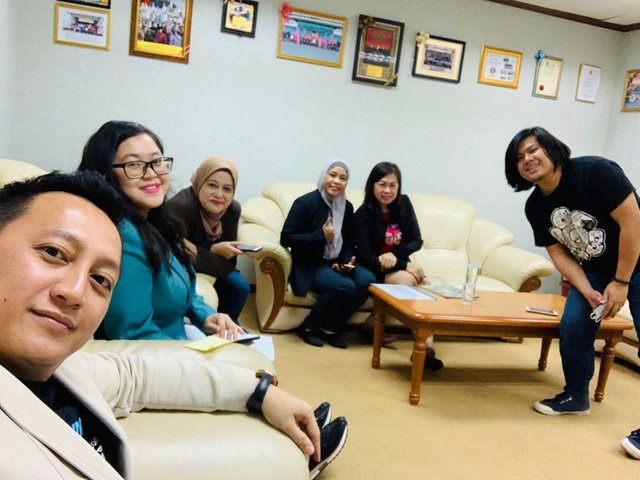 Sabah Techpreneur Association (SATA) made a courtesy call to Yang Berhormat Datuk Dr Yusof Yacob, Minister of Education & Innovation at his office on 5 March 2019 to invite Datuk as a Guest of Honour to our first ever Appreciation Dinner which is also SATA's 9th Anniversary in existence to be held on 9 March 2019 at Shangri-La Tg. Aru Beach Resort.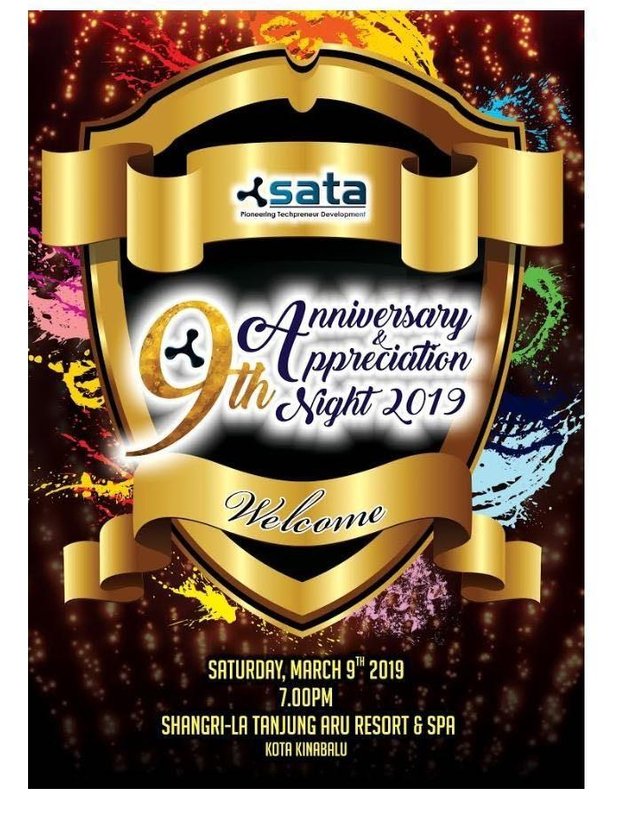 The invitation was extended by Organising Chairperson Melissa Wong, who briefed Datuk Dr Yusof about the event.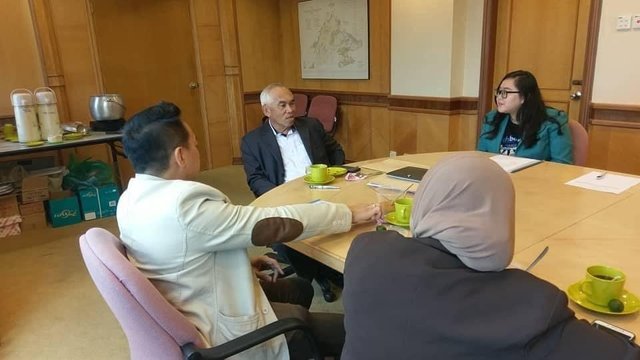 The friendly and very welcoming minister is a wonderful supporter to our mission to create more entrepreneurs in Sabah. Among the highlights of the evening would be the awards for SATA entrepreneurs who have accumulated over RM1 million revenues from the time they won the startup fundings sponsored by Ministry of Education & Innovation through #Pitchborneo program. We also hope to see steemian @danieldoughty at the dinner to honour him as one of the wise judges in Pitchborneo.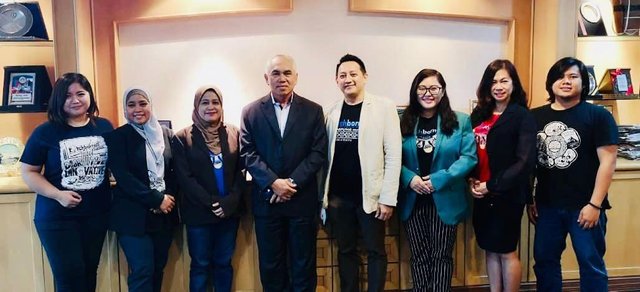 From left Rozilah, @kayongkitchen, @santiqi, Datuk Dr Yusof Yacob, @blackwoodborneo, Melissa, @sindiyfyc, & @apyst,
Fruitful meeting with Datuk Dr Yusof who always encourages SATA to look for new ideas and be innovative.