Just attended the opening of the E-Nation Symposium which was organized by Magic to gather entrepreneurs, investors and policy makers under one event. Just managed to hear both VIPs gave their speech which contained quite a lot of key points that I want to jot it down here. The two speakers are YB Datuk Seri Mohd Redzuan Yusof who is the minister of entrepreneurship development and Vivy Yusof who is the Fashion Valet and the Duck Group cofounder.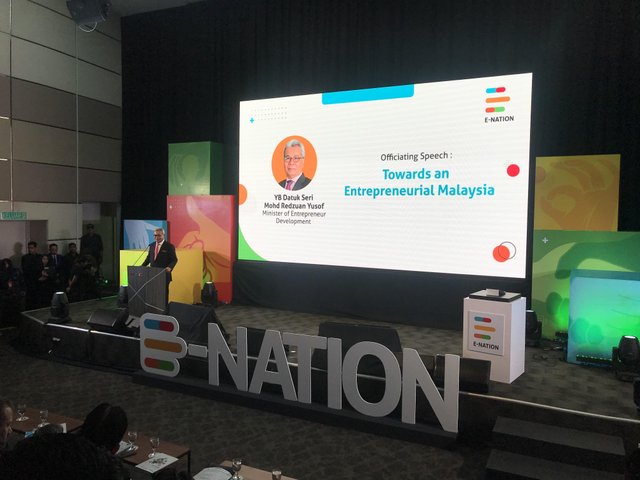 Speech by our Minister of Entrepreneur Development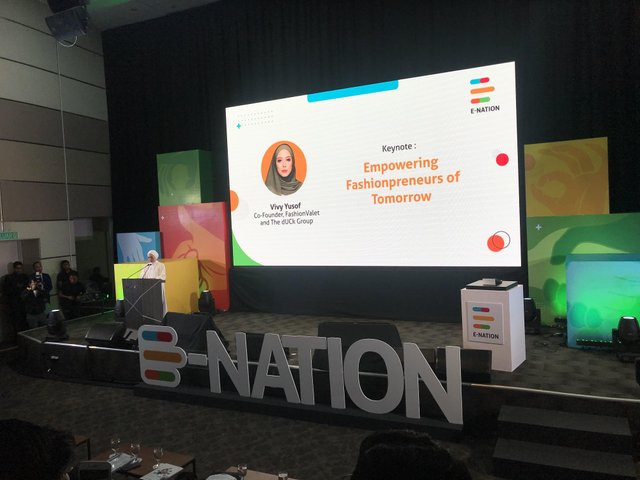 Speech by an inspiring entrepreneur, Vivy Yusof, cofounder of Valet Fashion, 1.8mil followers on Instagram!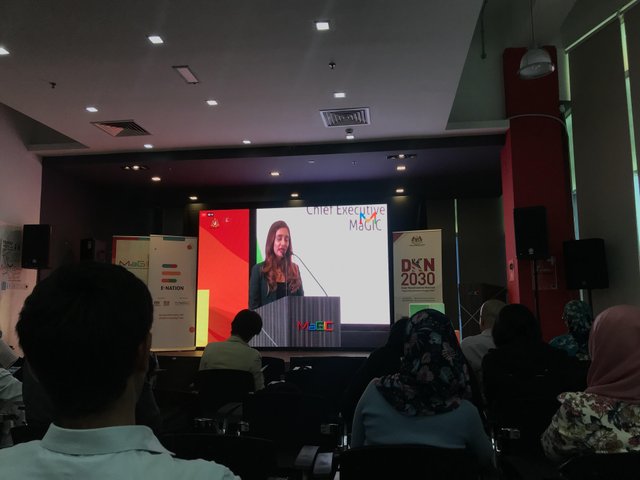 Speech by CEO of Magic, Dzuleira Abu Bakar. Didn't get to listen a lot as we are stucked outside with the screen and the line was not good.
Entrepreneurship is not for the average person.
You have to deal with intense emotions at the same time. Like how Vivy put it, you are so thrilled to seal a deal and suddenly a key staff tender resignation. Then, you are now facing with a potential client and have to put on a confident and cheerful face. It will be more challenging when you have both business and family to juggle. The intense and multidimensional change of emotions will break anyone who is not prepared for the entrepreneurial path.
Change is the constant.
I had experience this personally that without change, I will feel trapped and not able to get out of the dire situation. Doing the same thing while expecting a different outcome would be a very not possible. From what the speakers sharing, it is all about adaptation and get the right strategy to fit what we are doing. Without the courage to make changes, our business would die off easily.
Government is pushing SME to hit 50% of nation GDP by 2030.
A clear direction by Tun Mahathir, our PM that the government wants to move Malaysia to the tech hub of Southeast Asia. They will get more support for SME like tax incentives, trainings, facilities and more. Engineering is also one of the core pillar for the nation to move forward to become the lead nation in the region. Thus, coming out to start up at this time is definitely a good time as there are more favorable policies to support SMEs.
Focus in R&D, get more local product on market.
From the minister, he had mentioned that there are a lot of unclaimed grants for R&D but there are little to none to take up. R&D is the key driver to get the nation to be resilience from the challenge of globalization. The government also mentioned that there will be more support for local products that want to get on the shelves. This is something very encouraging for us to start something and build something home bound.
Don't give up.
Last but not least, if you have a dream of doing or achieving something. There is always a chance for it to realize. The only way that it won't happen is giving up and not taking any action. That's the only obstacles that will stop us from pursuing our dreams. Thus, just keep in mind that no matter how hard it is, just keep moving.