Tweaks in...
(Wa wa wa wa, humming Rianna- work)
Increase volume
OK, there is a transmission, transmission.. No I mean amebo transmission on steemit transmission. Hahahahah
Is them that know oo...
All glory to God, for life. Glory to him cos you are here today on this show to read my dairy
Just know I appreciate your coming, and I love you.
---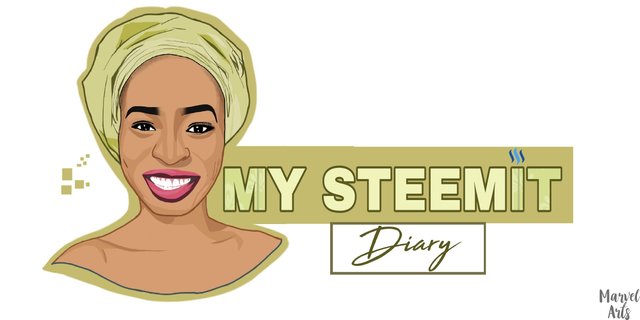 Hahahaha, so another awesome episode of my steemit dairy, specially prepared for you. Just you alone.
So let's get started... I got a lot of gist for you, a lot of amebo as usual
Let's go!!!
.
.
.
OFFLINE DAIRY
Exam things on point, but still a lot of things going in my head.
But one thing I believe, everything is for our own good. No matter how bad the situation is, it is for our own good. So I stick to God.
I have just four more papers to go, exam has been stressful as usual while I'm try to stay connected here. I hope for the best tho, so I do my best.
ONLINE DAIRY
who else noticed @phunke, who talks about children and their upbringing, it been a while we saw her, or did I miss her?

A lot of accolades for our dear @ogoowinner, she is so working sponsoring the @naijapidin development and it been pretty cool.

@naijapidgin now has a discord channel!!!
Now you can follow the trail, use the tag and get upvote!!!
But note!, plagiarised posts would be flagged!

SIN2 has a lot of amazing contest ongoing, by @ehiboss, @mediahousent.
You should participate and stand a chance to win SBD and free ticket to SIN 2

Hahahaha, did you see the kare kare @adoore-eu made for @surpassinggoogle? That woman is a wonderful cook, despite the fact that @surpassinggoogle loves the taste of starvation (he barely eats) she still had to press him until she preparedkare kare for him. Lolss, you should see the look on his face, he was pleased

Congratulations ooo, It seems one of the Nigerian curators just got a new ride, information reaching me... A lot of people congratulating @fisteganos. Fi baba, have heard a lot about him, I saw him in a video carving eyebrow, your girlfriend is lucky oo

Why is there no meet-ups bells now? Is it the price of SBD that caused it?.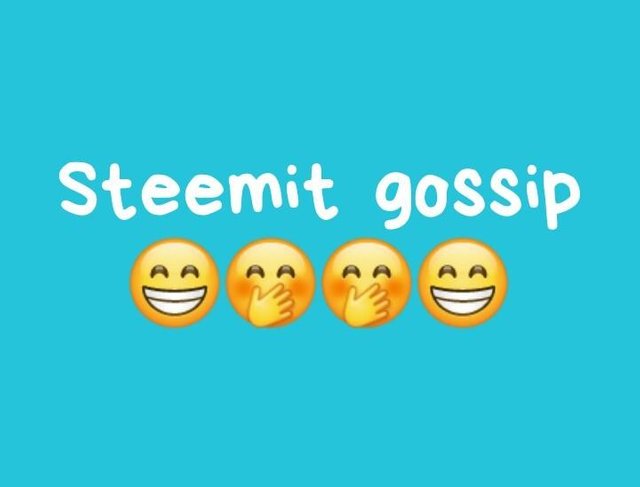 STEEMIT GOSSIPS
Humm oya come, leme feed you with some gossips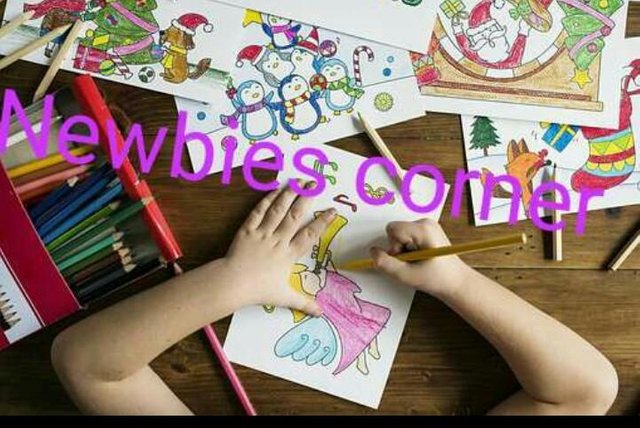 NEWBIES CORNER
So how are ya doing newbie, hope you are enjoying your stay here.
Make it a must to post everyday.
@gee1 fun time is there for you to catch fun
@ulog is there too, tell us how your day went
So many contest and challenge to participate in.
So @soorefunmi made an explanatory post about steemit. Visit her blog and read, you would love it
ENTERTAINMENT
See who was caught breaking. Hahaha @mimy the break dancer.

ADVERT
@bookoons hair, you would definitely find your style.
---
---
@air-clinic show!!!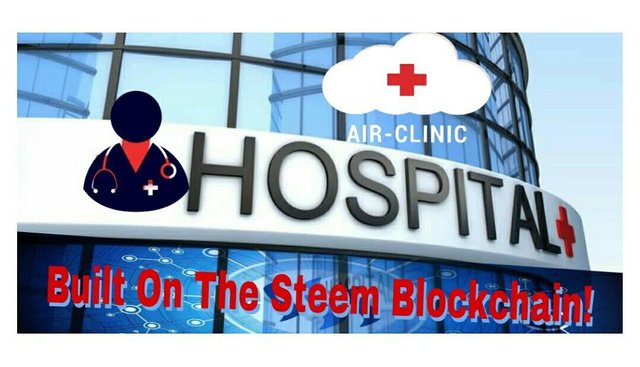 You dont want to miss out any of the weekly activities...
Check them out and make sure you participate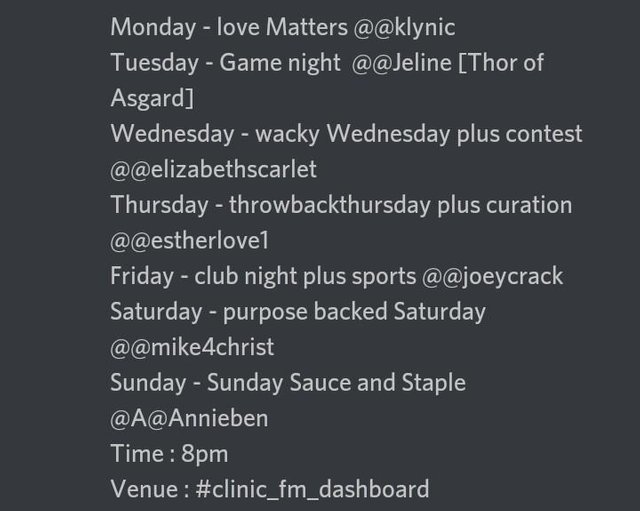 Join the shows and win sexy SBD courtesy to @klynic
---
GUESS AND WIN
missing items
---
MEME OF THE WEEK*
missing item
.***
ANNOUNCEMENT
@jeaniepearl TGIF show is out, don't carry the course
Tomorrow, anticipate
@zizymena Saturday night (Hahaha)
@oluwatobiloba Saturday talk show( I sent ice cream to everyone last week)
@soorefunmi saturdayselfiecontest (let's see your face)
@adoore-eu, restaurant with mouth watering meal( mama, I'm hungry)
Catch up on @camzy blog for entertainment flash
---
Conclusion
To my lovely readers, thanks for coming. I love you
Well, I need to take a break, I have exams on and it not so easy combining steemit and exams together, so you might miss me for some days.
Don't worry I have just four papers left I would give you amebo next Friday. Thanks for understanding, I might post short post once in a while tho.
I will miss you😘
Honorable mentioned
@zizymena
@jeaniepearl
@burlarj
@adabless.
Thanks for the gist.
I'm so sure you love my steemit dairy, and I take it as a duty to get you entertained.
So do you have a complain, contribution or suggestion? Feel free to drop it on the comment box. I love you.
As usual...
Give away.... Yaaaaa
So first five people to comment, upvote and resteem receives a sum of 0.10 SBD each
To send me gists and gossips or an upcoming birthday, events or to place your advert, contact me on..
Whatsapp-08148147974
Telegram- rebeccafl
Discord- rebeccafl
Gmail- @rebeccabukola58@gmail.com.
you might want to support my dairy, feel free to show the love, by sending steem and SBD donations to @rebeccafl. Thanks
Supporter and donator so far @zizymena and @jeaniepearl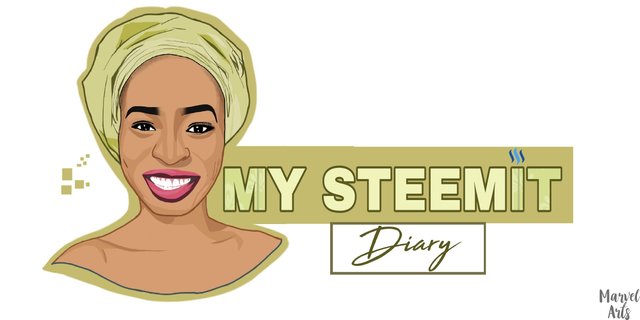 please ignore all my blunder.
I made a lot
Thank you
Be you!