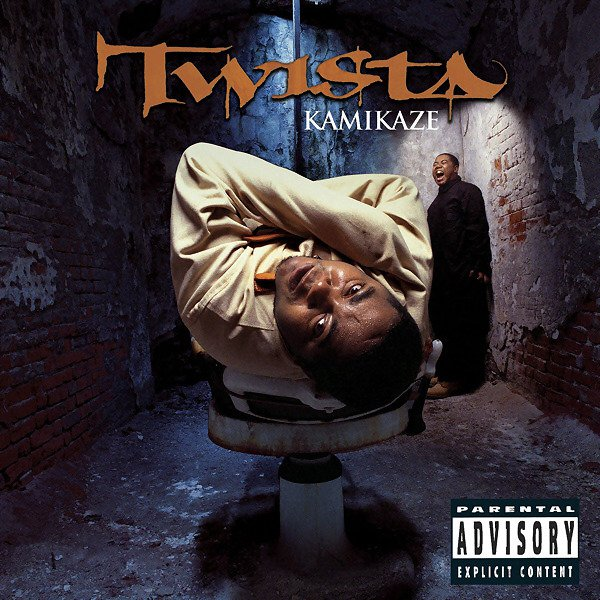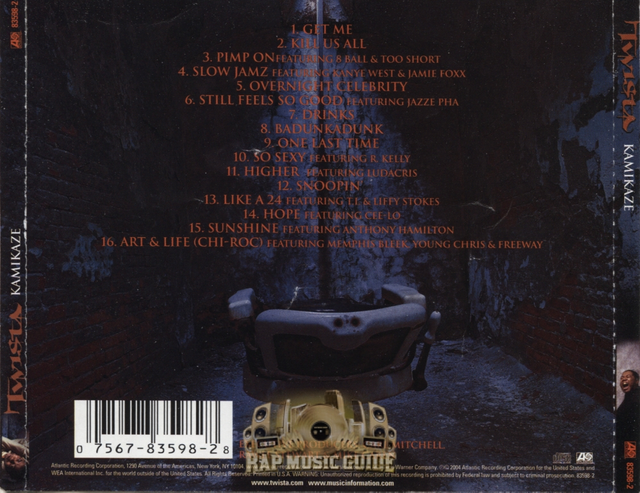 Title: Kamikaze
Artist: Twista
Artist's Hometown: Chicago, Illinois
Genre: HipHop/Rap, R&B, Midwest Rap
Release Date: January 27, 2004
Length: 65 minutes 55 seconds
Label: Atlantic Records
Personal Rating: 3.5 out of 5
Track Listing:
Get Me
Kill Us All
Pimp On (featuring 8Ball & Too Short)
Slow Jamz (featuring Kanye West & Jamie Foxx)
Overnight Celebrity (featuring Kanye West)
Still Feels So Good (featuring Jazze Pha)
Drinks
Badunkadunk (featuring Jazze Pha)
One Last Time
So Sexy (featuring R. Kelly)
Higher (featuring Ludacris)
Snoopin'
Like A 24 (featuring T.I. & Liffy Stokes)
Hope (featuring Cee-Lo)
Sunshine (featuring Anthony Hamilton)
Art & Life (Chi-Roc)(featuring Memphis Bleek, Young Chris & Freeway)
Don't Get Me (Outro)
Bonus Tracks:
So Sexy: Chapter 2 (Like This)(featuring R. Kelly)
Freek-a-Leek (Remix)(featuring Petey Pablo & Jermaine Dupri)
Personal Opinion:
Anyone that loves Hip Hop can't deny that Twista is a legendary figure in this game. He's been around since the early 90's and has been dropping albums consistently, and is still going. When I listen to this album it reminds me of riding around with my older cousin or being around as a child while all my mom and dad and their friends kicked it. This album was one of the albums that was playing in the background. While I may have been very young when it originally released, I was still old enough to know that this shit right here, is DOPE. I garauntee you give this one a listen! A classic.
Songs That Stand Out:
#4 Slow Jamz
Featuring Jamie Foxx & Kanye West
Produced by Kanye West

#5 Overnight Celebrity
Featuring Kanye West
Produced by Kanye West

#14 Hope
Featuring Cee-Lo
Produced by Toxic

#15 Sunshine
Featuring Anthony Hamilton
Produced by Red Spyda