Yes I did a 16 episode marathon out of 20 yesterday. I finished Season 1 of Good Behavior and then wrote a review of it on Bitlanders. Finished writing it in like I dunno, 5 - 7 hrs? Afterwards I watched Season 2.
Man if you've seen Season 1, it's nothing compared to Season 2. If you're jaded and have issues, all of those are going to bubble up one way or the other if you watch it.
And if you've read and researched the right things to help yourself improve for years even before watching it, you will even start to question your mind.
Why does the mind always think negative? Why do you think your life sucks? Does it even really suck at all or do you just think it so and so you do self sabotage? Why do you punish yourself? What did you do to yourself? What happened to you? Why do you even think low of yourself?
We've all heard about the cliches... We are what we eat, we are what we read so most definitely we are what we think.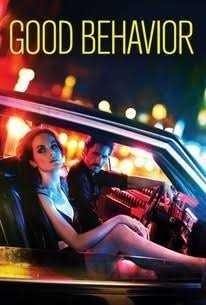 Should you watch Good Behavior Season 2? Yes if you want your mind to be bothered by your deep seated and buried thoughts. Yes if you are jaded and damaged. And yes if you want some steamy scenes and want to be bad but are good. 😂 No, if you're a kid. No if you don't like psychology. No if you are a very successful adult (because you might not be able to relate)? 🤔
What is Good Behavior about? It's about a thief, ex-convict, recovering drug addict and con artist woman who wants to be a good person. It's about a mom wanting what's best for her child. It's about a woman who wants to function normally but can't help but commit crime and hurt herself and those around her all the time.
Here's the trailer.
It's better to watch the first season in order to understand the characters and their story. Do not skip season 1 to get blown away by season 2. 😁 Both seasons seem different from each other. Seriously it's like a different show with the same characters. 😂
It's amazing, that's all I can say about it. Will probably do a review of the second season too. Don't forget to watch season 1 first. 😂
This is just a quick post so up to you if you'd really like to watch it based on what I wrote. 😁 Can't help but write this draft yesterday after I finished it. 😁
Anyway ciao for now!
XOXO,
@artgirl
P.S. If you don't have Byteball yet, read this so we both get some $$$. You can earn $$$ even without a Steemit account too. Use other attestation bots.
---
For my art, writings and other posts, feel free to check my blog page.




WARNING:
Spam comments will be FLAGGED / DOWNVOTED if it is not revised upon warning.


Image from Rotten Tomatoes.
Written by @artgirl for Steemit.
© Art x Stephanie Rue
@artgirl is a freelance artist and also an online seller. For art and writing commissions, feel free to contact me.
For business inquiries, you can chat me up on Steem.chat, Telegram or send me a Facebook message. Link in my bio.

---




---
Like it?
Upvote, Follow and Resteem for appreciation.
♥ Thanks! ♥