Developers have a common slang which is "Coding is life". Even writers will say; Writing is a way of life and life writing is the recording of memories. These statements aren't true if, you're a programmer and you don't code every day or a writer and you don't write regularly.
Blogs or websites are tools meant for writers. With blogs, writers are allowed to freely express their thought about something or events.
Owning a blog these days isn't a hard task anymore compared to back in the days. There are lots of tools online that will instantly create up and running blogs. I once had a blog back in 2012/2013 and I know how difficult it is to set up a domain. The last blog I had was on popular blogging platform Blogspot before I moved it to WordPress after purchasing a domain. It wasn't easy configuring everything back then.
I officially stopped putting up contents on my website after I joined steemit. Although, I never wanted to leave my regular blog visitors behind while I join steemit. The problem was, there wasn't any way to automatically publish the same article on steemit and on my website. So I abandoned my website for steemit because I couldn't manage the two.
Ever since I returned back to steemit in 2017 after joining in 2016, I have seen how Steem Blockchain has grown and adopted by many individuals, bodies or companies with great ideas. A lot of Dapp developers are currently helping the Steem Blockchain get known to the world by building different Dapps on the chain.
While I was surfing the trending page on steemit, I came across a post that introduced StateofTheDapps; a platform that houses lots of Dapps of different Blockchains. After I checked out StateofTheDapps, then I realized it's even more than a website but a community of different Dapps on POA, EOS and Steem Blockchain.
I was overwhelmed with the list of awesome Dapps I found on StateofTheDapps. One of the Dapps that caught my attention was Engrave. A Dapp that would have solved the problem I had back in 2016/2017 after I stopped publishing contents on my website. And that is why I'm writing this blog post just in case there's anyone willing to keep their website visitors while they blog, to earn on steemit.
Introduction To Engrave
According to the definition from the team, "Engrave is first, complete, native blogging platform build on top of Steem network."
I see Engrave as a platform that connects a blogger website to the steem Blockchain, allowing them to earn while they publish a post on their websites as usual.
Engrave is a win-win idea for every blogger on the Internet, for they don't have to lose their unique website readers while they blog on steem Blockchain. Also, they earn for every quality blog post published.
My First Impression (Landing Page)
I love what I saw the very first time I accessed Engrave. It's a lightweight website that loads in a blink of an eye, providing complete information of what the platform is all about.
Check out the whole information on the Landing page.
---
Signups And Login
Currently, users can only log in with their steemit account via SteemConnect. If you don't have a steemit account, create one or wait, while Engrave releases their next milestone. I guess they'll provide a better way to login or get an account.
Creating My Blog
I was presented with the three options above, just after I logged in. Those are the options available to set up my blog or website.
Blog on a subdomain
Blogging on a subdomain is free. All that is needed from you is only your preferred blog address, and to select from the domains(dblog.org, engrave.site and engrave.website).
From the image above, I chose my blog address to be rufgist. This means after setting up my subdomain, my blog URL will be rufgist.dblog.org, rufgist.engrave.site or rufgist.engrave.website depending on the option I choose.
Custom domain
This option is meant for users who already own a domain. Configuring your domain to point to your Engrave page is very easy as the steps are already shown from the page. Use your registrar's DNS servers and change record A to 139.162.185.235. Do the same with CNAME record with www as a host. You can contact Engrave on Discord if you need any help.
Buy A Domain Using Steem/Sbd Via Engrave
The service on this page is similar to that, which is provided by top domain selling sites. Kudos to Engrave for being the first platform allow users to purchase their desired domain with Steem or Sbd tokens. This process does not take time. All that is expected from you is, to have a sufficient amount of Steem or Sbd required and complete the transaction with SteemConnect.

The price needed to purchase a domain varies. From the Image above, the amount of tokens needed is either 15sbd or 35steem. The amount of token varies depending on its market price.
Note: Any domain ordered expires after one year.
Template Or Theme
There are three different powerful blog templates available to choose from while creating your blog with Engrave. These templates can be switched at any time. The beautiful feature of these themes are the rate of their responsiveness.

Are you wondering, why are there just three templates when other platforms like Blogger has more?
Engrave is aware of this and they've promised to provide a more powerful template as time goes on.
Workspace - Setting Up A Subdomain & Publishing The First Blog Post
Creating a blog with the subdomain option is easy as it only asks for blog address, blog title, blog slogan, to pick a theme, blog category, and email address.
I was able to successfully create https://get.dblog.org with this account @readarthurss. When I was done creating the domain, then my dashboard displayed.

From the above page, I am able to manage my blog with the available settings, complete my profile, write a blog post to get published both on https://get.dblog.org and on @readarthurss steemit blog. The last option from the image lets me see my blog posts.
While creating my blog, I used Stellar theme. You can view how beautiful it looks like by checking out the live demo here https://get.dblog.org.
Engrave's Profile On Stateofthedapps
Stateofthedapps shows the details of every DApp listed including their development activity, active users, transaction, volume, and main address.
I was quite impressed with the result I saw for Engrave;
development activity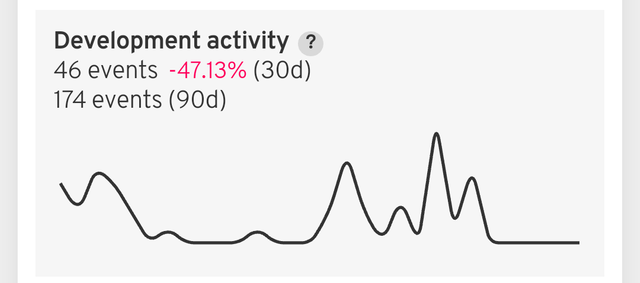 Active users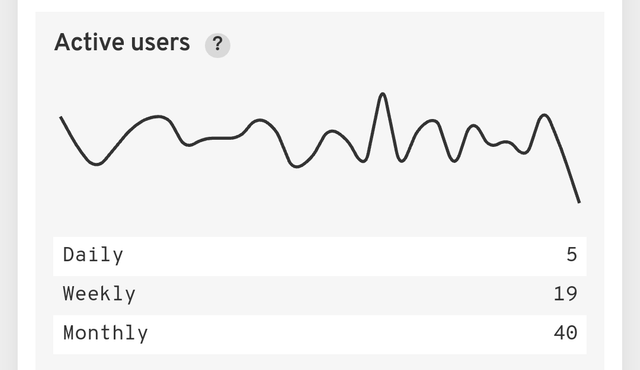 Transaction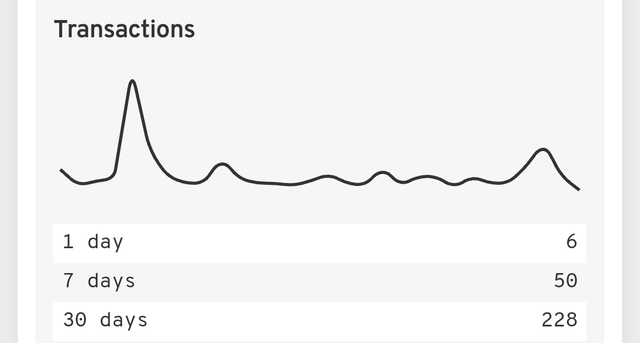 Volume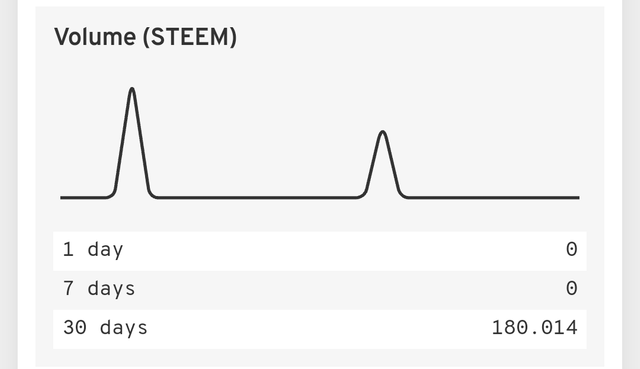 Mainnet address.

The above data was last updated on 30th of January 2019 ranking #157.
Engrave Vs Blogger
Blogger and Engrave are not mate when they are compared in terms of time they were created. Blogger currently has lots of features than Engrave. Although, the few features that are available on Engrave are more advanced than that of blogger's.
I logged in to my blogger page to check if, there are any changes. But there isn't any! This isn't the same story for Engrave because there are more options coming soon...
Below are the options available to a blog owner on Blogger and on Engrave.

I prefer Engrave's interface because it has a high probability of attracting user's attention. And that is one of the important factors we look out for when visiting a website.
Suggestion
Immediately after creating https://get.dblog.org, I noticed I am not allowed to delete it or create another blog. This is not the same with Blogger, On Blogger, I am able to delete and re-create blogs as many times as I can. This option will be really helpful to Engrave user.
I created https://get.dblog.org for a test, Due to the lack of a deletion button, I am not to able to delete or create a new blog.
Conclusion
Engrave is still young! And I believe in its team. There are lots of ideas that are yet to be implemented. Engrave will surely stand out to be best. It's an open source project which will enable users chip in ideas to its repository easily for fast code implementation.
Thank you all for reading my post. I'd love to know what you think about Engrave in my comment section.
Bye for now.