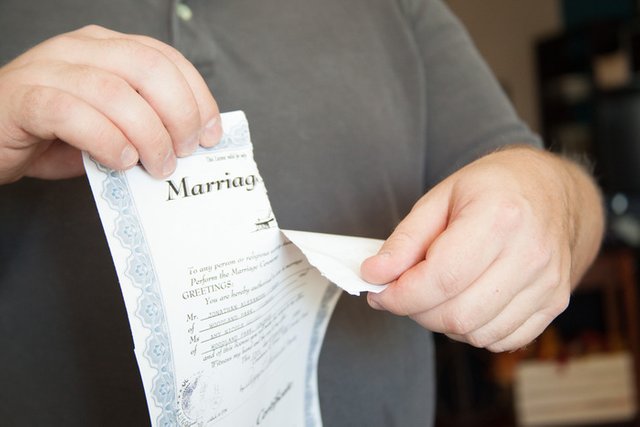 A man tearing up a marriage licence. He's tearing something up in both a literal and a figurative sense.
To tear up something/tear something up means
A) to rip something (usually a piece of paper) to shreds in order to destroy it completely.
Example sentence:
Sandra tore up photographs of her lying and cheating ex boyfriend.
B) to pull something up from the ground
Example sentence:
A storm tore up several trees in the area.
C) to cease to accept an agreement or a contract
Example sentence:
President Trump tore up the Iranian nuclear agreement.