Greetings my Dear Community!

I do not know if only I am but I feel that life is more accelerated every day, (the tasks of home, work, studies, take our children to school, look for them, take them to sport, among many other things) that gives no chance of anything but , but it seems that the day does not yield and you would add more hours to fulfill what you lack, but despite all this we do not end up complicating our lives by doing favours to others, example, you walk with your life and complicated with all you have to do and comes to your sister asking you to take care of her children, or comes a neighbor asking you to lend your kitchen at the least suitable and appropriate time, can delay your planning to eat at the usual time, or just get your cousin to borrow those shoes that You're so careful because you like them very much. _What do you do at that time? _, surely by courtesy you will say If there is no problem, although inside you're saying "I can't or I don't want"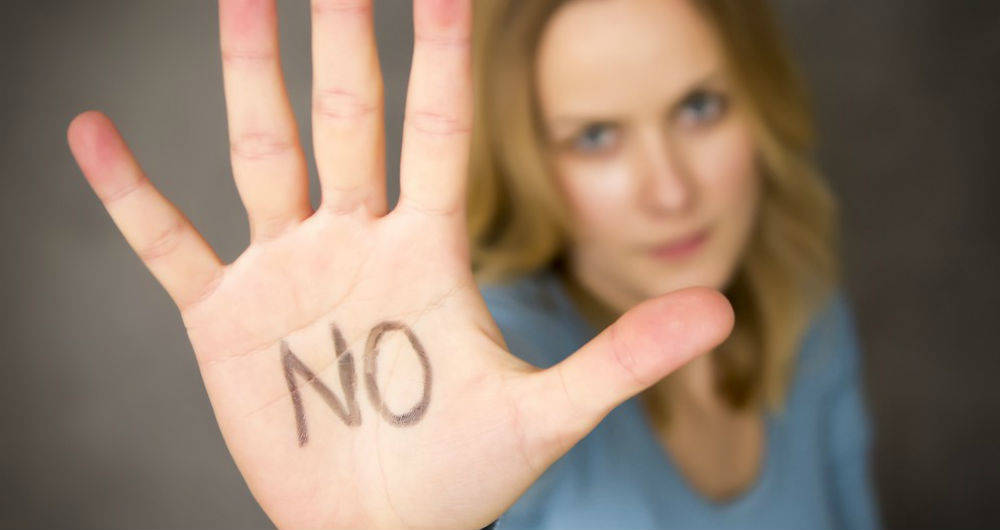 Source Say "no" does not make you a bad person, you get rid of a load that is not yours, also can not please everybody
Simply because in a lot of cases we think about that human part and end up helping others, passing us to the background, but a person is not conditioned to carry so much burden, can get to sick.
For that reason the best and most reasonable tool is to say: "NO", when required and most importantly without feeling guilt.
One of the reasons we feel guilt is because we believe it as a responsibility when it is not, we measure ourselves by a state of compassion for others that we feel is a duty, when it is not.
For this reason it is better to learn to say "NO", when necessary, clear in an educated but firm manner, when it is
known that there are own priorities to be fulfilled, that is to take control of what one wants and what one can.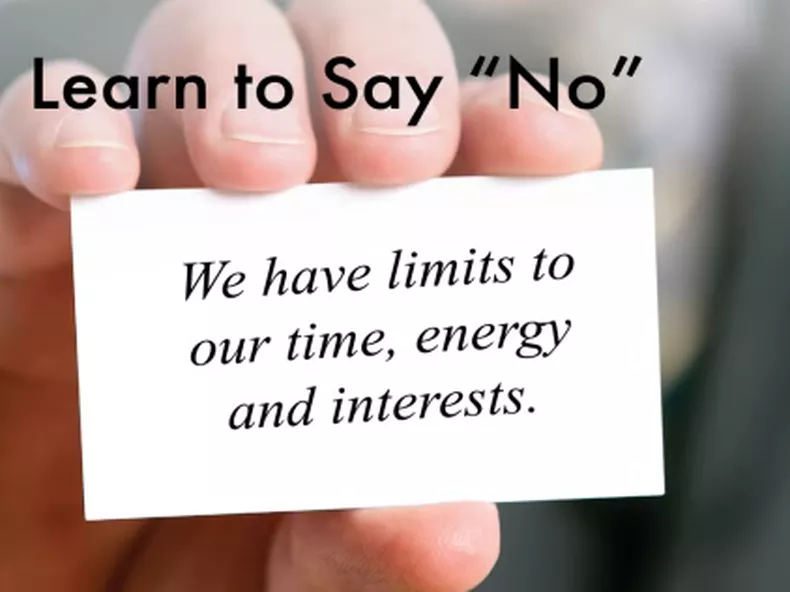 Source
One of the fears of saying is not that you want to escape from the uncomfortable experience or that because of it generates some problem, that is the time where you have to take the reins and say, I am more important and if someone gets upset about it , it was no longer a favor but an abuse.
Generally say No is usually difficult especially if it is a relative, because many times the society conditions us as an obligation and a duty, for that reason it feels a commitment, I do not mean that can not help, but as long as this no afe Time and priorities.
One of the things that helps to say that it is not to give as much explanation of why the denial, we are owners of our time and decided to occupy it. Example of that would be a simple "Not for now I can't, it'll be for next". It's more than enough.
To conclude, to do a favor to whomever, (family, friends, companions, neighbors, etc.) is good is part of the fulfillment of humanity, but as long as it does not affect your priorities and not the personal. I had to learn this to the bad and a wise person in my life realized what I was living and gave me a council "Can not be more good than God" This means, you have to help as far as we can and if you say No should be done And without feeling guilt, the same is not our responsibility and not an obligation.

"So dare to say no when this warrants and do not feel guilty"
---